Features
> Microsoft has cooler tech, more energy, higher profit, more relevance? --
How hard is it for an independent inventor to sell an idea to a multinational? Try running a mile in Lenn Hann's shoes
Corrections & Clarifications
Opening Remarks
Now that it's become a campaign issue, it's worth asking: Is private equity good for America?
Learning from Iran (Yep, Iran) ● The Fed's Plan to Jump-Start Housing
News - Global Economics
Fighting capital flight with four legs
Once disgraced, the Yale economist figured out the Great Depression
Old roads and ports drive up costs. So do unreliable power plants
Southeast Asia's textile industry pays wages lower than China's
Tom talks with University of Chicago economist Austan Goolsbee about the election, taxes, and unemployment
News - Companies & Industries
The journey from sleepy cooperative to snack powerhouse is stopped by an accounting probe
As the number of obese women grows, Jenny Craig moves in
The chain fosters minority vendors who mirror its customers
A carbonation shortage causes problems for Schweppes
News - Politics & Policy
Mitt Romney's rivals slam the frontrunner for making millions in private equity
Old rules complicate efforts to give troops blast-resistant underwear
While Congress bickers, scores of positions go unfilled
Wise to U.S. intelligence tactics, terrorists are now harder to track
News - Technology
Google, Skyhook Wireless, and startups are mapping airports, malls, and other indoor spaces
The popular headphone line parts ways with manufacturer Monster
A plan to multiply Internet domain names draws fire from business
A financial cooperative proposes a new way to store your data online
Giving phones a better set of ears
News - Markets & Finance
A real estate giant takes a stake in Danny Meyer's Shake Shack empire
Investors flock to dividend-paying stocks for safety and income
Investors back plaintiffs and get a share of the proceeds in return
Sberbank and VTB have been designated national champions
It makes a small exception to "neither admit nor deny"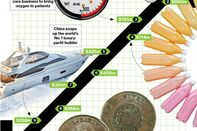 Etc.
The dirty, lucrative business of the sperm whale excretion known as ambergris
Waiter schools offer U.S. restaurants a much needed refresher course
A business trip to Sin City needn't yield an expense report that maxes out your credit cards (or gets you fired). Here's how to do Vegas without a fiscal hangover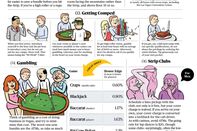 A traditional wake-up device that won't fall out of your pocket
The former Viacom chief and MTV founder on his clash with Sumner Redstone and his latest gig building hip, youthful media brands