Opinion
Noah Feldman
The legality of race-based preferences in university admissions has been hanging by a thread for decades and the "diversity" rationale appears to be expiring.
Nir Kaissar
Corporate America needs to report how much it is paying its workers.
Jonathan Bernstein
Public opinion was unusually static across the last two presidencies. It's a good thing if that's starting to change.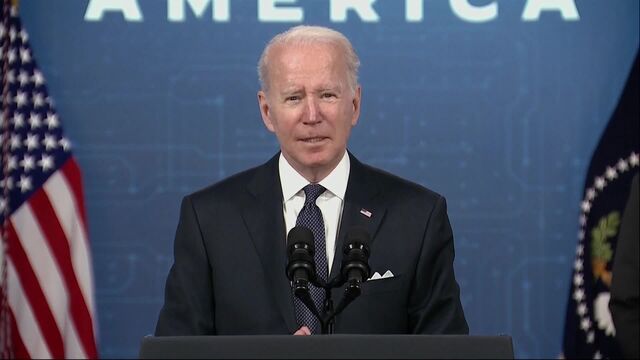 Biden Calls on Congress to Pass Chips Bill 'Right Away'
President Joe Biden urges Congress to pass legislation aimed at alleviating the semiconductor shortage in the U.S. The legislation would provide $52 billion for chip research and manufacturing. (Source: Bloomberg)