Opinion
Eli Lake
The new secretary of state's first major speech outlines the opposite of Obama's policy.
Virginia Postrel
A new state law that allows owners of single-family properties to build guest apartments is showing plenty of promise in easing the housing crunch.
Clive Crook
Italy isn't going to leave the European Union. That's what makes it so dangerous.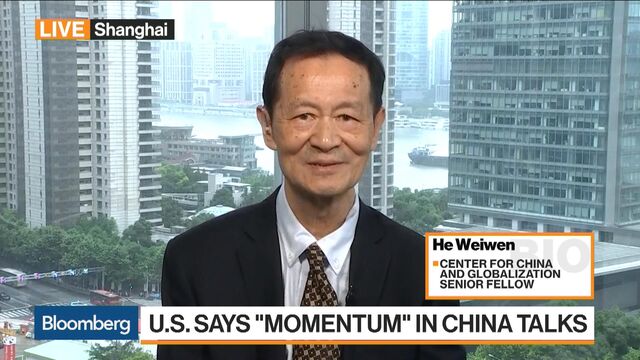 Former China Official Says China Sincere on Increasing U.S. Imports
Former China Commerce Ministry Official and Center for China and Globalization Senior Fellow He Weiwen discusses U.S. and China trade relations. He speaks on "Bloomberg Markets." (Source: Bloomberg)
Trump, Moon to Discuss North Korea Strategy
Bannon Attacks Mnuchin Over U.S.-China Trade Talks
U.S.-China Trade Dispute Truce Might Not Last