Opinion
Noah Feldman
If five conservative justices overturn Roe v. Wade, Biden and Democratic leaders might not have a choice but to support increasing the size of the court.
Liam Denning
Climate change may favor the GOP as a political issue right now, but the money is moving in the other direction.
Arielle Kane
By offering beneficiaries an optional buy-in policy, it's possible to pay for needed services and still limit the cost to taxpayers.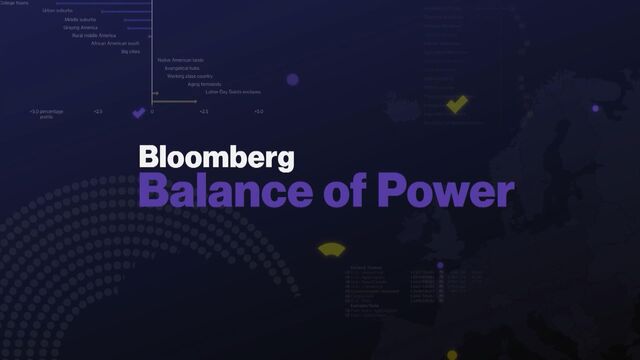 Balance of Power (10/14/2021)
"Bloomberg: Balance of Power" focuses on the intersection of politics and global business. Sweden Finance Minister Magdalena Andersson and former IMF Chief Economist Maurice Obstfeld discuss the risks to the global economy. Plus, Mark Malloch-Brown calls vaccine inequality a terrible crime. (Source: Bloomberg)