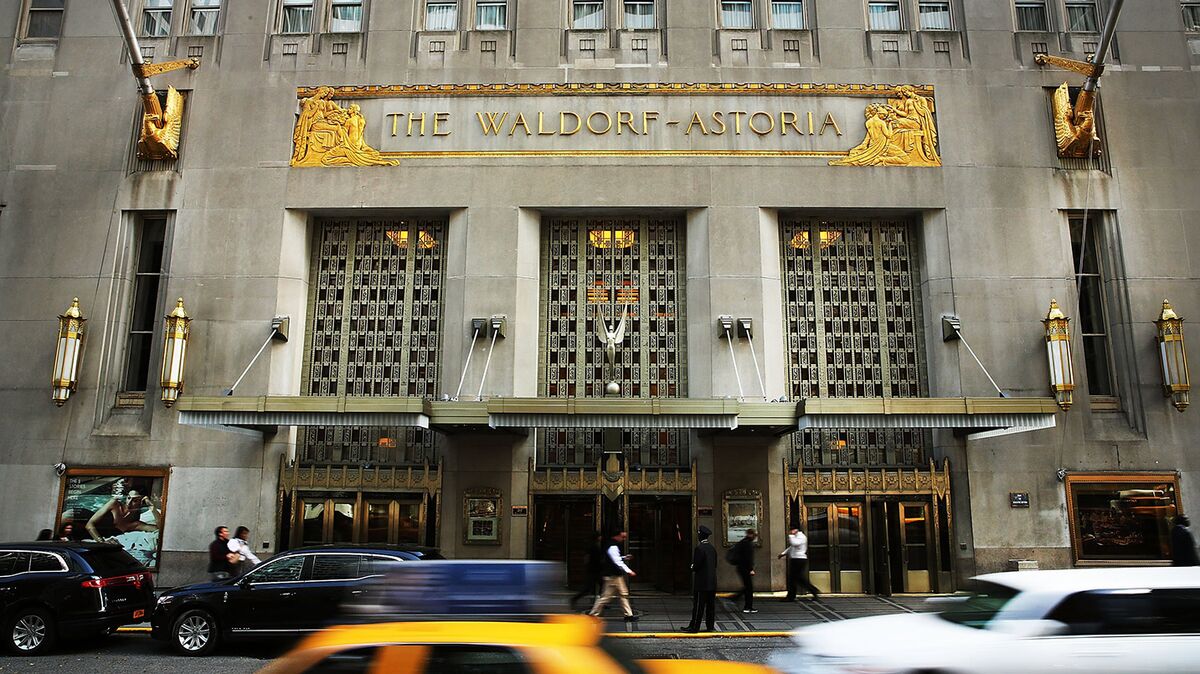 China Inc.'s Shopping Spree
By
|
Updated Jan 23, 2017 3:02 AM UTC
Here's what Chinese companies now own: Pirelli tires, Volvo cars, Weetabix cereal, the Inter Milan soccer team, New York's Waldorf Astoria hotel and the Hollywood studio behind "Jurassic World." Corporate China has been on an unprecedented shopping spree, broadening its horizons as economic growth slows at home. Spreading the wealth of the world's second-largest economy must be a good thing, right? For shareholders and bankers, certainly, but for some workers, lawmakers and free-market proponents there are concerns. Can China's huge state-run enterprises accommodate foreigners and their funny ways? Should Chinese firms have free rein when overseas companies face restrictions while shopping for acquisitions in China? Do the ties between China Inc. and government expose countries to something more sinister than a welcome injection of investment? 
The Situation
After amassing a record $248 billion of overseas deals in 2016, corporate China's shopping frenzy looks set to ease. The main reason: Chinese authorities imposed restrictions on large foreign purchases late last year to help reduce pressure on the yuan. For much of the year, China rivaled and at times led the U.S. as the world's most acquisitive nation, often by forging unlikely partnerships. A little-known property developer is buying the Chicago Stock Exchange. A loss-making iron ore producer purchased a U.K. computer-game developer. At the same time, opposition to Chinese buyouts may be mounting in Europe, the main target for China's companies in the past two years. In Germany, where China Inc. struck deals at a rate of almost one a week in 2016, the economy minister called on the European Union to give national governments more powers to block takeovers. Unlike in Europe, the U.S. has a regulator to vet deals for national security threats. That body — the Committee on Foreign Investment in the United States — has seen its workload soar as allegations of Chinese cyberespionage put a spotlight on technology deals. Chinese investments in a Philips NV unit and Western Digital collapsed after involvement from the regulator, which also opposed the takeover of Aixtron, a Germany technology firm with U.S. operations. That was only the third deal to be halted by the White House on security concerns in more than 25 years, highlighting another reason why Chinese deal-making may slow: The next head of the national security regulator will be appointed by U.S. President Donald Trump, a critic of China's impact on American business.


The Background 
China's trade forays began as early as 130 BC when merchants pioneered the Silk Road through central Asia to Europe. Chinese emperors for centuries considered the country self-sufficient, and foreign trade only opened up after Deng Xiaoping began unlocking China's borders in 1979. The priority soon became energy and commodities in emerging markets to feed China's breakneck industrialization. The aperture has since widened to include established companies in developed economies and varied industries — Lenovo's purchase of IBM's personal computer business in 2005 marked a watershed. The government had encouraged the recent overseas push, as slowing rising overcapacity at home left Chinese companies seeking new customers. They also covet cutting-edge technologies and brand power, while the weakening yuan gave them an added incentive to spend cash sooner rather than later.
The Argument
Critics say China should loosen restrictions and give foreign companies the same freedom that Chinese firms enjoy when making overseas acquisitions. They argue that China Inc. gains an unfair advantage from easy financing for deals provided by government-backed banks. Managers at state-owned enterprises fall short of international standards and are preoccupied with short-term goals, according to Wang Jianlin, one of China's richest men. Former U.S. Treasury Secretary Hank Paulson has argued that Chinese investment should be embraced — one report found that Chinese takeovers had saved many American firms from bankruptcy and that most had resulted in expansion. A study in Germany drew similar conclusions. Doomsayers warn that Chinese overseas investment could turn into a Trojan horse that introduces China's politics and values. That view represents a Cold War mentality, critics respond, recalling the unseemly backlash against Japan's takeover spree in the 1980s. 
The Reference Shelf
First published June 14, 2016
To contact the writers of this QuickTake:
Carolynn Look in Frankfurt at clook4@bloomberg.net
Jonathan Browning in Hong Kong at jbrowning9@bloomberg.net
To contact the editor responsible for this QuickTake:
Grant Clark at gclark@bloomberg.net