Citigroup CFO, a Master of Restraint, Predicts Trading Up a Bit
By and
Bank's leaders underestimated trading gains in recent quarters

Gerspach also sees investment banking revenue up from year ago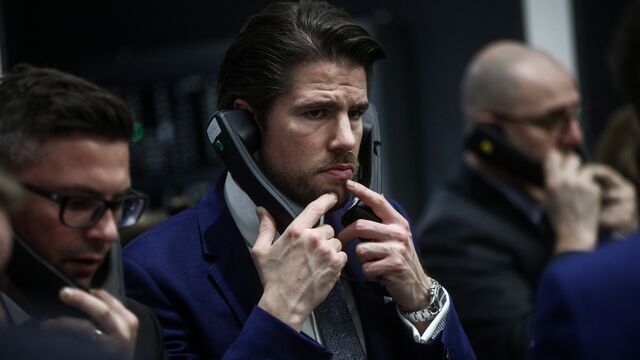 Citigroup Inc. Chief Financial Officer John Gerspach says trading revenue is growing at a "low double-digit" pace this quarter from a year ago. His track record shows investors can be more optimistic.
In last year's fourth quarter, the bank's trading jumped 31 percent after Gerspach predicted in the final weeks it would increase about 20 percent. A quarter earlier, it climbed 16 percent after he signaled a rate in the "mid-single-digits." And the quarter before that, total trading and investment-banking revenue rose 17 percent. Gerspach's boss, Chief Executive Officer Michael Corbat, had said it would be "up slightly."
Trading, even in the final weeks of a period, can be notoriously hard for Wall Street executives to predict because prices and client activity can swing suddenly on global crises, surprise central bank decisions and even a president's tweets. Investment banking revenue, in contrast, comes in a little more reliably as long-planned corporate deals and securities offerings are carried out.
Gerspach, speaking Tuesday at an investor conference in New York, predicted revenue from those operations will hold steady from the fourth quarter, which would mark an increase from the first three months of last year.
The biggest U.S. banks ended 2016 with momentum in trading, fueled by President Donald Trump's surprise election win in November. Trading revenue from fixed-income, currencies and commodities, known as FICC in Wall Street parlance, was especially strong, with New York-based Citigroup posting a 36 percent increase in the fourth quarter.
"As long as there's a FICC market, we are going to get our share," Gerspach said Tuesday.
Citigroup shares slid 0.2 percent to $60.15 at 1:30 p.m. in New York. The stock has gained 1.2 percent this year, trailing the 6.1 percent advance for the 64-company S&P 500 Financials Index.