quicktake
Where the U.S. Actually Gets Its Drug Supply: QuickTake Q&A
By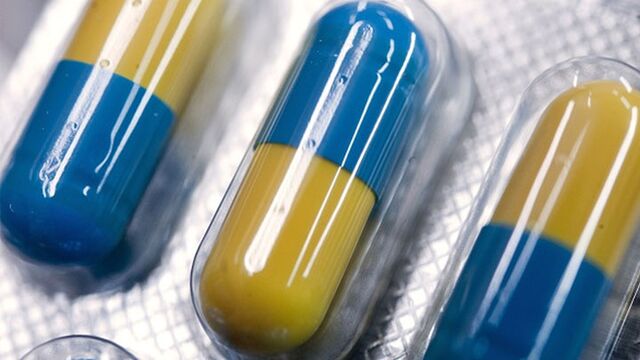 After calling out makers of cars and air conditioners, U.S. President-elect Donald Trump has set his sights on a new industry to pressure for manufacturing jobs: drug companies. In his first press conference since his election, Trump lumped pharmaceutical firms in with the car companies that so far have borne the brunt of his Twitter feed for moving operations abroad. "We've got to get our drug industry back," he said. "They supply our drugs but they don't make them here, to a large extent." Afterward, pharmaceutical stocks around the world plunged, partly on Trump's promise to cut drug prices but also on concerns that companies could face the same choice he's proposed for carmakers: make it in the U.S. or face punitive tariffs.
1. Are U.S. drugs made abroad?
For the most part, no. About 75 percent of U.S. spending on drugs is for products that are manufactured domestically. The expiration dates on medicines mean it pays to be nearer to the end consumer. Being close to the U.S. Food and Drug Administration in a tightly regulated industry doesn't hurt either. Nevertheless, because of the sheer size of the American market -- the biggest in the world by far -- the $86 billion of medicine brought in from the rest of the world in 2015 still makes the U.S. the biggest drug importer on the planet. The value of those imports has almost doubled since 2005.
2. Who makes U.S. drug imports?
In 2015, the U.S.'s top five sources of pharmaceutical imports by value were Ireland, Germany, the U.K., Switzerland and India. With the exception of India, those countries aren't exactly places to find cheap labor. Yet Germany, the U.K. and Switzerland are home to some of the world's biggest research-based pharmaceutical companies, firms that develop new drugs and then manufacture what they design. Germany and Switzerland are also headquarters to the two largest contract manufacturers for biological medicines. Whereas most drugs are chemically synthesized, biologics come from human, animal or micro-organism sources and require a great deal of know-how and high-tech equipment to make.
3. How about Ireland?
Ireland is the biggest source of U.S. imports, accounting for $25 billion of drugs in 2015. It has emerged as a center of pharmaceutical manufacturing largely in the past decade as its low corporate tax rate and other incentives attracted $8 billion in investment. Nine of the 10 largest pharmaceutical companies in the world now have operations in Ireland. The country's tax policies have proved so attractive to drug and medical-device companies that some, including Allergan, Medtronic and Shire, have made Dublin their legal address. The U.S. may have put a stop to these so-called tax inversions with rule changes last year. After the Treasury issued the revisions, U.S.-based Pfizer and AbbVie abandoned their planned mergers with Irish-based companies.
4. What about India?
India represents a different case from the European countries on the list. Rather than producing small volumes of high-priced, innovative medicines, Indian companies specialize in large volumes of cheap generics. These are copies of drugs whose U.S. patent protection has expired. Generics are essentially a commodity where the producer with the lowest production cost wins the market. They now make up eight of 10 prescriptions filled in the U.S., though because they are so much less expensive than branded drugs they account for only about 22 percent of total spending on pharmaceuticals. With manufacturing costs in India as much as 50 percent lower than in Western industrialized countries, India has become the biggest exporter of generics in the world. Sales of generic medicines in the U.S. reached $70 billion in 2015, and that's expected to grow as more medicines go off patent.
5. Where is China in this?
China hasn't had much luck breaking into the market for finished drugs, but where it has succeeded is in making chemical components for medicines, or active pharmaceutical ingredients. As with generic drugs, this has become a commodity business where market share is largely decided on price. Thanks to cheap labor and economies of scale, China has captured 40 percent of global production of chemical components. While it's hard to trace where that supply goes, it's safe to say at least some finds its way into U.S. medicines.
6. How would fewer U.S. imports affect prices?

The Indians and Chinese say Americans would pay higher prices if they made more of their own generics and drug components. That would put Trump in a bind given that he's also said he wants to bring down prices. In the U.S., the cost of a generic drug, the kind that India specializes in producing, is estimated to be 80 percent to 85 percent lower than that of the brand-name equivalent. In 2010 alone, the FDA estimates, the use of generic drugs in the U.S. saved $158 billion, or $3 billion every week.
The Reference Shelf

Before it's here, it's on the Bloomberg Terminal.
LEARN MORE