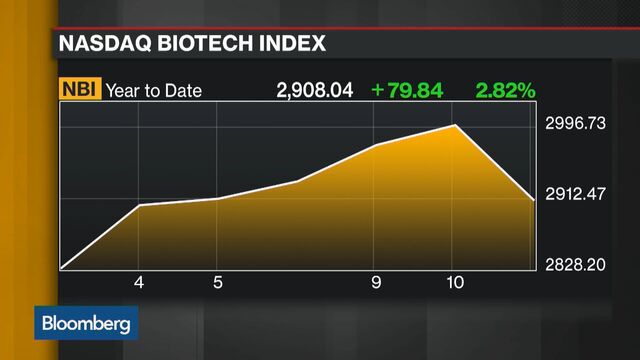 Pharmaceutical executives briefly celebrated Donald Trump's election to the U.S. presidency, expecting the businessman to be friendlier to their industry than his opponent Hillary Clinton, a tough critic. But foreboding about Trump's unpredictable ire soon set in, and the fears proved justified nine days before the inauguration, when Trump said the industry was "getting away with murder." He vowed to bring prices down by making pharmaceutical companies bid for the government's business.
1. What did he mean?
Unlike other rich countries, the U.S. doesn't directly regulate the price of drugs. As a result, Americans spend more on prescription medicines than anyone else. The main U.S. government health programs for the poor and the elderly spent almost $195 billion on prescription drugs in 2015. Medicaid, the program for the poor, gets fixed rebates from drugmakers. Yet Medicare, the program for the elderly, spends almost three times as much and is prohibited by an industry-backed law from negotiating with drug companies. The Department of Defense and the Veterans Health Administration by law get fixed rebates from drugmakers, and also negotiate for better deals. According to a 2015 poll, the vast majority of Americans favor allowing the U.S. to negotiate on behalf of Medicare, which accounts for almost 30 percent of prescription drug spending in the U.S. Overall, the U.S. relies on private insurers and pharmacy-benefit managers to negotiate pricing deals with drug companies, including in Medicare's drug coverage program.
2. What would it take to change the policy?
Trump would need to get a Congress dominated by Republicans on board to permit the U.S. to negotiate prices. So far, Republicans in Congress don't seem receptive to the idea, and Trump's own nominee to lead the Department of Health and Human Services has opposed Medicare price negotiation. Democrats have been more enthusiastic -- President Barack Obama proposed letting Medicare negotiate prices for injectable medicines and other expensive drugs. The powerful pharmaceutical lobby opposes such measures and has said it will pour tens of millions of dollars into advertising to boost the industry's image.
3. What difference could changing the policy make?
Trump said last year that renegotiating Medicare drug prices would save $300 billion a year, an unrealistic figure because Medicare spent less than half that much on medicines in 2015. By comparison, the entire nation spent an estimated $324.6 billion on pharmaceuticals in 2015. In 2007, the Congressional Budget Office said allowing the secretary of Health and Human Services to negotiate with drug companies would have a "negligible" effect on spending -- unless the program were given more leverage, like the power to prefer one drug over another. And Obama's budget assumed that allowing Medicare to negotiate wouldn't save the government any money. Yet if the U.S. did have real leverage, it could save a significant amount of cash -- as much as $16 billion, according to one pair of researchers, if it got the same prices as the Veterans Health Administration. And if Medicare required a rebate for poor beneficiaries, that would save the U.S. about $145 billion over 10 years, according to the CBO.
4. Are there other ways Congress can cut drug prices?
Last year, Hillary Clinton put forward a plan to create a drug-pricing team that would monitor sharp jumps in prices, potentially recommend penalties for unjustified hikes, and help make cheaper drugs available. Both Republicans and Democrats in Congress have offered other proposals, including speeding approval by the Food and Drug Administration of generic drugs, which are cheaper than brand-name pharmaceuticals, and allowing temporary importation of medicines from abroad as a response to price increases. Those plans, too, would face stiff resistance from the pharmaceutical lobby. On Jan. 12, the Senate rejected a budget amendment that would have allowed drug importation from Canada by a 52-46 vote. That 12 Republicans supported the measure and 13 Democrats opposed it showed that drug pricing can produce unpredictable politics.
5. Would reduced prices mean less drug innovation?
Pharmaceutical companies argue that significant profits are necessary to cover the cost of current and future research, and to give them an incentive to invest in the risky field of drug development. Critics point to the industry's fat profit margins, say the companies exaggerate their drug-development costs, and argue that much of the basic research in the field is funded by the U.S. National Institutes of Health.
6. Would less Medicare spending on drugs cut other pharma costs?

Probably not. Medicaid and the Veterans Health Administration already receive lower prices for medicine, which hasn't stopped drug companies from charging private payers significant sums. But other action by Congress -- like temporary importation of drugs from abroad or active price regulation -- could have wider consequences.
The Reference Shelf
— With assistance by Robert Langreth, and Zachary Tracer
Before it's here, it's on the Bloomberg Terminal.
LEARN MORE