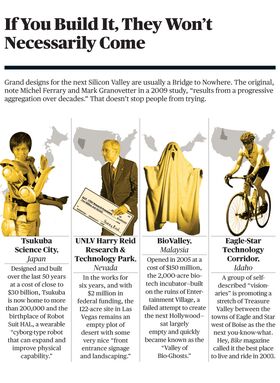 Features
The risk business can tell us a lot about catastrophes. Why don't we listen?
He's rarely photographed, hates being quoted, and has intimidating access to power. He also might be the most important person at Goldman Sachs
Will he and his wife, Elisabeth Murdoch, emerge from the News Corp. scandal as a central force in Rupert's empire?
Corrections & Clarifications
Opening Remarks
On Climate Change, the Market Has Spoken ● Alan Krueger's Assets
News - Global Economics
Ethiopia modernizes its marketing of the commodity, and Western java snobs protest
Although the U.K. has good products, it lacks Germany's punch
Nebraskans say a Canadian oil pipeline poses unacceptable risks
Tom talks with Gerard Lyons, chief economist for Standard Chartered, on global growth and the success of stimulus
Anna Hazare wins backing for an ambitious anti-graft plan
Events of note in the week ahead
News - Companies & Industries
Sales of new digital lines haven't yet grown large enough to offset sinking film revenue
Big inventories and costs for the 787 could hurt profits for years
A tieup with Rosneft to explore oil's icy frontier leaves BP out in the cold
News - Politics & Policy
The U.S. government is swamped with foreclosed houses it can't sell
Sales of firearms have surged since he took office
Research papers by President Obama's nominee to head the White House Council of Economic Advisers suggest what kind of his advice he might give
Executives say they envy tax codes in Europe and even China
He's a billboard, like the rest of us. But Obama's logos get attention
News - Technology
Rising Web stars have so far been spared in the patent wars. That could change
A new battery brings hybrid-like efficiency to conventional autos
Two odd-sounding programs are easing the transition to the cloud
Demand is growing for India's mobile app development shops
Daniel Gross, a precocious Israeli coder, is co-founder of a startup building the one search box to rule them all—and to organize your entire online life
News - Markets & Finance
After downgrading the U.S., Standard & Poor's gives top marks to a subprime deal
The struggling Internet pioneer still generates a lot of cash
Estate owners turn to auctions to sell multimillion-dollar homes
The buyout firm is wooing investors as it readies for its Big Board debut
Noteworthy expenditures of the week
BGOV Insider
Ike cautioned against the undue influence of the military-industrial complex. His advice resonates today, says grandson David Eisenhower
A shrinking budget will require Pentagon officials to make strategic decisions about what programs should survive in an era of austerity. Below, a roundup of what the military might cut—and what might see added funding, despite the pressure on spending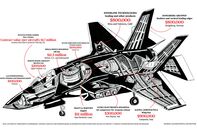 For retired brass, high-paying defense industry jobs beckon
The Pentagon's health-care tab has more than doubled since 2001
More than half the savings identified are doubtful
Foreign wars create opportunities for small and nimble contractors
The Navy is opening bidding on a $500 million contract
Robert Hale oversees the budget of the government's biggest contracting agency. He's looking to cut at least $330 billion over 10 years
Focus On Risk Management
After Katrina, less reliance on government
For insurers, political violence coverage can hinge on semantics
A new push to sell protection against rain, snow, heat, or cold
As employees turn to new services, managers fret about data security
The former FEMA chief's new book, Deadly Indifference, is about the Bush Administration's response to Hurricane Katrina
Etc.
Several billion dollars says there will soon be a rival to Silicon Valley. Only one problem: It's in Russia.
Living up to the founder's creed redefines flextime
Because a hard copy can be more personal than a "post," there's the Polaroid GL10
Distinctive ways to cinch your cuffs and start a conversation
How a talented bunch of heroin addicts and shoplifters created a boomtown
The General Electric chief, who took the helm in September 2001, reflects on how the first three months of his leadership shaped the next 10 years