This Chart Shows What Might Be Next For Greece
There are many roads to 'Grexit'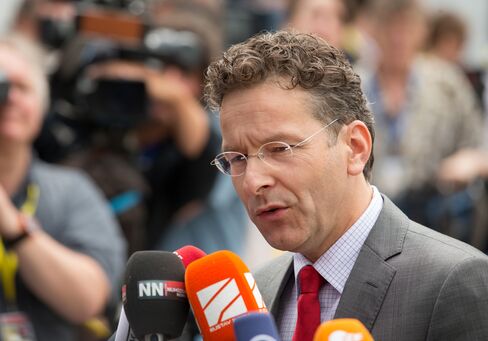 The 'no' vote in the weekend's Greek referendum means that Greece is now as likely to leave the euro as to stay, says Bloomberg Intelligence economist Maxime Sbaihi.
In his latest Bloomberg Insight analysis of the Greek crisis, Sbaihi updates his flow chart of the likely path for post-referendum Greece.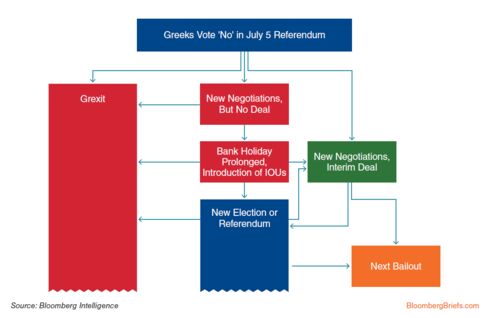 It shows that 'Grexit' can only be avoided through a new deal for Greece, and that a breakdown at any stage of negotiations could lead to a departure from the euro.
With the eurogroup meeting this morning in Brussels and euro area leaders meeting later, we could make some important progress through Maxime's flow-chart today.
The only question is which line we will be following.
Before it's here, it's on the Bloomberg Terminal.
LEARN MORE