Merrill Lynch: Let's Put Those Huge Market Moves Into Perspective
Big swings in Greece, China, and Puerto Rico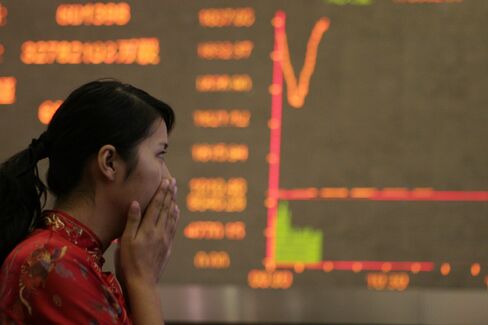 While U.S. markets have been relatively stable in recent weeks, that hasn't quite been the case overseas. A note from Bank of American Merrill Lynch's chief investment strategist, Michael Hartnett, points out just how crazy some of these market moves have been.
For instance, the market value of the MSCI Greece Index fell below that of Bed Bath & Beyond just this week. Credit default swaps on bonds sold by Puerto Rico, in the midst of its own debt crisis, jumped to 3,868—nearing CDS levels on Venezuela and indicating investors were paying more to insure the debt.
On top of that, the 10-day loss for Shanghai stocks of 20 percent is larger than the market cap of Germany's Dax Index. That 20 percent fall equated to $1.2 trillion in lost value for Chinese investors. That's also equal to the GDP of Mexico.
This causes many to ask if and when the volatility could spread to markets in the U.S. According to Hartnett, contagion isn't likely unless there is an interest rate shock or a sharp contraction in manufacturing. But that seems improbable.
Here's Hartnett:
... As outlined in a recent speech by Bank of England chief economist Andy Haldane, policy makers have set global interest rates at their lowest levels in 5,000 years for good reason. They will be "glued to zero" to prevent recession and "policy mistakes" (e.g. 1937) and offset worsening demographics, at least until the "dread risk" of debt deflation fades, and a capex boom in the west begins – see link to recent BoE speech. And we believe the combination of such extreme monetary policies and (crucially) a gradual economic recovery means that Greece, China & Puerto Rico should be viewed as isolated "black sheep" rather than contagious "black swans."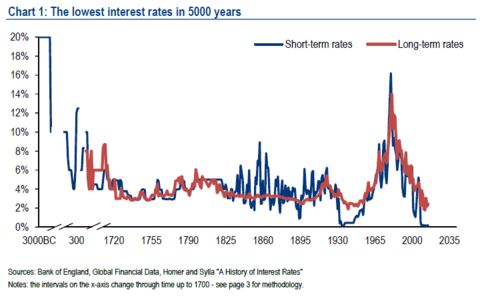 Before it's here, it's on the Bloomberg Terminal.
LEARN MORE