Senior Brazilian Official Backs Chevron in Oil Pollution Case
Prosecutor recommends that Brazilian courts reject $9.5 billion Ecuadorian contamination judgment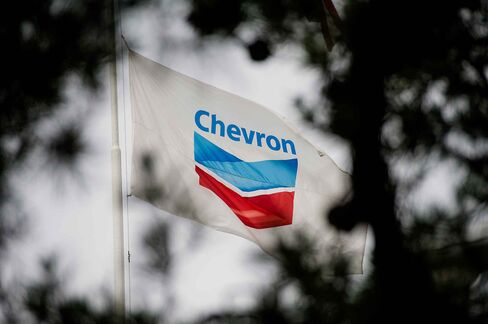 Seeking to avoid payment of a disputed $9.5 billion pollution judgment in Ecuador, Chevron won a round in Brazil. Last week, a senior Brazilian legal official recommended that his nation's courts refuse to enforce the Ecuadorian judgment. The recommendation isn't binding on the Brazilian judiciary, and lawyers for the alleged Ecuadorian victims are continuing to pursue enforcement in other countries.
The maneuvering in Latin America is part of a 22-year-long legal war pitting Ecuadorian farmers and indigenous tribe members against Chevron. In February 2011, a provincial trial court in Ecuador ruled that the American oil company was liable for decades of contamination in the rain forest east of the Andes Mountains. Higher Ecuadorian courts upheld the liability finding.
Chevron, however, continued to deny responsibility and turned the tables on the New York plaintiffs' lawyer who had engineered the case. Chevron went to the unusual length of suing that lawyer, Steven Donziger, in New York. In March 2014, a U.S. district court judge determined that the Ecuadorian pollution verdict was unenforceable because it was based on fabricated evidence, coercion, and bribery. Donziger denies those findings and is appealing the determination that he is an attorney-turned-racketeer.
Meanwhile, Donziger and his legal team can't enforce the Ecuadorian judgment in that country, because Chevron has no assets in Ecuador. So the plaintiffs have sought to enforce the verdict in other countries where the oil company does have assets worth billions of dollars.
One of those countries is Brazil. The Brazilian Superior Court of Justice asked the Brazilian Attorney General's Office for its view of the complicated international case. In a 16-page nonbinding opinion dated May 11, the prosecutor's office recommended that the Brazilian court reject the Ecuadorian verdict for much the same reasons that the U.S. court found it unenforceable.
The Brazilian Attorney General's Office cited at length the March 2014 U.S. court ruling and said that the Ecuadorian judgment was thoroughly infected by "corruption."
Chevron issued a statement saying it is "confident that other jurisdictions that observe the rule of law will similarly find the Ecuadorian judgment to be illegitimate and unenforceable."
Karen Hinton, a spokeswoman for Donziger, did not immediately respond to a request for comment. But she and Donziger have said in the past that Chevron is merely seeking to distract observers from the underlying reality of contamination in the Amazon.
Before it's here, it's on the Bloomberg Terminal.
LEARN MORE