Sony's PlayStation 4 China Debut Set for March 20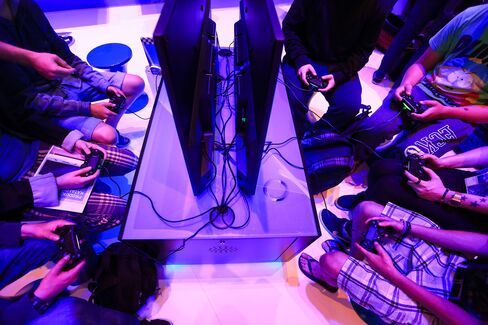 Sony Corp. will release its PlayStation game consoles in China March 20, ending two months of uncertainty after sales were put on hold to accommodate changes sought by the Chinese government.
The PlayStation 4 will sell for 2,899 yuan ($463) and the handheld PlayStation Vita will cost 1,299 yuan, Tokyo-based Sony said in a statement Tuesday. The company had originally planned to sell the devices from Jan. 11.
Sony and Microsoft Corp. are entering China after the end of a government ban imposed in 2000, and are now targeting a generation of players who have shifted to computers and mobile devices. PS4, which is leading the current generation of consoles with 20.2 million units sold, is key to Chief Executive Officer Kazuo Hirai's plan to raise profit to the highest level since 1998.
The PS4 and PSP will be introduced with games including versions of Square Enix Holdings Co.'s Final Fantasy, as well as other titles including Knack and Rayman Legends, Sony said Tuesday. A PS4 controller will retail for 380 yuan.
Microsoft began sales of its Xbox One console in China in September, the first foreign vendor to enter the market. Government controls on content meant the device initially went on sale with only 10 titles offered.
Before it's here, it's on the Bloomberg Terminal.
LEARN MORE