Editorial Board
Congress Finally Shows Some Spine on Russia
Lawmakers gave Trump a choice: Get tough, or get overridden.
by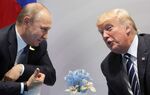 The bill imposing U.S. sanctions against Russia that is moving inexorably toward President Donald Trump's desk is a victory of politics, foreign policy and common sense.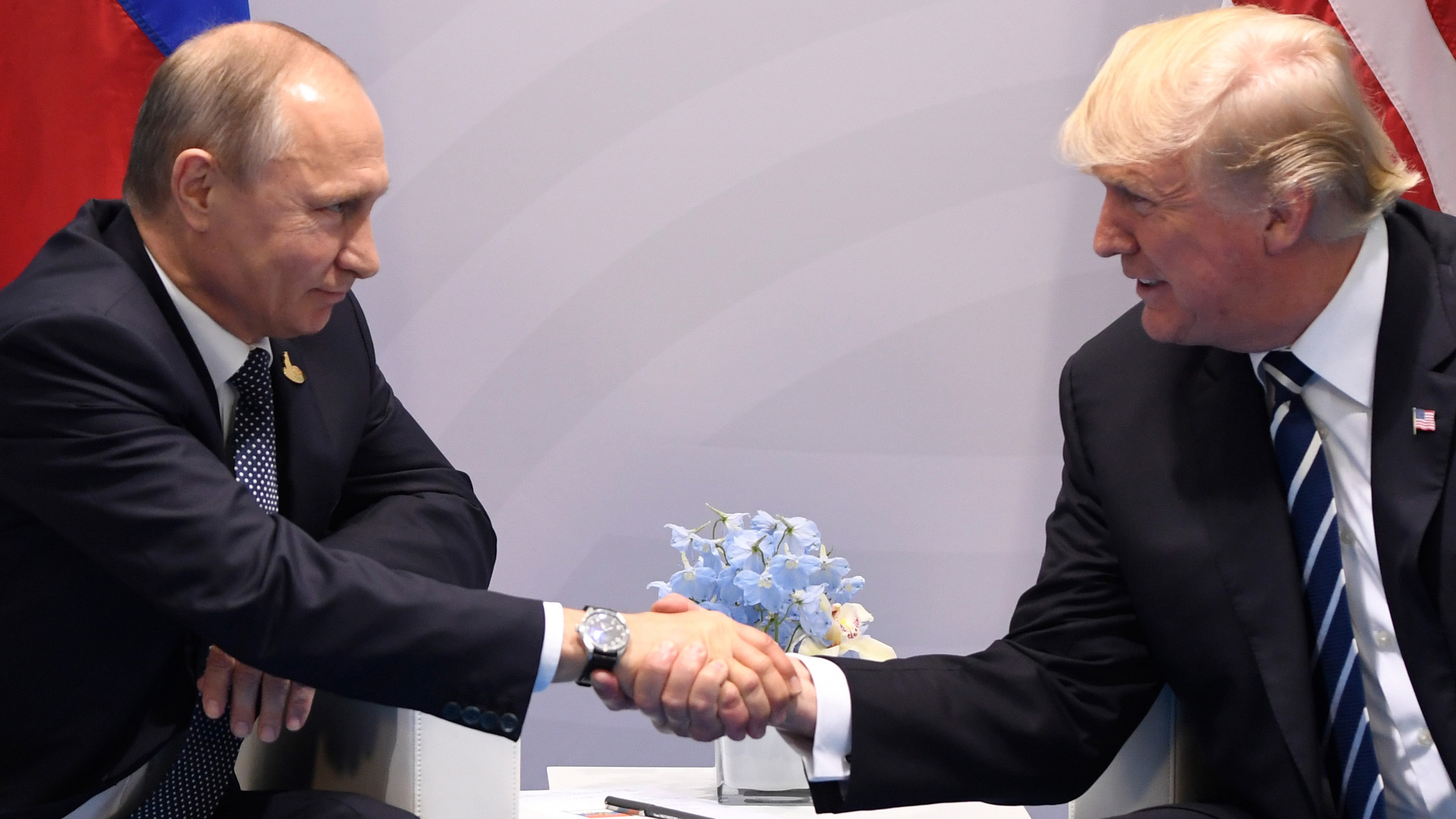 Politically, Congress made just enough changes to a bill the White House had threatened to reject to give the president a plausible excuse to sign it and claim victory. In terms of international relations, the sanctions will put more pressure on the oligarchs and quasi-state-owned companies that are beholden to Russian President Vladimir Putin.
As for common sense: If the U.S. had failed to come up with a direct response to Russia's meddling in the 2016 presidential election, it would have amounted to tacit acceptance of further manipulation, and signaled that the Trump administration has no intention of increasing pressure on the Kremlin.
The White House has argued that Congress is impeding on the president's ability to conduct foreign and trade policy (the bill explicitly limits the president's ability to modify penalties without lawmakers' approval). In reality, the bill shows the constitutional system of checks and balances can still work: The legislative branch is exercising its oversight function on the executive.       
At any rate, the final changes Congress made were mostly improvements. Sanctions against North Korea, which the House had already passed as a stand-alone bill, were added to the package. (It already contained penalties against Iran.) A measure that would have punished U.S. and other Western energy companies for investing in international ventures in which any Russian entity was involved was loosened, allowing for some Russian involvement and giving the White House flexibility to waive penalties.
There are those who question whether sanctioning Russia is worth it -- after all, Putin hasn't backed off an inch in Ukraine. But if this measure didn't worry the Kremlin, why are the Russians pushing back so hard against it? They have ordered the expulsion of 755 U.S. diplomatic workers and barred access to two U.S. properties near Moscow, a tit-for-tat response to the U.S. confiscation of Russian holdings in Maryland and New York.
The bill isn't perfect. For one, it mandates opposition to the Nord Stream 2, an offshore pipeline project to bring Russian natural gas to Central and Western Europe. Yes, the project has a dubious rationale, but congressional intervention may have less to do with punishing Russia than with promoting U.S. energy exports. (European threats of economic retribution for the Nord Stream measure, however, ring a bit hollow, as this would require EU unanimity and most Eastern European countries also oppose the pipeline.) Also, because such bills inevitably rely on the executive branch for verification and enforcement, Trump could drag his feet.
Still, the sanctions make sense, as a response not just to Russia's interference in the U.S. election but also to its annexation of Crimea and its complicity in atrocities in Syria. The House and Senate should have no difficulty reconciling their versions and getting the final bill to the president's desk promptly. The White House has sent conflicting signals, but over the weekend said Trump would sign it. If he changes his mind again, the Senate should override his veto.
--Editors: Tobin Harshaw, Michael Newman.
To contact the senior editor responsible for Bloomberg View's editorials: David Shipley at davidshipley@bloomberg.net .
Before it's here, it's on the Bloomberg Terminal.
LEARN MORE