Transportation
Uber's Russian Deal Can Be a Model for Its Future
Instead of waging debilitating price wars, the company should partner with local operators.
by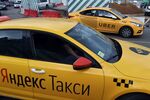 One of the last deals negotiated by former Uber CEO Travis Kalanick and his business chief Emil Michael is described as a retreat, even a "Napoleonic moment." But it presents a workable blueprint for a better, less destructively aggressive, more operationally viable Uber. It would be good for the company if Kalanick's successor, whoever it may be, followed that blueprint.
Like in China last year, the ride hailing company decided to leave the Russian market to a local competitor. But its deal with Yandex, the Russian tech champion, is better for the San Francisco-based firm than the Chinese deal with Didi Chuxing. In China, it exited the market in exchange for a 20 percent economic stake in Didi. In Russia, Uber's global clients can continue using the company's app to access the service controlled by the new joint entity, in which Uber is to own 36.6 percent.
Uber has few unbeatable advantages over local competitors. Ride-hailing and billing aren't particularly difficult to realize, and competition in many countries has that part down pat. Uber doesn't have its own mapping software -- it uses Google's maps instead -- and in Russia, that was a major disadvantage: Most local drivers prefer Yandex navigation, which is perceived as more accurate in the face of frequent road closures and traffic jams. Competitors also often beat Uber on local market expertise and government relations.
But what the U.S. company does have, and what no one else can offer today, is global reach, the convenience of accessing service in dozens of countries with the same app. Lyft tried to match that by setting up roaming partnerships with Didi and Singapore-based Grab, but that partnership quietly died this year with the partners playing down its importance. 
A global brand like Uber's is not as valuable as global dominance, but it's a major asset for marketing and valuation purposes.
Uber's default option was to try for dominance. This inevitably resulted in debilitating price wars and money-burning. Uber ate through $2 billion in China and invested $170 million in Russia before paying an additional $225 million for its share in the Yandex joint venture. Though it has not published its Russian business results, it's easy to track the effect of the price war by checking Yandex's financial reports, in which the Russian company has been breaking out taxi business numbers starting 2015.
Uber entered the Russian market in 2013, when Yandex.Taxi was already an established, profitable player. After taking a look around, Uber introduced fixed fares -- a blow to Yandex's practice of letting taxi companies whose services it aggregated set their own prices. It started subsidizing short trips. Yandex was forced to match its terms.
Moscow riders loved it. In 2015, according to the Moscow city government, the average taxi ride cost 650 rubles ($10.90). A year later, it was 478 rubles. The market grew -- but Yandex.Taxi went deeper and deeper into the red.
By the end of the first quarter of 2017, the situation grew untenable. Yandex started looking for a financial injection into its taxi business, talking to both international players and state-owned Sberbank -- incidentally, an investor in Uber.
At the same time, drivers, who had hated the price war because, despite the subsidies, it drove down their incomes, have been protesting, saying they now had to work longer hours to be able to pay the rent on their vehicles. In Russia, ride-hailing companies prefer to deal with fleet owners who buy and license cabs, rather than with individual drivers, who have problems signing on to any of the services. So Uber's and Yandex's commissions come on top of the roughly $30 per day a driver has to pay for the car. With few enforceable worker protections, 14-hour shifts are common for drivers, whose status as free contractors is not challenged by the government or the courts.
The Uber-Yandex combination is only a first step toward ending the price war. A third, equally aggressive competitor, Israel-based Gett, with a market share only slightly smaller than Uber's, is present in the market, and it may seek a similar deal with one of two large existing taxi aggregators that use voice calling to a greater extent than apps. But as the market consolidates, prices are likely to start climbing and the tension with drivers may be somewhat relieved.
Should Uber have dragged Yandex and Gett into its habitual financial death spiral, which hasn't killed it yet only because investors have pumped so much money into it? Probably not. Even if it helped grow the market, burning money in this way was inefficient. Uber could have offered the current deal to Yandex, and the Russian company likely would have accepted it without much of a fight because it would have meant a boost for its market capitalization. Its share price is up some 16 percent since the announcement, in no way reflecting the relative importance of the taxi business to Yandex, a strong competitor to Google for Russian search advertising revenues. Yandex.Taxi is responsible for less than 4 percent of its revenue. 
It was Uber's global brand that caused the boost.
Therein lies an opportunity for Uber. It could offer Yandex-style deals to dozens of companies in markets where it faces tough competition, paying generously for minority stakes in the most promising local players instead of leading price wars. It doesn't have to prove to these companies that it can drive them into losses -- they know that.
In most cases, the local rivals will prefer joining forces -- especially if they're allowed to retain control over the business. They will want the benefits of association with Uber's strong brand -- and their customers will appreciate the ability to use their local apps to book an Uber overseas, something that's part of the deal for Yandex's Russian clients.
This would allow the local operators, and Uber as their minority partner, to make money almost immediately, removing doubts about the sustainability of Uber's business model. The company doesn't have to own the world. To be a global household name and a global investor is enough. That is how Coca-Cola operates internationally: It doesn't own majority stakes in all the local bottlers that actually make the branded drinks.
Such a development model might not quite justify Uber's current sky-high valuation -- some $50 billion despite all the scandals and the lack of a management team. It also wouldn't look as boldly disruptive, and riders might not see the ultra-low prices bestowed on them (temporarily) by the price wars. But it would be a good use for investors' money and a bid for old-school business sustainability.
This part of Kalanick's legacy deserves a closer look from the company's board as it seeks to redefine Uber as a mature company.
To contact the editor responsible for this story:
Philip Gray at philipgray@bloomberg.net
Before it's here, it's on the Bloomberg Terminal.
LEARN MORE