Wall Street
Valeant's Pharmacy Relationships Were Complicated
There are a lot of ways to own a company. Some of them are wrong.
by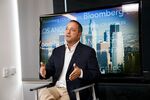 Valeant's conference call this morning may not have been entirely successful as a defense against short sellers, but it was a fascinating contribution to the philosophy of what it means to own a company. Valeant ... somethings ... a company called Philidor Rx Services, LLC. Philidor ... something-elses ... a company called Isolani, LLC. Isolani ... a-third-things ... a company called R&O Pharmacy, LLC. Here is my rough cut at a partial organization chart:

More specifically, based on Valeant's presentation:
Valeant has an option to buy Philidor. It can exercise that option for up to 10 years. It paid about $100 million for that option, plus another $33 million in "milestone" payments to Philidor's owners, and might have to make up to another $100 million of milestone payments. The price to exercise the option and buy Philidor is zero dollars. 1
Philidor has an option to buy Isolani. The option has not been exercised. We don't know much else about it, at least not from Valeant. 2
"Isolani holds a 10% equity stake and the right to acquire the remaining 90% of equity of R&O (not yet acquired); total transaction value of $350,000." Also 3 : 
Under a management services agreement (MSA) with R&O, Isolani, provides management and administrative services to R&O

– Under that contract, R&O compensates Isolani with all profits and losses realized by R&O

– Contract terminates when Isolani acquires remaining 90%
So here's a question: Does Valeant own R&O? Well, whom are you asking? Valeant's accountants? Then, sure, Valeant owns R&O, or at least, it consolidates R&O for accounting purposes. 4 All profits and losses realized by R&O show up on Valeant's income statements as profits and losses of Valeant. For accounting purposes, they are the same company.
On the other hand, if you ask R&O's lawyers whether Valeant owns R&O, they might say something different. For instance, some things they have actually said are:
"R&O has no equitable or contractual relationship with Valeant"
"R&O does not owe any duties to Valeant"
"Valeant is entitled to nothing from R&O"
Those are hurtful things to say about your maybe corporate parent! They come from this lawsuit that R&O filed against Valeant in a billing dispute; Valeant demanded payment of some invoices, R&O denied receiving them and R&O sued. R&O figures that either "Valeant and R&O are victims of a massive fraud perpetuated by third parties; or Valeant is conspiring with other persons or entities to perpetuate a massive fraud against R&O and others." 
One thing that you can say with some confidence about this mess is that, economically, Valeant owns Philidor. If you have an option to buy a thing for zero dollars, you own the thing. 5  Whatever the price for Philidor is, Valeant has paid it. 6  It can now take ownership whenever it likes (within 10 years), without paying any more for it. Whatever value there is in Philidor now belongs to Valeant, which owns Philidor subject to some minor formalities.
Another thing you can say with similar confidence is that, economically, Isolani owns R&O. 7  Isolani also has an option to buy R&O, though the exercise price of that option hasn't been disclosed, so perhaps Isolani will have to come up with more money. But regardless of that, Isolani and R&O have an agreement where Isolani gets all of R&O's profits and losses. The reason to own a company is to enjoy its profits, and to suffer through its losses. Again, whatever value there is in R&O now belongs to Isolani.
Strictly, we don't know the deal between Philidor and Isolani, so maybe Philidor has something less than full economic ownership of Isolani, though they seem to be awfully close. 8
So, if you're Valeant, why not just buy Philidor? Why do this option thing, where you pay the full price to buy Philidor but nonetheless don't actually own it? Valeant devotes two slides (19 and 20) to the question, "Why an option to acquire Philidor?" but they are curiously empty. "We considered the full spectrum from outright purchase to different exclusivity arrangements," says Valeant, but "ultimately determined the structured option acquisition with the oversight rights we negotiated provided security and the flexibility in the future to acquire a new growth platform." Sure! "We do not own or control Philidor," it adds on slide 21, though it goes into quite a bit of detail about exactly how much control it does or doesn't have in slides 60 through 66.
Generally, though, why would one company want economic and accounting ownership of another company, but not formal legal ownership? One common answer is, to get around some sort of legal formality. 9 Valeant chief executive officer Mike Pearson said of the zero-strike Philidor option on this morning's call: "I think it is legal and maybe it's unusual." But the basic idea is not all that unusual. Activist hedge funds frequently buy very in-the-money call options when they are building their stakes. Those options are, economically, similar to just owning the stock, and they're almost always exercised. The activists really just want to own the stock. But there are legal barriers: Actually acquiring the stock outright might require an antitrust filing, or a securities disclosure. 10 So they buy options instead, and exercise them when the legal hurdles are cleared.
There are at least vague implications that something like that is at issue here. At any rate, you get the sense that it is important to someone to keep the formal ownership of Philidor -- and Isolani and R&O -- mysterious. "Put bluntly, Philidor has gone to great lengths to conceal its ownership," says Roddy Boyd of the Southern Investigative Reporting Foundation, before launching into some sleuthing about who the owners might be. On this morning's call, which was more or less about Philidor, and which Valeant has been preparing for since last week, Pearson was asked about those owners. This is what he came up with:
So, in terms of who received the money for the $100 million upfront plus the first milestone payment, my understanding is that there are a number of equity owners. I think it's in the -- between 10 and 20 maybe more, and they would be -- whoever owns the equity of Philidor would have received the money. 
So ... Valeant seems not to be super clear on who Philidor's formal owners are?
One reason to keep formal ownership separated from economic and accounting ownership might have to do with pharmacy licensing. Philidor, as Boyd and ProPublica have reported, was denied a California pharmacy permit for making "false statements of fact" about, among other things, who owned it. But Philidor's network does dispense drugs in California -- through California-licensed pharmacies like R&O 11 -- and it is at least imaginable that formal ownership of R&O (a California-licensed pharmacy) by Philidor (a pharmacy denied a California license) would raise awkward questions. 12  Valeant's presentation (slide 37) includes this question and almost-answer:
Question: Is the Isolani structure intended to avoid continued review issues in California?

Answer: Valeant has consulted with experienced and knowledgeable regulatory counsel. We believe that the Isolani structure meets California's legal requirements.
Legal niceties are not the only reason that Valeant might not want to formally own Philidor and its network. For one thing, at least some of these pharmacies sold non-Valeant drugs. 13 I suppose that Valeant competitors might be happier providing drugs to pharmacies that are not openly owned by Valeant, and that customers might be more inclined to trust pharmacies that are not openly owned by a drug company. Keeping the ownership vague could serve some useful marketing purposes.
But the main impression that I get from all of this is that Valeant has avoided the legal formalities of ownership because legal ownership implies control, and control implies responsibility. Much of Valeant's presentation is an awkward dance of reassuring investors that Valeant did thorough due diligence and has comprehensive oversight powers in its Philidor relationship, while also denying that it controls Philidor or is responsible for Philidor's actions. "Majority of the board, including the entire Audit and Risk Committee, went to tour the facility in person ahead of completing the transaction," says Valeant. Valeant can appoint Philidor's head compliance officer and "access Philidor's books, records and facilities." There is a joint steering committee governing the relationship, and "regular contact between business and functional leads."
At the same time, "We do not own or control Philidor," and:
Question: Who does Philidor report to?

Answer: Philidor is independent and therefore does not report to anyone at Valeant. There is a Joint Steering Committee and operational leads that regularly interact
And "Valeant will still weigh whether to buy Philidor or to sever ties with it," despite the fact that it's already paid for Philidor in full. 14  But that makes sense: If Valeant actually owned Philidor, any irregularities at Philidor would be 100 percent Valeant's problem. But since it only economically owns Philidor, it can walk away at any time, and will never have to worry about Philidor again.
Hahahahaha, not quite, right? Valeant lost $21 billion of market capitalization last week, largely driven by this stuff, and the stock is down again today. Philidor/Isolani/R&O may be formally independent, but they are closely enough associated with Valeant to create a big and ongoing headache. They have enough ties -- the option, Valeant's diligence, the accounting consolidation, weird employee overlap -- to make them look like Valeant's problem, but they also have enough independence that Valeant can't say for sure how big the problem is. "Based on its review conducted to date, Valeant also believes that the company is in compliance with applicable law," says Valeant, unenthusiastically.
One of the great achievements of modern finance is the ability it provides to very precisely customize what ownership means, to separate exactly the bits of ownership that you want to keep from the ones you want to give away. 15 But that power can backfire. Valeant acquired economic ownership of a network of specialty pharmacies, and, it presumably thought, enough control of that network to protect its economic interests. Then one member of that network, presumably a bit confused about who exactly owns whom, sued Valeant, and the whole network has become a nightmare for Valeant. It just seems to have gotten the ownership bundle wrong: Its control wasn't strong enough to avoid problems at the network, but its economic interests are enough to make those problems Valeant's own.
To contact the author of this story:
Matt Levine at mlevine51@bloomberg.net
To contact the editor responsible for this story:
Zara Kessler at zkessler@bloomberg.net
Before it's here, it's on the Bloomberg Terminal.
LEARN MORE