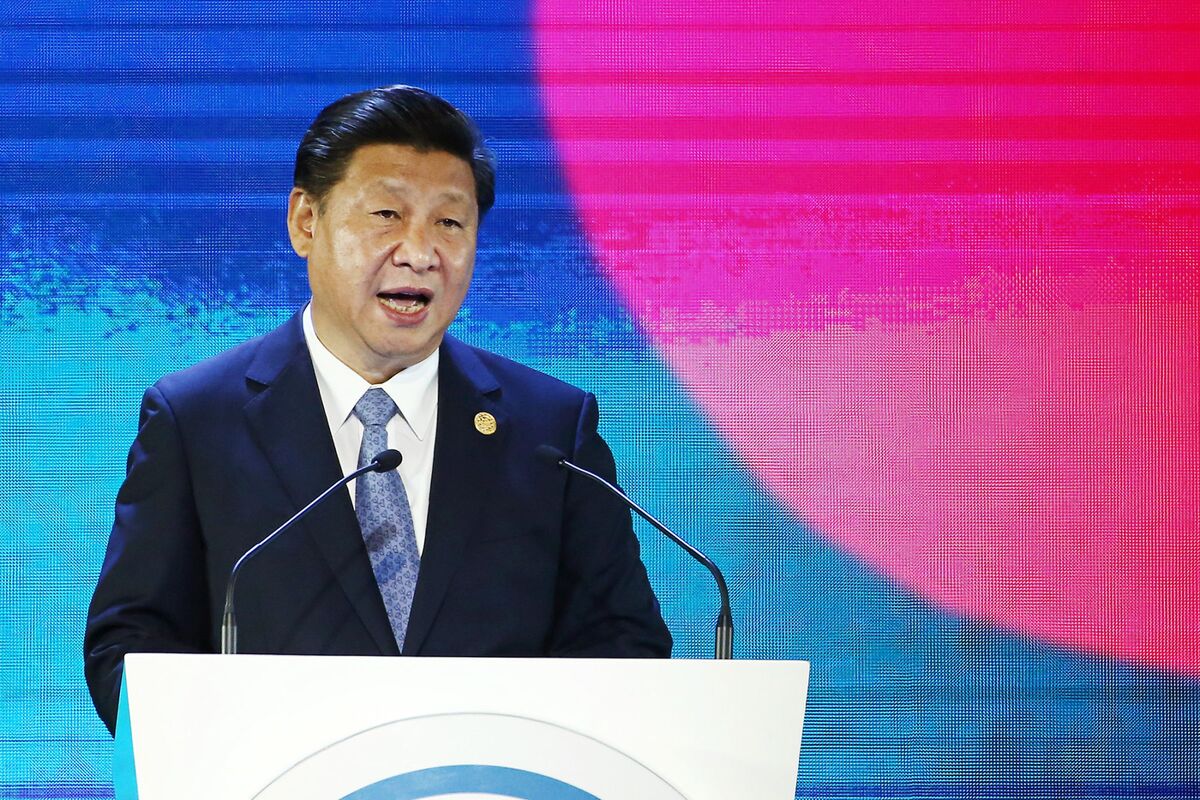 Xi Jinping
By
|
Updated Sep 12, 2017 9:00 PM UTC
There are many faces to Xi Jinping, the most powerful Chinese leader in decades. There's tough-guy Xi, cracking down on corruption and overhauling the world's biggest military. There's statesman Xi, the self-styled global champion of free trade and combating climate change following Donald Trump's election as U.S. president. There's nationalist Xi, brushing aside an international ruling against China's territorial claims and there's ruthless Xi, coming down hard on dissent. There's Communist Xi, expanding the party's reach over the economy and society. And there's reformist Xi, advocating a decisive role for markets in the world's No. 2 economy. Now, as Xi moves closer to a second five-year term, the question is which of the faces will predominate — and whether he'll succeed in making China a genuine rival to the U.S. as the world's No. 1 power.
The Situation
Challenging years of collective leadership in elite Chinese politics, Xi, 64, has taken charge of numerous policy committees, some beyond a president's usual remit. He received a rare Communist Party accolade of "core" leader ahead of a twice-a-decade congress in October — a meeting that is expected to confirm the start of his second term as party chief and that may signal whether he will defy convention in 2022 and, as predicted by some analysts, serve a third term. (That's the real seat of power; the presidency is largely ceremonial.) Internationally, his pet project, the Belt and Road Initiative, envisions a web of trade and infrastructure links along and beyond the ancient Silk Road routes, with China at its center. As commander-in-chief, Xi has demanded a force that's "ready to win wars." He has toughened China's stance on Hong Kong, an autonomous territory, and Taiwan, over which it claims sovereignty. He has also expanded the country's presence — and assertiveness — in Asia's disputed waters. At home, Xi is grappling with transforming a slowing, debt-ridden economy through pledges to tackle bloated state-owned enterprises and a slew of other reforms. His anti-corruption drive has snared more than 1 million officials (including a party chief who was seen as a possible future leader). Trump has criticized Xi for being soft on North Korea and unfair on trade while describing him as "a very good man."
Online data source is here
The Background
Xi's revolutionary parents helped establish Communist China, his father serving as vice premier from 1959-1962. Like millions of young Chinese, Xi was dispatched to a rural village during Mao Zedong's Cultural Revolution. The seven years he spent feeding pigs, clearing sewage and devouring books (from Victor Hugo to Ernest Hemingway) in China's northwest was, he recalled, humbling and transformational. In comparison to his predecessors, Xi is a charismatic speaker who cuts a relaxed and confident figure in public. While what the public sees is an image cultivated by state media, he's a known soccer lover and something of a multi-tasker with a reputation for challenging convention. His wife, singer Peng Liyuan, was more famous than him when they married and has helped establish China's first "First Couple." Xi's vision for the masses — dubbed the "Chinese Dream" — includes doubling incomes by 2020 and establishing China as "fully developed, rich and powerful" by 2049. As his star rises, so does the Chinese media's saturation and adulation. "There's only one Mount Everest in the Himalayas," the party-run Study Times wrote.
The Argument
Supporters say China needs a strong leader like Xi to overcome vested interests resisting much-needed reform and to glue together a diverse and restive society. Detractors question whether Xi is committed to forcing through difficult reforms that would, for example, tackle the country's debt and liberalize financial markets. For all his talk of free trade, they say, China has become less open to foreign companies and remains one of the most protectionist countries. Xi's strength, critics add, has come at considerable cost, including heightened censorship of the media, internet and arts — as well as the jailing of thousands of political and religious dissidents. Under Xi, China has been accused of heightening tensions in the South China Sea with what the U.S. calls "low-intensity coercion" tactics. In a 2017 international poll, most people surveyed had a favorable view of China but didn't trust Xi when it came to world affairs. Still, they trusted him more than Trump. 
Online data source is here
The Reference Shelf
First published Sept. 12, 2017
To contact the editor responsible for this QuickTake:
Grant Clark at gclark@bloomberg.net