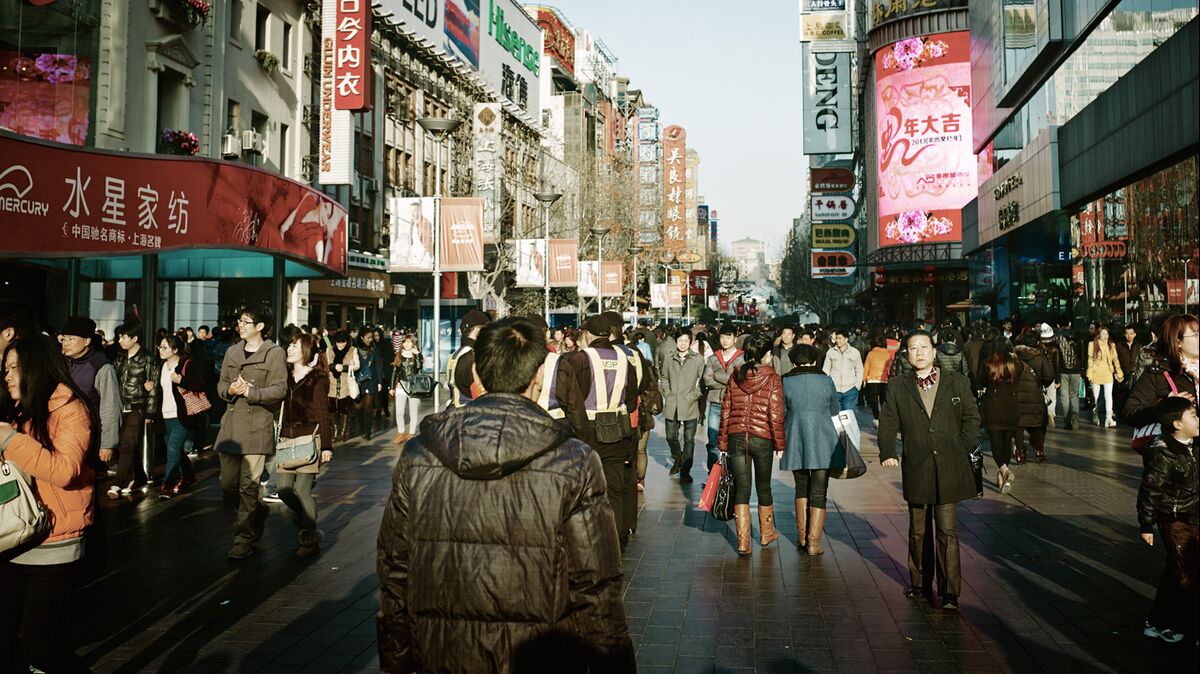 China's Pain Points
Treating an Achy Economy
By
|
Updated Nov 11, 2016 9:21 AM UTC
Here are some of China's economic pain points: bloated state-owned companies; banks with rising bad loans and local governments drowning in debt; massive overcapacity in the property market; bad investment in the wrong places. That's just what hurts now. Here are some chronic headaches: an aging population; a wide wealth gap; a lack of innovation that could make it hard for China to improve the lives of its middle-income citizens the way it lifted hundreds of millions out of poverty; underfunded health and pension systems; environmental degradation; water shortages; corruption; rigged courts. Add to all that a roller coaster stock market and a new U.S. president who has threatened to impose trade tariffs that could prompt retaliatory measures from China. The country's leaders have already issued a raft of policies to deal with the problems arising from economic maturation. It's not clear how far they are willing to go to fix the system — or stay out of the way and let it fix itself.
The Situation
Under President Xi Jinping, China's leaders are pushing ahead with dozens of remedies. The changes range from abandoning the one-child policy to signaling that a lower target for economic growth is sufficient to meet goals. They are also cracking down on bribe-taking and speeding up steps to make the currency more freely tradable. Altogether they constitute the biggest policy shifts since at least the 1990s. How fast the changes will come is another question. China's reform goals were left vague when first unveiled in 2013, allowing plenty of leeway for delays and results that fall short of expectations. Two contradictory objectives have remained clear: ensuring the party's control and right to govern, while transitioning from an economy reliant on exports and infrastructure investment to one fueled by domestic consumption and the guiding hand of the market. China's epic stock market boom and bust in 2015 showed its leaders frantically shifting course. When the government intervened to support prices, the fiddling tarnished the idea that China is ready to relax the guiding hand of the state. Another potential challenge: Donald Trump, the newly elected U.S. president who has threatened to slap tariffs on imports from China, step up trade complaints against the country and brand it a currency manipulator after he takes office in January. 
The Background
China completed a once-a-decade transfer of power to a new generation of leaders at the 2013 National People's Congress after what many saw as a decade of inaction under President Hu Jintao and Premier Wen Jiabao. Xi and Premier Li Keqiang have offered bold plans to control local-government debt, strengthen environmental protection and reform state-owned enterprises. Yet making those goals a reality has been a challenge. It doesn't help that China's economic growth slowed to 6.9 percent in 2015, the weakest pace since 1990. The first default by a state-owned company in April 2015 signaled some willingness to let market forces take their course. Done right, China's leaders may be putting the economy on the path to surpassing the U.S. as the world's largest. On the other hand, the consequences for the world could be dire if China doesn't manage to eliminate overcapacity in sectors such as steel and focus more on the quality of economic growth than on hitting prescribed annual targets.
The Argument
There are many factions inside China's one-party state, including vested interests with a stake in preserving the system. Some want reforms like exchange-rate liberalization and a breakup of state monopolies. Others prefer more government control. Big state-owned companies and the families of communist leaders want to maintain benefits they have built up over the years. Local officials don't always obey the central government because they have their own incentives to do what they think is best for their careers and their localities. Propping up the stock market added to suspicions that China is still reluctant to turn its back on a Soviet-style controlled economy. There's danger for the party in doing too much or too little, in alienating domestic allies on the one hand or provoking capital flight if the economy or markets founder on the other. The added complication now is that the Internet, while controlled, has given voice to hundreds of millions of people, many of whom are clamoring for relief from pollution, corruption, injustice and inequality.
The Reference Shelf
First published Nov. 12, 2013
To contact the writer of this QuickTake:
Ken Wills in Beijing at kwills3@bloomberg.net
To contact the editor responsible for this QuickTake:
Nick Wadhams at nwadhams@bloomberg.net
Grant Clark