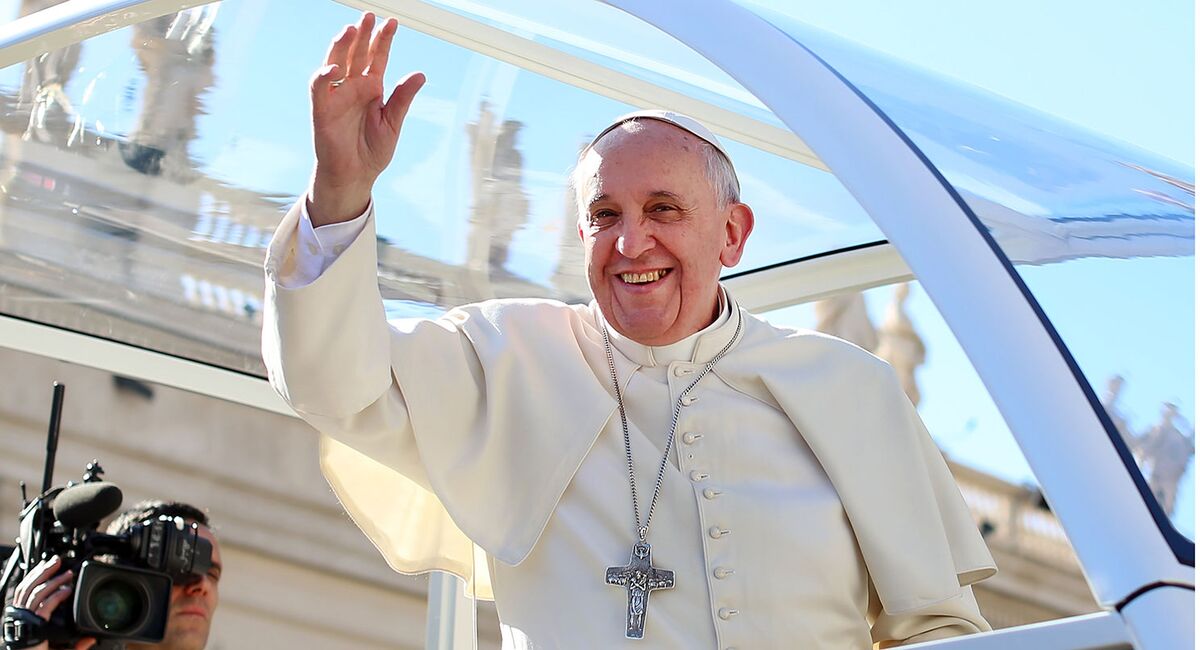 Pope Francis
By
|
Updated April 8, 2016 9:03 PM UTC
Pope Francis has the world's attention. The first pope from the Americas, who liked to walk and chat his way through the slums of Buenos Aires, has stamped a down-to-earth style on the papacy, salvaging the image of a scandal-plagued Roman Catholic Church. But Francis has bigger goals — to change not only the church but the world, speaking out on issues ranging from climate change to capitalism's role in creating poverty. The crowd-hugging pope also has a steely streak: He regularly lashes out at political and business leaders, and at the Vatican bureaucracy. His legacy may depend on whether he can leverage the approval his humility has won to push through his often-uncomfortable ideas.
The Situation
The pope's agenda has provoked resistance among some conservative cardinals in the Vatican and, more publicly, within the Republican Party in the U.S. After visiting the Mexican border to pray for migrants, Francis became embroiled in a war of words with Donald Trump over the U.S. presidential candidate's strict stance on immigration. Francis alluded to the same issue while addressing the U.S. Congress in September, when he also reprimanded rich countries. On a trip to Africa in November, he called corruption a "new form of colonialism" and became the first pope in memory to visit a war zone. After a tumultuous synod, or extraordinary meeting of bishops, in October, Francis in April issued a document calling for a more conciliatory attitude toward divorcees who have remarried outside the Church, while maintaining strong opposition to same-sex marriage . Leaked tapes showed the pope pushing for changes in the church's finances and criticizing its spending "out of control." In June 2015, Francis endorsed the science of climate change; a poll taken afterwards found his popularity had fallen. But Francis is attracting crowds not seen since John Paul II, the Polish priest who challenged Soviet domination of his homeland. In Manila in January 2015, he drew 6 million people to Mass, the biggest audience ever at a papal event.
The Background
Born in Buenos Aires in 1936 to Italian immigrants who had arrived penniless, Jorge Mario Bergoglio — as he then was — learned frugality at an early age. His biographer Austen Ivereigh writes that his father's ripped shirts would be repaired and handed down to one of the family's five children. Close to his deeply devout grandmother Rosa, and keen on tango, he trained as a chemist before enrolling at a seminary. At the age of 21, he had part of his right lung removed after suffering pleurisy. He was ordained at 32, and four years later was named to head the Jesuit order in Argentina. Looking back on his rule, he chided himself for his "authoritarian way of making decisions." Before the 2013 conclave, Bergoglio told cardinals in a speech just over three minutes long that the church suffered from "theological narcissism" and that they should choose a pope who could help it "go out from itself" toward those who suffer. Six days later, at the age of 76, Bergoglio became Francis and the leader of 1.2 billion Catholics. He has chosen to live in neon-lit rooms in a hotel for the clergy instead of the opulent papal residence. He gets up at 4:45 a.m. every day, and celebrates Mass four times a week at 7 a.m. He has prompted speculation about his health by saying on several occasions that his pontificate might last only a few years.
The Argument
To many conservative Catholics, especially in the U.S., Francis is overstepping by campaigning against global capitalism — he called the unfettered pursuit of money "the dung of the devil" — and condemning rich countries over climate change. His critics, including Republican presidential hopefuls, charge that he has no authority to speak on economics or science. But for his supporters, Francis is breathing new life into the church by bringing it back to its roots — just after his election, he called for "a poor church for the poor."  The pope himself has tried to put his ups and downs in perspective, saying that "Jesus also, for a certain time, was very popular, and look at how that turned out."
The Reference Shelf
First published Aug. 19, 2015
To contact the writer of this QuickTake:
John Follain in Rome at jfollain2@bloomberg.net
To contact the editor responsible for this QuickTake:
John O'Neil at joneil18@bloomberg.net