Opinion
Michael R. Bloomberg
A proposed law could prevent some interference. But a larger problem remains.
Karl W. Smith
A shortfall that arises from tax cuts is easier to address than one that comes from spending increases.
Adam Minter
A social media uproar over an obscure government decree shows how anxious the country's most skilled workers are.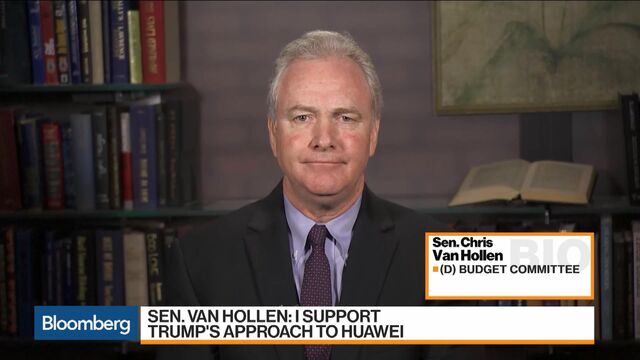 Sen. Van Hollen Says He Supports Trump's Approach to Huawei
Sen. Chris Van Hollen, a Maryland Democrat, explains why he supports the Trump administration's approach Huawei Technologies Co. He speaks with Bloomberg's David Westin on "Balance of Power." (Source: Bloomberg)
14 of 20 Dem Candidates Met Both Debate Thresholds, DNC's Perez Says
We Should Assume Iran Is Responsible for Attacks on Oil Tankers, Says Jim Walsh
No-Deal Brexit Is Not Priced In to U.K., European Assets, RBC Says