Rick Santorum to Huddle with Top Aides on 2016 Bid
Like Jeb Bush and Mike Huckabee before him, Santorum's is teasing White House run.
by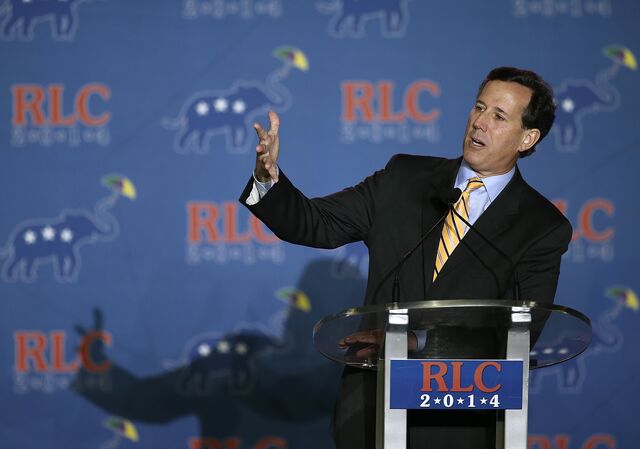 The hour of decision is drawing near. 
Former Pennsylvania Senator Rick Santorum has invited several former aides to a "private briefing" in Washington, DC, next week, during which he will detail whether he plans to run for president in 2016, CNN reports. 
The meeting will be held on Jan. 13 at the American Continental Group, a lobbying group based in the nation's capitol, and the guest list will fittingly include lobbyists and political strategists who have worked with Santorum over the years. 
"As you probably know, RJS is seriously considering a run for the White House in 2016," Matt Beynon, a Santorum adviser, wrote in the email. "With the midterms and the new year behind us, he is beginning the final stages of preparation and consideration of another campaign," Beynon added.
With other prospective candidates like Jeb Bush and Mike Huckabee grabbing headlines with moves that seem to suggest that they, too, will enter the GOP's presidential field, Santorum, it seems, felt the time was right to make a few of his own. The invite to the DC briefing, in fact, read more like a press release than a private call to arms. 
"His run in 2012 defied every odd—winning 11 states including the Iowa Caucus (the most of any non-nominee since Reagan in '76) and earning over 4 million votes," the invitation stated, as CNN reported. "Over the past 3 years, he has worked hard to continue building a national infrastructure through his organization Patriot Voices."
Before it's here, it's on the Bloomberg Terminal.
LEARN MORE