Mark Zuckerberg's Fake News Problem Isn't Going Away
Facebook has 2 billion users, record profits, vast influence, and big problems in Washington.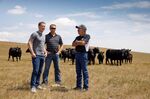 Technically speaking, Mark Zuckerberg has been on paternity leave. In late August his wife, Priscilla Chan, gave birth to their second child, a girl. But though Zuckerberg, the chief executive officer of Facebook Inc., stayed away from the office for a month after the delivery, he has been utterly unable to avoid what's become a second full-time job: managing an escalating series of political crises.
In early September, Facebook disclosed that it sold $100,000 in political ads during the 2016 election to buyers who it later learned were connected to the Russian government. Richard Burr of North Carolina and Mark Warner of Virginia, the most senior Republican and Democratic members of the Senate Intelligence Committee, have said they're considering holding a hearing, in which case Zuckerberg could be asked to testify.
Meanwhile, special counsel Robert Mueller has made Facebook a focus of his investigation into collusion between the Russian government and Donald Trump's campaign. A company official says it's "in regular contact with members and staff on the Hill" and has "had numerous meetings over the course of many months" with Warner. On Sept. 21, Zuckerberg said the company would turn over the ads to Congress and would do more to limit interference in elections in the future. Facebook acknowledges that it has already turned over records to Mueller, which suggests, first, that the special counsel had a search warrant and, second, that Mueller believes something criminal happened on Zuckerberg's platform.

The Russia investigations complicate Zuckerberg's efforts to shore up support for Facebook in the wake of a bitter election. Even as the company enjoys record profitability—its market value has more than doubled since 2015, to $500 billion, making Zuckerberg the world's fifth-richest person—Facebook faces criticism for its role in distributing pro-Trump propaganda during the 2016 election (one viral story falsely claimed that the pope had endorsed Trump) and for contributing to a climate of extreme polarization. On Sept. 14, ProPublica reported that it had managed to purchase ads targeted at users who'd listed interests such as "Jew hater" and "How to burn Jews."
Facebook quickly changed its ad system to prevent similar purchases, but the episode gives further ammunition to critics who worry that the company has grown too powerful with too little oversight. Abroad, Facebook faces challenges from aggressive European antitrust regulators and governments suspicious of both its power and its treatment of user data. The idea of a crackdown is catching on in the U.S., too, amid a larger backlash against Silicon Valley. Zuckerberg has become a big, enticing target for both liberal Democrats, who see him as a media-devouring monopolist, and for nationalist Republicans, who see an opportunity to rail against the company that embodies globalization more than any other.
Since January, Zuckerberg has been on a tour of America that seems designed to combat those perceptions. He's done laps at a Nascar track in North Carolina, sat in a big rig at a truck stop in Iowa, and jawed with workers at a fracking site in North Dakota. The ongoing road trip, organized in part by David Plouffe, Barack Obama's former campaign manager and the head of policy and advocacy at Zuckerberg's philanthropic organization, is being documented by a former presidential photographer for Newsweek. Much of the time on these trips, he's accompanied by private security guards who resemble Secret Service agents.
The optics of these moves, and the people Zuckerberg has hired to orchestrate them, have caused many to suspect that he might be doing more than burnishing his image. In addition to Plouffe, Zuckerberg has hired several former senior Obama White House officials and Hillary Clinton's pollster. In the past year he's delivered a kind of proto-stump speech at Harvard and disclosed that he's no longer an atheist. "Now I believe religion is very important," he wrote on Facebook last December. Most tellingly, for some anyway, in late 2015 he moved to change Facebook's corporate charter to allow him to maintain control in the event—totally hypothetical, of course—he were to run for office. (The move was the subject of a class-action lawsuit.)
Since his paternity leave began, Zuckerberg has also raised funds for victims of Hurricanes Harvey and Irma, announced a $75 million investment in a new global health initiative, and led a campaign to protect the Deferred Action for Childhood Arrivals program, the Obama initiative allowing young undocumented immigrants, or Dreamers, to remain in the U.S. Zuckerberg's political engagement has been so extreme that one night in August, presumably while the baby slept, he argued with anti-immigrant trolls for several hours on Facebook.
The most popular explanation for all this politicking, one shared by some members of the Trump administration, is that Zuckerberg is exploring whether to seek the Democratic presidential nomination in 2020, when he'll be 36 years old. "He would be formidable if he ran," says Alex Conant, a Republican political strategist who previously served as communications director for Florida Senator Marco Rubio's presidential campaign. "It's as if, 50 years ago, the publisher of the New York Times ran for president. Except that Facebook is even more powerful than the Times ever was." A survey conducted in July by Public Policy Polling found Zuckerberg running even with Trump in a hypothetical race.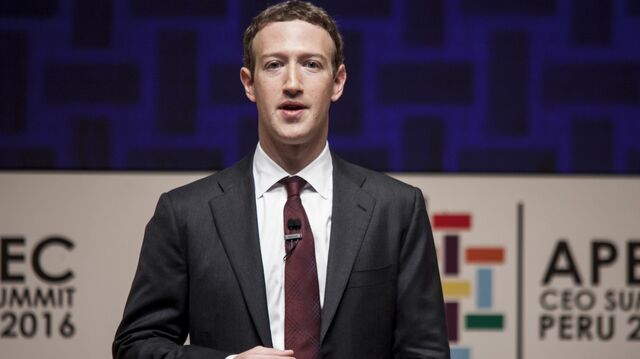 Zuckerberg denies he's running and seems irritated by the speculation. But he concedes that many of the things he's done might seem political—at least from a certain cynical vantage point that he, for one, doesn't share.
"I get what people are saying," he says in an interview at Facebook's headquarters in Menlo Park, Calif., on a warm afternoon in June. Zuckerberg has made himself available to discuss Facebook's efforts—and his own—to make the world a better place. During the interview he insists his travels have been about personal discovery, not politics. Zuckerberg is a relentless self-improver who undertakes an annual personal challenge. One year he learned Mandarin; another year he built his own artificial intelligence bot, getting Morgan Freeman to provide the voice. This year was about getting in good with the flyover states. "Wouldn't it be better," he asks with a sly smile, "if it was actually an accepted thing for people to want to go understand how other people were living?"
Of course, the Zuckerberg tour, which will hit six more states between now and Thanksgiving, isn't just about understanding. It's also an attempt to cast Facebook's founder as someone other than an aloof operator who doesn't care whether you use the platform to share pictures of your grandkids or advertise to aspiring Jew-burners. Zuckerberg wants America to understand him and, in doing so, understand Facebook. As he puts it: "People trust people, not institutions." It's a nice thought, but it remains to be seen whether Zuckerberg, whose communication skills aren't as sharp as his competitive instincts, can pull it off. He's been underestimated before—by Harvard, by competitors, and by Wall Street—but he's never faced the mix of outcry and scrutiny he's up against today. Washington has Facebook in its sights.

By his own telling, Zuckerberg's political awakening began a little more than a year ago. "I guess it was while the primaries were going on," he says. Trump was on the ascent, thanks to a nationalist message Zuckerberg saw as an attack on the global connectivity Facebook has long promoted. Similar movements were gaining ground in Europe.
Zuckerberg is perched on the edge of a modernist sofa in the glass conference room that serves as his de facto office. (Facebook employees all work in open workspaces.) He's dressed in uniform—dark jeans, gray T-shirt, black sneakers—but appears less self-assured than usual and seems to grasp for the right words. "I mean, for most of the existence of the company, this idea of connecting the world has not been a controversial thing," he continues. "Something changed."
In April 2016, at the company's annual developer conference, F8, Zuckerberg, who's never formally endorsed a candidate and is registered as an independent, made a reference to Trump's proposed wall on the U.S.-Mexico border. "Instead of building walls, we can help build bridges," he told the crowd, without mentioning the candidate by name. "Instead of dividing people, we can help bring people together."
The comments generated headlines and hot takes ("Mark Zuckerberg attacks Donald Trump," the Verge put it), but, as always with Zuckerberg, his remarks were studiously vague. Facebook's CEO has disclosed more about his personal life than perhaps any other big-company executive. We know his favorite way to barbecue, have watched his older daughter take her first steps, and are aware that he and his wife struggled to conceive. But even with information this intimate, it's hard to really know Zuckerberg in the normal sense of the word, or to feel the kind of emotional connection that skillful politicians can evoke.
Zuckerberg sometimes talks about the promise of brain implants, which he believes will one day convey the entirety of one's mental state to another human being, and it's easy to see why the idea might appeal to him. His expressive range runs from almost annoyed all the way to not displeased. He speaks in complex sentences that sound as if they've been worked out in advance. In appearances and interviews, he can come off as super cerebral, less like a person and more like a simulacrum of one engineered for Facebook's benefit.
All this puts Zuckerberg—despite his global name recognition, his unlimited funds, his Hollywood-worthy back story—at a disadvantage when he attempts politics, as he did in the days immediately following the 2016 election. "Personally, I think the idea that fake news on Facebook, of which it's a very small amount of the content, influenced the election in any way, I think is a pretty crazy idea," he said at a conference in Half Moon Bay, Calif., on Nov. 10. "Voters," he continued, appearing to suppress a laugh, "make decisions based on their lived experience."
The blame deflection came off as glib and unconvincing. Zuckerberg's pitch to his customers, who spent almost $28 billion on ads last year, is predicated on exactly the notion that people make decisions based on things they see on Facebook. And the Trump campaign used Facebook extensively. "I wouldn't have come aboard, even for Trump, if I hadn't known they were building this massive Facebook and data engine," Trump's former adviser Steve Bannon (and the current executive chairman of Breitbart News) told Bloomberg Businessweek last October. "We know its power." The sentiment that Facebook helped hand the presidency to Trump is shared by Clinton, who in her new book blames it for allowing Russian-controlled bots on its service, among other things. "Facebook is now the largest news platform in the world," she writes. "With that awesome power comes great responsibility."
Zuckerberg softened his position after his remarks about the election were widely criticized. In a late-December video conversation with his chief operating officer, Sheryl Sandberg, which was posted to his personal Facebook page, he acknowledged that his company has some responsibility for what appears on users' pages. Then, in early January, he announced his cross-country journey.
His first stop was Texas, where he visited with the police department in Dallas, met with religious leaders in Waco, and attended a rodeo. "The funny thing about running a company like this is that I'm more likely to travel to a big city in another country than a rural place in our country," he says now. "I just figured, OK, I want to see what all these different communities are about."
Over the next six months, his excursions evolved into a sort of political platform. The rising popularity of nationalism, he now argues, wasn't caused by the economic stagnation in rural areas Trump has pointed to, but rather by a kind of social stagnation. Since the 1970s, Zuckerberg observes, membership in community groups such as churches and youth sports leagues has declined. (This idea was famously popularized by the Harvard political scientist Robert Putnam in his 2000 book, Bowling Alone.) "It is possible many of our challenges are at least as much social as they are economic—related to a lack of community and connection to something greater than ourselves," Zuckerberg wrote in a 6,000-word open letter he posted on Facebook in February. "Online communities are a bright spot."
Many argue that online communities are compounding our loneliness. A study published earlier this year by the American Journal of Preventive Medicine found that heavy social media users were, on average, more isolated than their peers. Zuckerberg doesn't see it that way, arguing that the best way to a better society is more Facebook.
In surveys of users, only 100 million people told Facebook they use the site to connect with groups they find "meaningful." In almost any other context on Earth that would be an enormous population, but it's only 5 percent of Facebook's user base. Zuckerberg finds the figure disappointing and has told employees they should seek to increase the level tenfold. "It'll take years," he says, "but if we can get to a billion more people in meaningful groups online, that will reverse the decline in community membership and start strengthening the social fabric again."
Zuckerberg's travels also caused him to reconsider aspects of Facebook's functionality. The company has long relied almost exclusively on algorithms to show users news and videos they were most likely to interact with. The practice is great for advertisers, but it's been criticized for creating echo chambers in which users are more likely to believe and share news articles that would otherwise seem obviously false. If you think the whole world supports Trump, because Facebook exclusively shows you content from your Trump-supporting friends, then it's easy to believe the pope does, too.
Zuckerberg had mostly shrugged off these critiques—Facebook's algorithms, he argues, expose people to more viewpoints than they'd otherwise see—but he says he began examining the role that human curation might have after meeting with a religious leader in Waco who told him about counseling members of his congregation who'd been laid off during a factory closure. "Every great community has great leaders who take responsibility for people's well-being," he says.

The Waco pastor's insight might seem a bit obvious, but Zuckerberg says it caused him to pour additional resources into Facebook's groups, a widely used feature that executives had mostly ignored. Groups were originally designed as a way for families and friends to privately share photos and news. The service attracted large numbers, such as Pantsuit Nation, a group of Clinton supporters that had almost 3 million members by Election Day, but it had significant limitations. Administrators, for instance, had no easy way to check on web traffic to the group page, a feature that had long existed on competing platforms such as Meetup. This spring, Zuckerberg ordered a revamp.
He asked Facebook product managers to treat group administrators as a constituency, like advertisers and app developers, and to give them tools to police ugliness. In a Facebook post in May, he said the company would start encouraging Facebook friendships among people who don't know each other in real life, in addition to connecting existing friend groups.
The Facebook groups team had already been trying to do this to some extent but hadn't received much internal support, says Alex Deve, the product manager. "What changed was that the whole company was focused on it," he says. "Suddenly you had everybody on it."
"Stand up and give your neighbor a high-five!"
In a loft in Chicago's industrial West Loop neighborhood in June, a crowd of Facebook superfans gathers around a makeshift stage where one of the company's public-relations executives is delivering a warmup speech for the main event. This is the first annual Facebook Communities Summit, which is styled as a miniature version of Facebook's F8 conference. Instead of inviting 4,000 or so software developers, Facebook has handpicked 300 of its most engaged group moderators. There are representatives from groups for professional locksmiths, Austin fishing enthusiasts, and Nigerian feminists. The effect is an audience that's much more diverse than at the typical tech company event and also considerably more enthusiastic.
"C'mon, Mark!" a young man shouts as the CEO appears, his smile gleaming. Zuckerberg normally walks with an unnervingly perpendicular posture, but today he slouches ever so slightly as he ambles to the stage. Rather than appear from behind a curtain as usual, he enters from the back and walks down the aisle, pausing every few steps to shake a hand and, at one point, to coo at a baby.
"I'm Mark," he finally says, stepping onto the stage, "and I'm a member of the Zuckerberg family group."
He ticks off the changes Facebook has made. "We're going to give you new tools that are going to offer insights into who your members are," he says, as a slide with a new analytics toolbar flashes. Other changes seem similarly modest—moderators can easily delete old posts from members they've banned, for instance—but each new feature is greeted with screams of approval.

The event, which is being livestreamed, is aimed as much at the outside world as at the group moderators in the room, which is why Zuckerberg uses it as an occasion to make another announcement. The "Facebook community," as Zuckerberg has taken to referring to his company, is on the verge of adding its 2 billionth user. "It's a great milestone, but it also means that we just have an even greater responsibility in the world right now," he says. "Some nights I go to bed and I'm not sure if I made the right decisions."
And with that, he reveals he's rewritten Facebook's mission statement. The company's old credo, "Make the world more open and connected," is out. The new one: "Give people the power to build community and bring the world closer together." It's a mouthful, but Zuckerberg suggests the tweaked focus will allow humanity to tackle "challenges we can only take on together," such as "curing diseases, and stopping climate change, and spreading freedom and tolerance, and stopping violence." He continues, "We have to build a world where people come together to take on these big, meaningful efforts."
The crowd cheers, but the reaction outside the room is mixed. Conservative outlets point out that Zuckerberg is sort of saying that Facebook will one day replace churches—on Fox News, a Baptist pastor is brought on for a rebuttal—and media critics note that global togetherness won't address questions about Facebook's role as a media organization. Neither critique is fair, but both show how Zuckerberg has entered a phase of his career in which his every utterance has the potential to be litigated on op-ed pages and cable TV.
"Facebook doesn't appear to have a coherent view of its role and its power," says Nicco Mele, the director of Harvard's Shorenstein Center on Media, Politics, and Public Policy. He points out that Facebook has struggled to deal with extremist content on its site. Since the launch of its live-video feature last year, users have streamed dozens of violent acts, including murders and suicides. "This is a great place for the government or other organizations to step in and set guidelines," he says.
During our June interview, Zuckerberg acknowledges that Facebook's efforts to address criticisms about harmful uses of its products are a work in progress. "We're in uncharted territory," he says. He describes his 6,000-word letter as something that was more tossed off than market-tested—"a blob," he calls it—and plays down the role played by political advisers such as Plouffe. When asked whom at Facebook or his foundation he consulted with before embarking on the road trip, he blinks, as if failing to understand the question. "Well, who else is there to get on board?"
That comment applies to every decision Zuckerberg makes. Thanks to a block of supervoting shares, he owns 14 percent of Facebook but has voting control of the company—and, with it, control over a media platform that reaches more than a quarter of the world's population. Last year at the company's annual meeting, he proposed (and then, as Facebook's controlling shareholder, approved) a plan to issue an additional class of shares that will allow him to maintain his control even if he sells most of his shares.
In our interview, Zuckerberg explains that the move was necessary so he could invest most of his wealth in philanthropic causes. (He's worth $73 billion, according to the Bloomberg Billionaires Index.) But the proposal also included a provision that would allow him to control the company if he left to serve in government. Zuckerberg says he's been hesitant to explain the provision because of the lawsuit, and adds that he wasn't imagining the presidency but rather taking "a temporary role in government related to technology or science," for instance if the U.S. needed to improve a critical part of its technology infrastructure. The class action, stemming from complaints filed by two shareholders last year, seeks to block the creation of the new share class. It was set to go to trial in Delaware at the end of September with Zuckerberg expected to testify. The day after this story was published, Zuckerberg announced that he was dropping the shareholder plan.
Throughout the interview, he seems irritated that his actions could be viewed as anything other than expansive benevolence. "We're in a pretty unique position, and we want to do the most good we can," he says of Facebook. "There's this myth in the world that business interests are not aligned with people's interests. And I think more of the time than people want to admit, that's not true. I think that they are pretty aligned."
As he says this, his publicist stands up and indicates the interview is over, but Zuckerberg isn't quite done. He smiles and then says, "I need to give you a hard time." He proceeds to complain about a Bloomberg Businessweek story in January that noted he employs a team of about a dozen content moderators—as well as communications managers, professional photographers, video producers, Morgan Freeman—who are all responsible for maintaining his personal Facebook page. "You're taking away from all the time that I spent on this," he says.
At first it seems he's being playful, but his expression hardens as he continues, his voice rising. "I also have an assistant who helped set up this meeting," he says. "Does that mean I don't do the meeting?" He continues: "My takeaway from that piece is, like, this"—meaning everything he posts on Facebook—"isn't authentic. And that, I just felt, wasn't accurate."
Zuckerberg's anxiety about authenticity is one that anyone who's spent time on social media knows well. If a vacation isn't on Facebook, is it even a vacation? Is the irresistible article that my friend shared real, or has it been virally engineered by some affiliate of the Kremlin? Is Facebook really an improvement over real-life connections?
For a second, Zuckerberg is wholly alive—engaged and even a little pissed off. A Businessweek reporter tries to gently point out that as Zuckerberg's power over his 2 billion users grows, it makes sense that he'd need to employ a team to manage his image.
But having lodged his complaint, Zuckerberg withdraws. "All right," he says, turning away. "Good interview."
(Updates with Facebook announcement in third paragraph, status of lawsuit in seventh paragraph, and Facebook shareholder plan announcement in 41st paragraph.) 
(
Updates status of lawsuit in seventh paragraph and Facebook shareholder plan announcement in 41st paragraph.
)