Dan Fuss's 4% Treasury Yield Forecast Comes With a 'Huge If'
By
Loomis Sayles vice chairman makes prediction in N.Y. briefing

Caveat is that ramped-up trade tensions could tamp down rates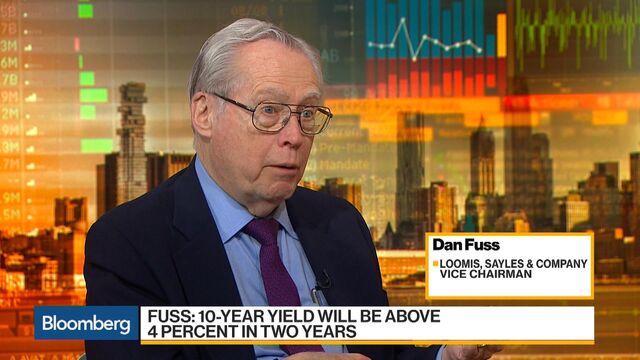 Veteran bond manager Dan Fuss has a bold call that the 10-year Treasury yield will be above 4 percent in two years. But the prediction comes with a big caveat: that U.S.-China trade tensions don't escalate.
And that's something the vice chairman of Loomis Sayles & Co. is definitely concerned about. In Fuss's view, a round of debilitating tariffs would undermine the economy and derail the Federal Reserve's plan to normalize monetary policy. Not to mention the potential for geopolitical tension, as seen this week with events in Syria.
"If things stay calm, or relatively so, geopolitically, and things go along peacefully, then we are in probably a fairly long period of time of rising rates," Fuss said at a press briefing Tuesday in New York. But that's a "huge if," he said.

After rising to a four-year high of 2.95 percent in February, 10-year yields are back down around 2.8 percent as the threat of a tit-for-tat trade war between the U.S. and China spurred turbulence in equities and led investors to shun risk. Fuss and his colleagues say the risk of market volatility isn't going away.
For the market veteran of nearly 60 years, the driver for higher 10-year rates comes from continued U.S. growth and a gradual pickup in inflation, which he expects will keep the Fed on course to lift rates about twice more this year and several times in 2019. That scenario would be upended if tariffs crimp growth, in Loomis's view.
Some officials have cited the specter of darkening trade relations as a question mark for the U.S. economic outlook.
Dallas Fed President Robert Kaplan said on Bloomberg TV this week that trade issues between the U.S. and China won't get resolved soon and warned of potential damage from a prolonged dispute. Fed Chairman Jerome Powell said last week that it's "really too early" to estimate how tariffs will impact the economy.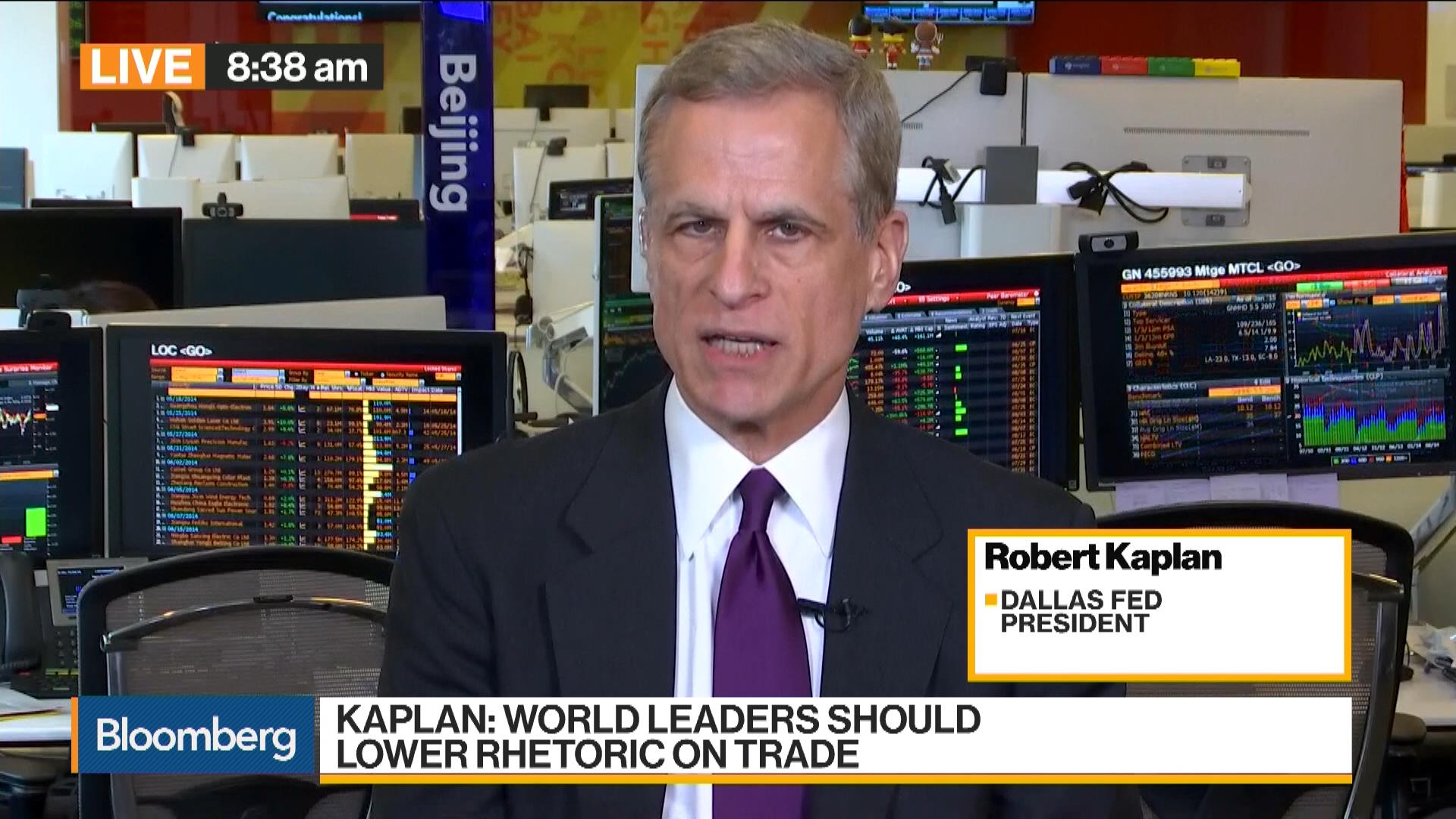 Stocks surged Tuesday following conciliatory comments from U.S. President Donald Trump and Chinese President Xi Jinping aimed at easing some of the tension. But the gains were a rebound from Friday, when shares tumbled on tariff concerns.
"If international tensions get to the point where the tariffs and sanctions and what have you are really starting to have an impact and it starts to get scary, I think the Fed stops cold," Fuss said. "And I would not be surprised at all if they reversed a little bit."
Before it's here, it's on the Bloomberg Terminal.
LEARN MORE