Finance
Imagine Wall Street Without Jamie Dimon and Lloyd Blankfein
The succession plans at JPMorgan and Goldman say a lot about where the companies—and the Street—are headed.
By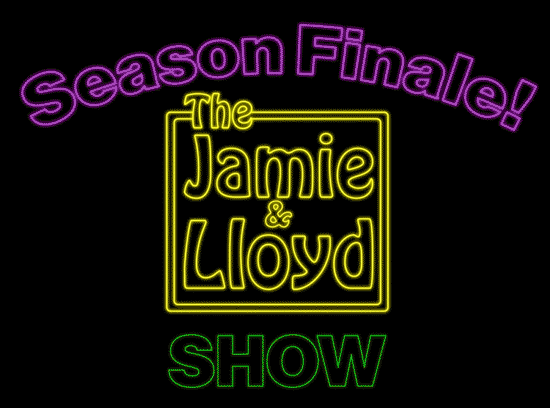 In another universe, they might have starred in an odd-couple comedy about a pair of New Yorkers who rise to fame and fortune: Jamie Dimon, the voluble, sometimes ill-tempered alpha male from Queens; Lloyd Blankfein, shorter and bald, the wisecracking sidekick from Brooklyn.
Now the men atop the world's two preeminent banks—Dimon at JPMorgan Chase & Co., Blankfein at Goldman Sachs Group Inc.—have announced plans for an orderly handoff. It's part of a wider succession moment sweeping through finance a decade after the financial crisis, as men in their 60s and 70s prepare their companies for the next act.

Dimon and Blankfein had a good run. They began as chief executive officers within six months of each other in 2006, with the global mania in financial assets nearing its peak, and emerged from the crisis that soon followed with their reputations not just intact but burnished—at least among fellow Wall Streeters. Each weathered turbulence, from Goldman being labeled a vampire squid to trading blowups such as JPMorgan's London Whale debacle, in which it lost $6.2 billion. One by one, they watched rival bankers fall to poor performance or scandal, from Bank of America Corp.'s Ken Lewis in 2009 to Wells Fargo & Co.'s John Stumpf in 2016, leaving them as the longest-tenured of big bank CEOs.
Now, their succession planning tells you where their respective companies are headed and who can claim the title of Wall Street's last man standing. Succession is a delicate topic. It's hard, however necessary, for executives who've spent their careers climbing an organization's ranks to have to plan for their own departure. The history of banking is strewn with examples of CEOs who overstayed their welcome (Lewis, for instance), to the detriment of company and shareholders. "These guys are very control-oriented, and they want to work as long as they can," Michael Karp, head of recruitment firm Options Group Inc., told Bloomberg in 2016.
But eventually it becomes unavoidable. In January, JPMorgan said Dimon has another five years as CEO and named the heads of the bank's two largest businesses, Gordon Smith and Daniel Pinto, as co-presidents, signaling that if something should happen to Dimon, 62, in the near term, either Smith or Pinto would fill his shoes. But if Dimon takes the full half decade before retiring, Smith and Pinto will be in their 60s, meaning that a younger group of deputies—Marianne Lake, Mary Callahan Erdoes, and Doug Petno—are more likely to succeed him.
On March 12, Goldman Sachs had its own announcement. Co-president Harvey Schwartz abruptly announced his resignation, ending a 15-month race with David Solomon, who's now sole president and Blankfein's heir apparent. That's one thing that makes near-term succession plans tricky: When one top performer gets tapped, another star often heads for the exits. While Blankfein, 63, hasn't said when he will retire, the Wall Street Journal has reported that he could step down as soon as yearend, as the bank nears its 150th anniversary.
The changes mirror actions taken elsewhere on Wall Street. In February, Blackstone Group, the giant investor in private equity and real estate, named Jon Gray president and chief operating officer—and therefore the likely heir to CEO and co-founder Stephen Schwarzman. In recent months, private equity shops KKR, Carlyle, and Apollo Global Management all have announced big promotions.
Goldman's Solomon, 56, is a dealmaker who rose up in the company's investment-banking division, eventually becoming its co-head. (He also moonlights as an electronic music DJ.) His ascent shows that Blankfein, who gave the decisive nod in Solomon's favor to his board, is aware that Goldman Sachs can't afford to go with another trader-in-chief. Blankfein rose through the ranks as a gold salesman and later ran the fixed-income business before becoming CEO. As the postcrisis era of low interest rates and placid markets dragged on, Goldman began to underperform peers who didn't rely as much on gains from trading.
In September the bank revealed a plan to boost revenue by $5 billion, in part by funneling resources into lending to consumers through its Marcus unit. It's the beginning of a pivot that will soon have Goldman offering retail banking products such as insurance, mortgages, and car loans—in a sense, it will look a little more like JPMorgan. These are plain-vanilla offerings that Goldman managers of the past would sneer at. But Goldman Sachs's future seems to be in businesses where success comes from cultivating long-term relationships, not treating clients like trading counterparties. It's a humbling admission for Wall Street's powerhouse investment bank.
At JPMorgan, Dimon is very much still in charge. He's been adamant that his successor will come from within the company, and so in that sense he's promoting continuity. JPMorgan was seen as a port in the storm during the crisis, swallowing two failing banks, and Dimon has pressed his advantages in the years since, seizing share from competitors in areas from trading to credit cards and plowing billions of dollars of profits into technology. JPMorgan shares have climbed more than 200 percent in the past decade, walloping the 69 percent increase of Blankfein's company. And while Blankfein seems content to post his opinions on Twitter from time to time, Dimon has taken stands on topics from the minimum wage to medicine, even planning a health-care startup with Warren Buffett and Jeff Bezos to try to reduce drug costs.
If all goes according to schedule, Dimon will have lasted 17 years, guiding the bank through at least three distinct environments: the crisis, recovery, and what looks like an era of rising interest rates. When he finally does walk away, Dimon has one wish, he said in 2014: "That people say, you know, we're going to miss the son of a bitch." —With Dakin Campbell
 
Read next: Will Women Ever Get a Shot at Leading Goldman?
 
Plus: Blackstone's Crown Prince Built His Career on Bold Real Estate Bets
Before it's here, it's on the Bloomberg Terminal.
LEARN MORE