Lots of Firms May Dodge the Full Brunt of MiFID
By
EU Parliament's Ferber eyes industry's 'regulatory arbitrage'

Tudor, Brevan Howard switched licenses ahead of MiFID II start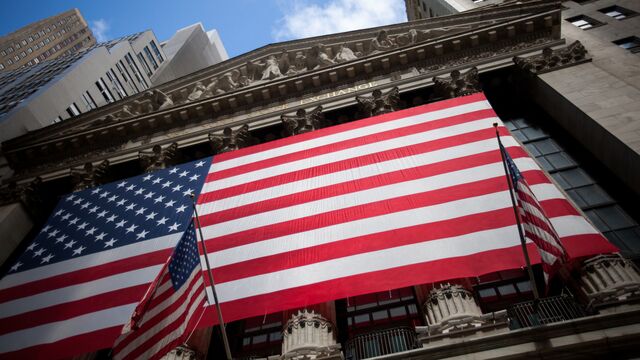 Europe's MiFID II rules haven't even kicked in, yet policy makers are already busy trying to make sure their oversight of financial markets is up to date.
Recent decisions by two of the world's biggest hedge funds highlight the huge number of firms that may escape the full brunt of the MiFID II regulations that start on Jan. 3. Tudor Investment Corp. and Brevan Howard Asset Management dropped their MiFID licenses and joined the ranks of about 2,400 alternative investment fund managers that operate under a 2011 law seen as having easier reporting and transparency requirements.
The sheer numbers add impetus to a review of the Alternative Investment Fund Managers Directive that started recently in Brussels and could close gaps between the two laws, according to Markus Ferber, the lead lawmaker on MiFID II in the European Parliament.
"In the medium term I expect to see closer alignment between these sets of rules, which should make things easier for supervisors and market participants alike," Ferber said by email. This would be needed "especially if there is some sort of evidence pointing to regulatory arbitrage," he said.
The review, which could take years to complete and result in changes to AIFMD, underscores the difficulty regulators face in ensuring their rules keep pace with the times. The original Markets in Financial Instruments Directive was first enforced in 2007 and later revised by lawmakers in the aftermath of the financial crisis to boost investor protections and transparency in stocks, bonds, derivatives and commodities.
'Backward-Looking Analysis'
The European Commission, the EU's executive arm, has begun its scheduled assessment of AIFMD, looking at its impact on investors and funds in the EU and outside the bloc. A commission official said it's too early to draw any conclusions or speculate about the outcome of the review.
In March, the commission said it would commission a "backward-looking analysis" of whether AIFMD had achieved its objectives, with a 450,000-euro ($529,000) contract for the job.
As a result of their authorization under AIFMD, funds will avoid some of the compliance ordeal faced by MiFID II firms, which may ring up more than $2 billion in costs.

Brevan Howard decided to swap licenses because it's setting up a fund managed solely from London, necessitating registration as an alternative investment fund manager, according to a person with knowledge of the firm's decision. The U.K. Financial Conduct Authority approved the change in April, the person said.
A spokesman for Tudor Investment declined to comment.
The original MiFID was "a booklet, relatively straightforward," said Bob Penn, a London-based partner at law firm Cleary Gottlieb Steen & Hamilton. After the crisis, the EU enacted AIFMD to stop hedge funds from spreading risk through the financial system. At that time, some firms viewed MiFID as easier to comply with, so they got licenses under it instead of under AIFMD.
'Disruptive' Obligations
"Roll forward to today, and MiFID II is a two-volume work with yet further and more difficult changes to implement, so suddenly AIFMD looks better," Penn said. "For now, AIFM status brings with it the opportunity to duck a number of expensive or disruptive MiFID II obligations."
Ferber said licenses for alternative investment fund managers are "generally more limited in nature than MiFID II licenses" with different rights and obligations related to how trades are executed for clients. U.K. compensation rules for firms covered by the two laws are similar, particularly for the biggest fund managers.
"I don't think that the differences are that significant in the U.K. overall as the remuneration principles that apply to all regulated firms are ostensibly the same," said Neil Robson, London-based partner at Katten Muchin Rosenman.
Ferber said that there may be a "sensible" and "business-model-specific" reason for a firm to switch from one license to the other. "If the only consideration is to dodge some reporting obligations in the process, I would not be so sure that this is a smart move," Ferber said.
At issue presently are different approaches to the disclosure of information under MiFID II and AIFMD.
Under MiFID II, investment firms must report information about their transactions and make annual and public disclosures about where their trades are executed. The rules are meant to increase transparency about how and where transactions occur.
Money managers covered by AIFMD must file regular reports with their national regulators with detailed information about their funds' leverage, liquidity and exposure to counterparties. The reports are meant to help government authorities detect and respond to systemic risks brewing in markets.
'Best Execution'
Hedge fund lobbyists spent years campaigning against the extension of the MiFID II "best execution" reports to alternative investment funds. In letters to regulators, the lobbying groups said the public disclosure requirement is bad for money managers and would tilt the playing field against them in negotiations with brokerages by unveiling proprietary information about the number of orders placed with and fees paid to brokers.
When the FCA proposed to "gold-plate" MiFID II by including alternative funds in the reporting rules in a bid to empower investors with more information, the fund industry's main lobbying groups balked.
The Managed Funds Association and Alternative Investment Management Association, whose members oversee trillions of dollars in assets, said in a December letter to the FCA that disclosures by funds could provide "a commercial advantage to their brokers, whilst adversely impacting managers' ability to obtain best execution by impairing their ability to negotiate with brokers on pricing."
The FCA relented six months later, noting the strong industry opposition. The regulator said in July that a delay would allow more time to consider the law for funds and for the European Commission to complete its review of AIFMD.
— With assistance by Suzy Waite, and John Glover
Before it's here, it's on the Bloomberg Terminal.
LEARN MORE