Politics
Trump's Obsession With Leaks
No one likes loose lips, but is sharing secrets illegal?
By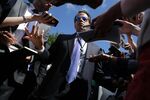 In one of the more astounding declarations of his presidential campaign, then-candidate Donald Trump said at a Florida news conference last July that he hoped Russian intelligence services had hacked Hillary Clinton's email, and he urged them to leak what they stole. "Russia, if you're listening, I hope you're able to find the 30,000 emails that are missing," he said. "I think you will probably be rewarded mightily by our press."
Once he was elected, he changed his tune, of course. Trump's preoccupation with leaks and leakers has become a defining theme of his presidency—­one lately intertwined with his bizarre public berating of Attorney General Jeff Sessions. At a July 25 White House ceremony with the prime minister of Lebanon, Trump said: "I want the attorney general to be much tougher on the leaks from intelligence agencies, which are leaking like rarely have they ever leaked before, at a very important level."
Newly arrived White House Communications Director Anthony Scaramucci amplified his boss's obsession, vowing to hunt down leak-prone aides and fire them. In a profanity-fueled tirade to the New Yorker's Ryan Lizza, he accused then-Chief of Staff Reince Priebus of leaking his financial disclosure forms, calling the deed a "felony" and adding, "Reince Priebus—if you want to leak something—he'll be asked to resign very shortly." Two days later, Priebus was ousted. Three days after that, Scaramucci was ousted.
All of that raises questions about the law of leaks: What's actually illegal, who brings the charges, and what kind of punishments do violators face?
Even if Scaramucci's disclosure forms had been leaked (they weren't—they were obtained through a request to his former employer, the Export-Import Bank of the United States), the leaker wouldn't have committed a felony, as the material wasn't nonpublic national security information. Even when classified material is leaked, it can be difficult to prove a defendant had the state of mind required for a conviction.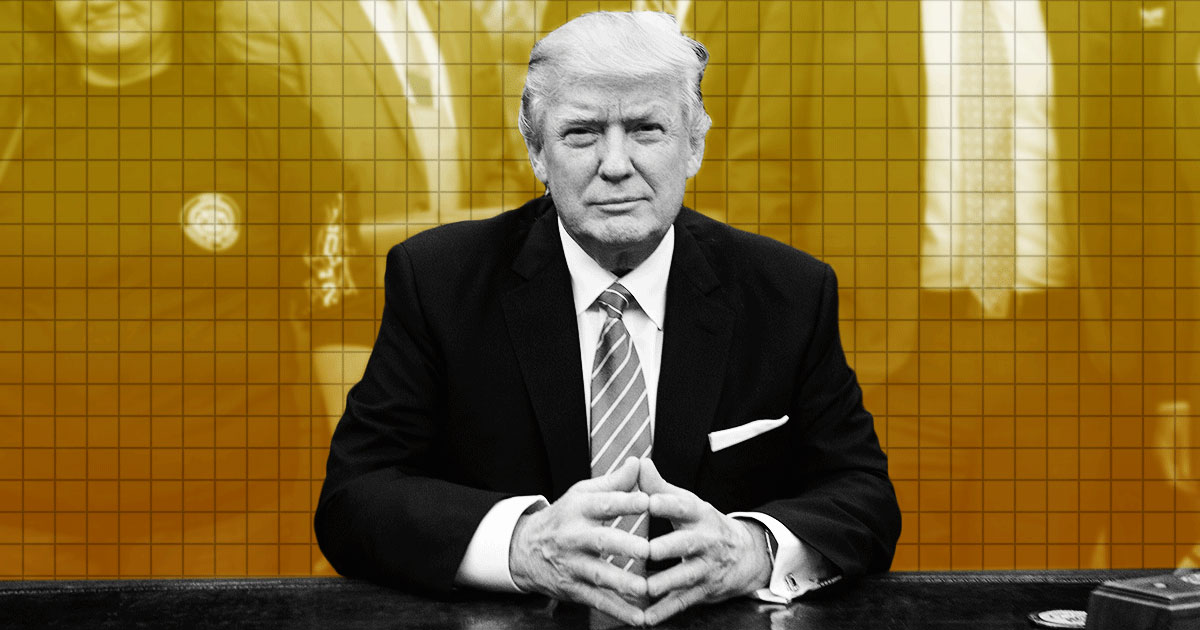 Until recently, prosecutions were rare. The Obama administration changed that, bringing charges against eight people accused of leaking to the media. "It was more than all previous administrations combined," says Alexandra Ellerbeck, senior Americas and U.S. research associate at the Committee to Protect Journalists. Making prosecutions more routine "set the stage for what it looks like the Trump administration is setting out to do."
The cornerstone of leak cases is the Espionage Act of 1917. Section 793 prohibits transmission of "information respecting the national defense" to an unauthorized person with the intent of injuring the U.S. or aiding a foreign country. The Supreme Court has defined "national defense information" broadly to include sensitive information relating to national security more generally. Section 793 is what the Obama administration used to charge Edward Snowden, the former National Security Agency contractor who disclosed secret government surveillance programs. It's also what the Trump administration will use in its first-and-so-far-only leak prosecution, the case of Reality Leigh Winner, a 25-year-old former U.S. Air Force linguist arrested in June for allegedly providing the online publication the Intercept with a top-secret document on Russian hacking immediately before the November 2016 election.
Some liberal critics condemn the Espionage Act as an outdated World War I-era law. "It doesn't allow leakers to defend their leaks by trying to demonstrate in court that they served the public interest," Jay Stanley, a senior policy analyst with the American Civil Liberties Union, wrote on the group's blog.
Another part of the act, Section 798, criminalizes disclosure of a variety of types of classified information. To prove a violation of this part of the law, prosecutors don't have to show an intent to harm the U.S. or help another country; they need only demonstrate that the defendant "knowingly and willfully" communicated the information in question. (This is the provision that former FBI Director James Comey determined Clinton didn't violate by using a personal email server to conduct U.S. State Department business.)
Other laws can come into play. Snowden, for instance, was also charged under the general federal theft statute, which makes it a crime to steal government records. Former CIA officer John Kiriakou faced prosecution in 2012 under the Intelligence Identities Protection Act, which makes it a crime to reveal the identity of covert agents, as well as the Espionage Act, for leaking classified information on the CIA's detention and interrogation program. He pleaded guilty and, according to the Lawfare blog on national security, was the first CIA officer to serve a prison term for leaking. Making a false statement during a government investigation, such as Special Counsel Robert Mueller's Russian-influence probe, is yet another r­elevant crime and one authorities frequently prosecute because it's relatively easy to prove.
Leak cases begin when the agency whose material has been disclosed refers the matter to the National Security Division of the U.S. Justice Department. Justice opens an investigation only when the leaked information is deemed accurate, according to the Lawfare blog. At that point, Justice sends the file to the FBI, which investigates by reviewing documents, emails, and signals intelligence, and sometimes by doing interviews and polygraph tests. A single major leak investigation can occupy a half-dozen agents and prosecutors for a year or more at a cost of at least $1 million. Apparently in response to Trump's taunts, Sessions told Fox News host Tucker Carlson on July 27 that he planned to hold a press conference to announce a crackdown on "criminal leaks."
Punishments for leaking vary dramatically. Retired four-star General David Petraeus pleaded guilty in 2015 not to violating the Espionage Act, but to misdemeanor mishandling of classified material—he'd provided secret documents to his biographer, Paula Broadwell—and was sentenced to two years' probation and a $100,000 fine. By contrast, Chelsea Manning was convicted of violating the Espionage Act and sentenced to 35 years in prison. An intelligence analyst in the U.S. Army, she passed some 750,000 documents to WikiLeaks in 2010, including video files and military incident logs from Afghanistan and Iraq. Obama commuted her sentence to seven years, and she was released in May.
Journalists have never been prosecuted for publishing leaks, says Ellerbeck of the Committee to Protect Journalists. But there's "some concern from legal experts that the language of the Espionage Act is broad enough to allow that," she says. Although he was never indicted, Fox News reporter James Rosen was named as a co-conspirator in an FBI affidavit in a 2011 leak probe.
Trump reportedly indicated interest in seeking to have journalists punished during a Feb. 14 meeting in the Oval Office, instructing Comey to consider putting reporters in prison for publishing classified information. We know about the exchange because someone leaked it to the New York Times.
BOTTOM LINE -
Any leak investigation is likely to be long and expensive. The Trump administration seems to be pressing forward with probes anyway.
Before it's here, it's on the Bloomberg Terminal.
LEARN MORE