Brexit Bulletin: U.K. Plc Heads to Country House
By
Business lobby wants U.K. to stay in single market until new trade deal fixed

Opposition leader Corbyn clinches meeting with EU's Barnier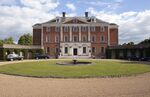 Sign up to receive the Brexit Bulletin in your inbox, and follow @Brexit on Twitter.
It's the hottest ticket in town for Britain's business titans.
Bankers including Jes Staley of Barclays and HSBC's Douglas Flint, retailers such as Tesco's David Lewis as well as Carolyn McCall of easyJet and Gavin Patterson of BT will on Friday head for talks with Brexit Secretary David Davis at his country retreat south of London.
The day-long discussions on Britain's withdrawal from the European Union mark the U.K. government's biggest outreach to companies and will fan speculation that Prime Minister Theresa May's team is now more interested in designing an economy-friendly Brexit than it was before June's election.
"There has been a pent-up demand from business leaders for dialogue, which the government is now wisely correcting," said Scott Colvin, head of public affairs at communications firm Finsbury, which represents a quarter of FTSE 100 companies. "After a year in the wilderness business leaders are now hopeful of getting a fair hearing."
The gathering at Chevening will begin with comments from Davis and Business Secretary Greg Clark before a plenary session titled "Making a success of EU Exit." Guests will then discuss "understanding business impact under a range of possible negotiation outcomes" before a buffet lunch.
The afternoon will be spent debating ways of "promoting business confidence" and "opportunities for global Britain" before Davis delivers concluding remarks.
Sensing an opportunity, the Confederation of British Industry on Thursday night called for the U.K. to stay in the tariff-free customs union and regulation-light single market until a final trade deal with the EU comes into force.
"Instead of a cliff edge, the U.K. needs a bridge to the new EU deal," said Carolyn Fairbairn, the CBI's director general. "Firms tell us this feels like common sense."
Frictionless Frictions
But a soft Brexit will still hurt.
That was Thursday's message from the EU's chief negotiator Michel Barnier, who used a speech to warn that even a partial breakup will hamper the U.K.'s ability to interact with the bloc and that a "frictionless" trade relationship isn't feasible.
"A trading relationship with a country that does not belong to the European Union obviously involves friction," Barnier said on Thursday. "So even if we secure the agreement I am working towards, the U.K.'s decision to leave the union will have significant consequences."
The speech is a rebuff to those in politics and business who hoped they could keep some benefits of membership after the March 2019 split. Barnier said the U.K. still doesn't "fully" understand the EU's position and also pointed out that it is the single market that removes most hurdles to trade rather than the customs union some in Britain want to stay part of.
Britain is essentially seeking to "have its cake and eat it," Irish Foreign Minister Simon Coveney told Bloomberg Television on Thursday. "There must be consequences."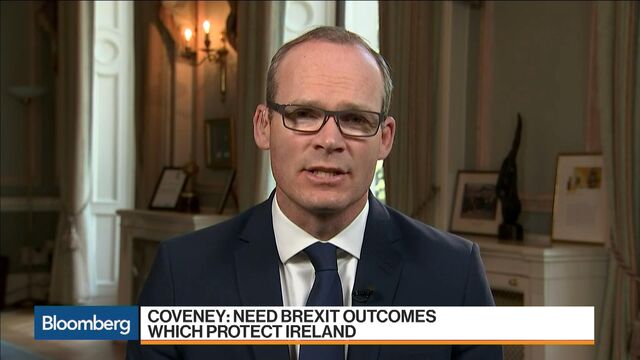 Amid reports that former Prime Minister David Cameron is trying to drum up support for Britain joining the European Economic Area, Norway Prime Minister Erna Solberg tells Bloomberg "it will be difficult" for the U.K. to do so given that the group accepts freedom of labor movement. 
Corbyn to Brussels
U.K. Labour Party leader Jeremy Corbyn will meet with Barnier next week as Britain's opposition prepares for the possibility of a snap election.
The "extended meeting" with Barnier on July 13 will give Corbyn the chance to "outline what our issues are," the Labour leader said in an interview with Bloomberg.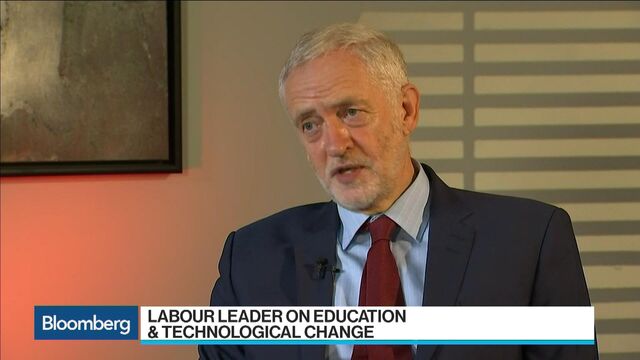 The announcement points to the confidence that Corbyn, an old-school Socialist once considered the underdog, has that he can exploit the weakness of his Conservative rivals and come to power on a call to end austerity.
"He is trying to create the impression of a prime minister in waiting," said Mujtaba Rahman, Eurasia Group's managing director for Europe. "It sends a terrible signal to the EU about the U.K.'s overall stability and the government's mandate and survivability. It suggests Corbyn is going to play dirty and use his presence in parliament to disrupt the Article 50 negotiations."
Despite Barnier's earlier warning, Corbyn said he wanted to ensure "tariff-free trade" outside of the single market.
Brexit in Brief
U.K. banking executives are starting to concede that shifting regulatory oversight of euro clearing — a key battleground for the financial-services industry — to the EU after Brexit is the only way they'll keep the bulk of a £2 trillion a day industry in London
EU and Japan agree a new trade pact, signaling determination in Europe to prevent Brexit from undermining the bloc's global footprint and putting the U.K. under pressure to ultimately offer concessions to match the accord. "The EU is more and more engaged globally," EU President Donald Tusk says

Britain received a record number of foreign direct investment projects in the year of the Brexit vote, according to the government. The total rose 2 percent in the financial year through March to 2,265, although the number of jobs created and safeguarded by foreign investment fell 7 percent to 107,898

Banks and asset managers need certainty this year on how much time they'll have to transition to the post-Brexit world to avert "regrettable" decisions made in haste, says Andrew Bailey, head of the U.K. Financial Conduct Authority. Bank of England policy maker Ian McCafferty also says a transition would be helpful

Temporary billings in London rise at quickest rate for 14 months, IHS Markit and the Recruitment and Employment Confederation say

Standard Chartered will add 20-30 employees in Frankfurt in a first step, Heinz Hilger, its head of Germany, tells Handelsblatt

Brexit will "undoubtedly" damage Britain's influence on the world stage, says former Foreign Secretary William Hague

King's College London is to set up a post-Brexit campus in Germany, according to Times Higher Education
Brexit must not disrupt the development of new medicines to treat cancer, diabetes and heart disease, pharmaceutical industry leaders say in letter to Financial Times.
And Finally...
Banks and technology companies no longer dominate the market for central London offices. 

Co-working and flexible office providers have for the first time surpassed such firms, according to data compiled by realtor Cushman & Wakefield Inc. 
"Uncertainty in the U.K. leading up to Brexit means that many occupiers may want some flexibility in their office space capacity," Bloomberg Intelligence analyst Sue Munden said by email. "That demand for temporary lets is likely to rise."
For more on Brexit follow Bloomberg on Twitter, Facebook and Instagram
Before it's here, it's on the Bloomberg Terminal.
LEARN MORE