markets
Welcome to the Jungle: a Guide to China for MSCI's Investors
Bloomberg News
Mainland market idiosyncrasies may shock unblooded investors

Capital controls, government intervention complicate trading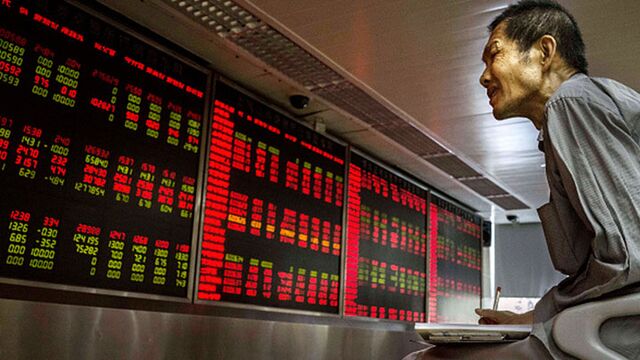 China's equities will finally be opened up to a whole new world of foreign investors via the MSCI Inc. decision. But are they ready?
Dominated by retail investors and periodically pushed around by the ever-hovering hand of the state, the $6.9 trillion mainland market may be a culture shock for the pension funds and institutions that track MSCI's benchmarks. The New York-based index compiler rejected China three times before agreeing to admit 222 mostly big-cap stocks Wednesday, with issues to do with Beijing's control of the market at the top of their list of concerns.
For Hao Hong, chief strategist at Bocom International Holdings Co. in Hong Kong, it's a toss up whether the MSCI move will see China's domestic market shift toward global best practice, or the other way around.
"The domestic A-share market is a jungle," he said. "International fund managers may have to acclimatize to the A-shares' trading environment -- much like how the Mongol warriors were 'tamed' by the ancient Han."
For the MSCI trackers out there, here's a few things to keep in mind:
1. Retail Power
The country only got its first modern stock exchange in 1990, but mom-n-pop investors have embraced equity trading with gusto. Individual investors make up about 80 percent of trading in the mainland market, compared with just 27 percent in Hong Kong. These traders have a penchant for gambling and tend to flip stocks without regard for fundamentals, says Dai Ming, a Shanghai-based fund manager at Hengsheng Asset Management Co. A mass unwinding of retail investors' margin trades sparked China's stock rout in mid-2015. 
2. Suspension Love
When the 2015 Chinese equity boom went bust, local companies responded to losses by taking themselves out of the game. The propensity to suspend trading -- the rules around which aren't clearly defined by mainland exchanges -- was one of the reasons MSCI dallied in admitting China. While the index company's solution was to omit stocks which had been halted for more 50 days over the past year, suspensions remain an issue. At one point in 2015, more than 1,200 stocks, 43 percent of total listings, were halted from trading.  
3. The National Team
Beijing doesn't take too kindly to extreme stock volatility. State-backed investment funds, known as the "national team," may be called on when a rout develops, particularly if it coincides with an event of political importance. The team was suspected of coming in to bat Wednesday, providing "window dressing" late in the session, and may have intervened to stem declines after Moody's Investors Service cut China's credit rating. The government also controls the supply of IPOs, which has fueled a flourishing speculative trade in shell companies, seen as a back door into a listing.
Here's a timeline of China's long history of market intervention.
4. Lofty Valuations
Well behind offshore-listed Chinese stocks when it comes to gains this year, China's mainland equities are nonetheless more richly priced, offering a premium over their Hong Kong-traded counterparts that Morgan Stanley does say could narrow with the MSCI inclusion. The ChiNext Composite Index, which tracks the country's "new economy" stocks, has a median price-to-book ratio of five, putting it well ahead of the FANG-populated Nasdaq Composite Index, with a valuation of 2.1 times, data compiled by Bloomberg show.
5. The 10% Daily Limit
Brought in three decades ago, trading limits are a part of life in China's mainland markets. Once a stock has risen 10 percent it can't trade any higher that day and daily losses are also capped at 10 percent, which can quash trading volatility. It's common among newly-listed stocks for sell orders to disappear once an expectation of price gains takes root.
6. Capital Controls
China ramped up controls on outgoing capital last year as the yuan posted its worst annual slump in more than 20 years and its weakness became a U.S. election issue. While all the equities slated for inclusion by MSCI can be accessed via two mainland links with Hong Kong -- allowing investors to skirt the 20 percent-a-month repatriation limit imposed onshore -- the connects are still subject to daily limits.
Click here to read more about the Chinese stocks MSCI is set to include.
Mainland investors seem to operate similarly in Hong Kong -- via the Stock Connect programs -- as they do back at home,"triggering violent swings" in some equities there,  says Bocom's Hong.
"The second-largest market in the world is set to change some of the conventional beliefs long held by the efficient market crowd."
— With assistance by Emma O'Brien, and Fox Hu
(
Updates with more from Hao Hong in penultimate paragraph.
)
Before it's here, it's on the Bloomberg Terminal.
LEARN MORE