BA Fiasco Shows Air's Getting Thinner for Legacy Airlines
By and
Ryanair charges into network rivals' turf to spur fare war

British Airways scrambling for answers to weekend meltdown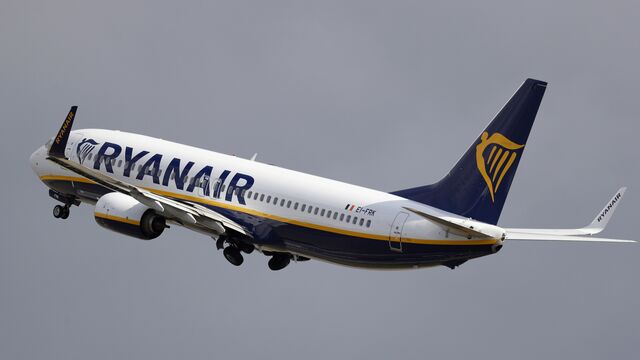 The airline industry battle between full-service carriers and discounters looks like an increasingly unfair fight.
With British Airways still digging out of its weekend meltdown, Ryanair Holdings Plc reported higher profit and announced plans to accelerate its European expansion. It's the latest sign that legacy carriers are groping for ways to compete beyond just offering customers less and less for higher fares.

The looming danger for airlines like British Airways and Lufthansa is that no-frills carriers are putting increasing pressure on the principal source of their profits: long-haul travel. Ryanair, which is also moving into main hubs from secondary airports, has signed deals to feed passengers to Air Europa, Norwegian Air Shuttle ASA and even Aer Lingus, which has the same parent as British Airways. If Norwegian can show that its ambitious long-haul budget model can work, then the air will indeed become very thin for Europe's legacy carriers.
"Events like what happened with BA at Heathrow and Gatwick can only be good for our business," Ryanair Chief Executive Officer Michael O'Leary said in a Bloomberg TV interview. "We're certainly seeing a build-up yesterday and today into June, July, August, of people who are not willing to take the risk that they'll be stranded by BA at Heathrow."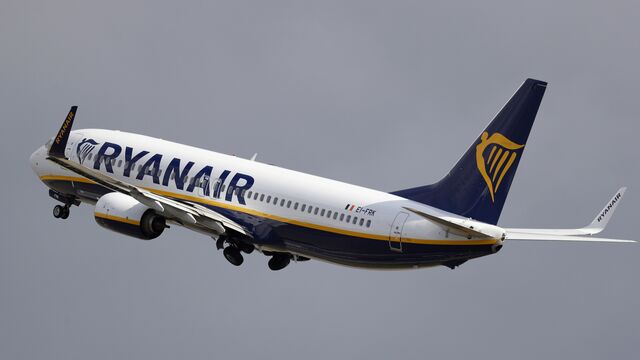 Power Surge
For now, British Airways has given frustrated passengers another reason to look elsewhere. Three days after a brief power surge knocked out its communications systems and froze the carrier's entire London operations, the U.K.'s flag carrier struggled to explain how a local computer outage could strand thousands of passengers.
"We will make an in-depth investigation to make sure we will get to the bottom of exactly why this happened," Chief Executive Officer Alex Cruz said in a YouTube video posted late Monday. "We will react. Absolutely this will not happen again at British Airways."
That's too little, too late for the at least 75,000 affected passengers. With nearly 600 flights canceled and luggage unable to be delivered, images and horror stories quickly coursed through social media. The Daily Mail ran a story of a young British woman "in tears" as the chaos forced her to put off her wedding in Greece.
So while British Airways continues to look for answers, Ryanair is pushing ahead with plans to increase its fleet by 12 percent by March 2018 and has sent the message to Boeing Co. that it will take every additional 737 it can get.

"Ryanair seems to be succeeding at squaring the circle," said Jonathan Wober, a London-based analyst at CAPA Centre for Aviation. As Ryanair expands into primary airports and adds more services, "that puts pressure on legacy airlines and incumbents."
Those aggressive expansion plans contrast with what's happening at the likes of British Airways or labor strife-ridden Air France -- not to mention insolvent Alitalia. The fundamental problem for traditional network carriers is that air travel isn't the elite luxury it used to be. It's become a mass-market commodity, laden with onerous restrictions. It hardly matters who operates the Boeing or Airbus planes as long as travelers get to their destinations and so they gravitate toward the cheapest fares. 
That's an ideal environment for the likes of Ryanair and EasyJet Plc, which can pressure fares to gain market share. Europe's second-largest budget airline also plans to bulk up its fleet by upgrading an order for 30 Airbus SE narrow-body aircraft to the biggest A321 variant, which the Luton-based company will deploy head-to-head with the legacies on the busiest city routes.
"Short-haul air travel in the U.S., in Europe is becoming commoditized," O'Leary said. "The lowest cost wins, and Ryanair is the lowest cost."
Meanwhile, British Airways is struggling to clean up its mess. A spokesman said passengers are being asked to pay to upgrade to first class on some long-haul flights when no economy seats are available. That's a ticket that could cost about 11,000 pounds. On Norwegian Air, a one-way transatlantic trip goes for as little as 99 pounds.
Before it's here, it's on the Bloomberg Terminal.
LEARN MORE