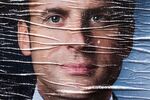 On the evening of May 7, Emmanuel Macron took the stage at a boisterous celebration in the courtyard of the Louvre in Paris. At 39, he'd just become the youngest person to win the French presidency, and with Beethoven's Ode to Joy blaring from loudspeakers, he thanked thousands of supporters for backing him in the hard-fought campaign. A few hours earlier, his far-right, nationalist rival, Marine Le Pen, stood before a more somber—but raucously defiant—crowd at a restaurant on the eastern flank of Paris to concede the race. Then well before midnight, both Macron and Le Pen went off the radar. The election was finally over, and the candidates looked drawn and exhausted after months of interviews, speeches, debates, and rallies.
The next morning, the first order of business for the two camps: more campaigning. On June 11, French voters will return to the polls for legislative elections, followed by a runoff a week later for districts where no candidate wins outright—typically most of them. While the president's party often gains a majority or a strong plurality in the National Assembly, this year things look different. For the first time, France's two main parties were absent from the second round of the presidential election, and they're seeking to use the legislative vote to bounce back. Macron, meanwhile, has never held elected office. He founded his party just over a year ago and has little on-the-ground infrastructure to field candidates or get voters to the polls. "Macron's biggest challenge is to win the battle for Parliament," says Dominique Reynié, a politics professor at Sciences Po university in Paris. "Without a majority, he'd have only limited power."
On the day after the election, Macron's party said it would change its name from En Marche! (On the Move!) to La République en Marche! to reflect that it's no longer a personal vehicle for its leader. Macron, who is scheduled to be sworn in on May 14, has vowed to compete in each of France's 577 constituencies, and the party said it would announce a full slate of names on May 11. Before the second round of the presidential election, polling group OpinionWay S.A.S. published a survey suggesting Macron's party would fall just short of a majority in the assembly, so he'd probably need to form a coalition with either the center-right Republicans or the Socialists. An Ipsos poll on May 8 said 61 percent of voters don't want Macron to win a majority in Parliament, because much of his support in the second round was from people more interested in keeping Le Pen out of office than in endorsing his program. "I don't see a clear majority emerging," says Jérôme Fourquet, head of the opinion department at polling house Ifop SA. "We could be headed toward an ungovernable situation."
Although Le Pen trailed Macron by 30 percentage points, she garnered more than 10 million votes, the National Front's best showing ever. In her concession speech, Le Pen said France had undergone "a recomposition of political life" that had made the National Front the primary opposition party. That may be something of an exaggeration, as it now has just two seats in Parliament, and it's unlikely to see sufficient gains to wield real power: Ipsos projects the party will capture at best a couple dozen seats. What's changed is that despite its racist, anti-Semitic roots, the party is no longer a pariah. "The whole system ganged up on us," says Franck Briffaut, a National Front member and mayor of Villers-Cotterêts, a town of 10,000 about an hour and a half north of Paris. "We got to the second round. That was a victory in itself."
Opponents of the National Front fret that if Macron can't deliver meaningful change, this year's setback may just be a bump in the road to a Le Pen presidency in 2022. That's assuming she doesn't succumb to a challenge within the party. Although French voters rejected her as too extreme, Le Pen wasn't extreme enough for core supporters who have questioned her decision to run an anti-European Union campaign rather than focus on the National Front's traditional themes of immigration and security. While there's no clear challenger today, old-timers have said they want to return to the days when the movement was led by Le Pen's father, Jean-Marie. "Terrorism, unemployment, and Trump—the environment was so favorable, so favorable," says Jean-François Touzé, a former senior National Front official. The result was "a total failure."
Macron has been unabashedly pro-Europe in the face of Le Pen's nationalism and proposals to ditch the euro and return to the franc. With unemployment at 10 percent overall and more than twice that for young people, he understands he must deliver on the economy. To get things moving, Macron has proposed cutting corporate tax rates to the European average of 25 percent, from 33 percent; making it easier to fire workers and cheaper to hire them; loosening collective bargaining rules; and making the social security net and pension system more fair. Le Pen voters "expressed their anger," Macron told the crowd at the Louvre on election night. "I'll do everything in the next five years to ensure there's no reason to vote for extremes."
Several high-profile Republicans and Socialists have expressed interest in running for Macron's party, and the Socialists have said they'd be willing to form a coalition with the new president. The Republicans, by contrast, insist they can win an outright majority, which would allow them to appoint the prime minister and limit Macron's ability to enact his program. Macron, too, says his party can win a majority, and he hasn't said whether he'd accept an alliance with anyone.
At the end of the day, Macron will almost certainly accept a coalition, says Nicolas Lebourg, a researcher in politics at the University of Montpellier. Macron understands that he must push through his program or risk increasing the appeal of Le Pen or another populist, Lebourg says, and he has often hinted that he'd be open to cooperation. "That's the idea behind all his talk about taking the best people and ideas from both the left and the right," Lebourg says. "The French people wouldn't necessarily oppose a government of nonpolitical technocrats."
The bottom line: With only a nascent party organization, Macron will have difficulty putting together a majority in Parliament.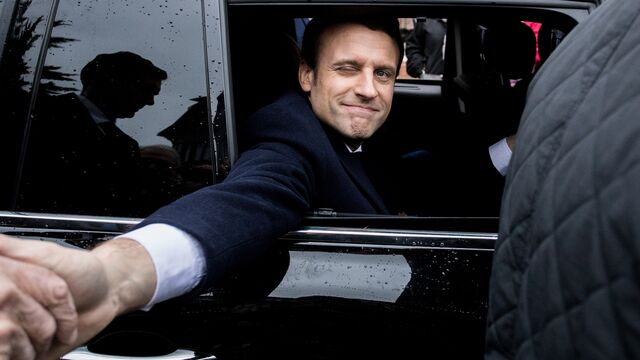 Before it's here, it's on the Bloomberg Terminal.
LEARN MORE