Perrigo Offices Searched by U.S. Agents in Drug Price Probe
By
Investigation into possible collusion among generic drug cos.

Perrigo shares drop 5.1 percent; other drugmakers fall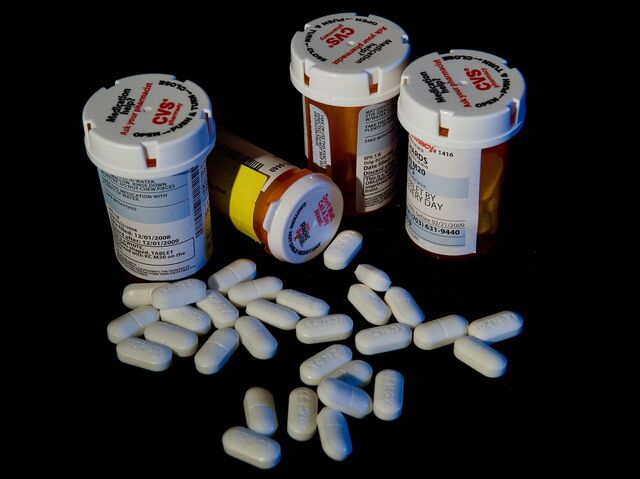 Perrigo Co.'s offices were searched by Department of Justice agents as part of a wide-ranging U.S. investigation into possible price collusion in the generic drugs business.
The shares slumped Wednesday after the drugmaker said the night prior that the Justice Department's Antitrust Division served search warrants at its corporate offices. Other generic drug makers that may be part of the probe fell as well. Perrigo, which is run from Allegan, Michigan, but has a legal address in Dublin, didn't say which offices were searched, or exactly when the search happened.
Drugs made by the company were known to be part of the probe. The government has been looking at the price of skin drugs made by Perrigo and a handful of others, according to a Feb. 28 document filed in court.
"As has been previously disclosed by a number of companies, the Antitrust Division has been looking at industrywide pricing practices," Perrigo said in a statement. The company "is taking this investigation seriously and is cooperating with the appropriate authorities."
The outlines of the wide-ranging U.S. investigation into collusion by makers of generic drugs have appeared in company disclosures and other sources. About a dozen companies have disclosed they've received subpoenas related to drug pricing and are cooperating, including Mylan NV, Endo International Plc, Lannett Co. and Teva Pharmaceutical Industries Ltd.

Perrigo's shares declined 5.1 percent to close at $72.35 in New York. Other generic drugmakers who have been involved in the probe fell as well: Mylan dropped 2.6 percent, Teva's American depositary receipts were down 4.3 percent, and Endo lost 6.5 percent.
Bradley Joseph, a spokesman for Perrigo, declined to comment. Mark Abueg, a Justice Department spokesman, declined to comment. Endo spokeswoman Heather Zoumas Lubeski said the drugmaker had not been in contact with the Justice Department regarding its subpoena since March 2016. Teva spokeswoman Denise Bradley said that the company hadn't been visited by U.S. agents.
"This is going to bring the DOJ generic pricing risk back into focus," Randall Stanicky, an analyst with RBC Capital Markets, said about the Perrigo search. He also suggested the probe could make it harder for Perrigo to divest its generics business, as the company has been urged to do by an activist shareholder.
Industry Pressure
It's also likely put further pressure on generic drugmakers business models, according to David Maris, an analyst with Wells Fargo Securities, including their ability to raise prices.
"The general pricing environment in generics is concerning, and we continue to caution investors that we do not believe things are poised to rebound soon," Maris said. He rates the shares market perform.
Until May of last year, Perrigo was run by CEO Joe Papa, who is now the top executive at Valeant Pharmaceuticals International Inc. While Valeant has faced unrelated scrutiny of its pricing practices, it hasn't been implicated in the generic drugs probe, but the shares fell 4.9 percent to $9.80 after two days of gains. An outside spokeswoman for the drugmaker declined to comment.
Mylan has been searched as well. The company said last year that in September, employees including one member of senior management were subpoenaed in relation to the pricing of several drugs. Search warrants were executed, Mylan said at the time.
Two former executives of drugmaker Heritage Pharmaceuticals Inc. pleaded guilty in January to colluding with other makers to fix prices. Their cooperation with authorities could lead to charges against other executives, people familiar with the investigation have said.
Heritage, which in a separate lawsuit has accused the two executives of stealing tens of millions of dollars over at least seven years, has previously said it's cooperating with the investigation.
— With assistance by David McLaughlin, Jared S Hopkins, Cynthia Koons, and Naomi Kresge
Before it's here, it's on the Bloomberg Terminal.
LEARN MORE