markets
Perrigo Joins Firms With Generic Drugs Under U.S. Glare
By and
Teva, Novartis also make skin drugs being reviewed by DOJ

Prosecutors seek litigation pause to protect criminal inquiry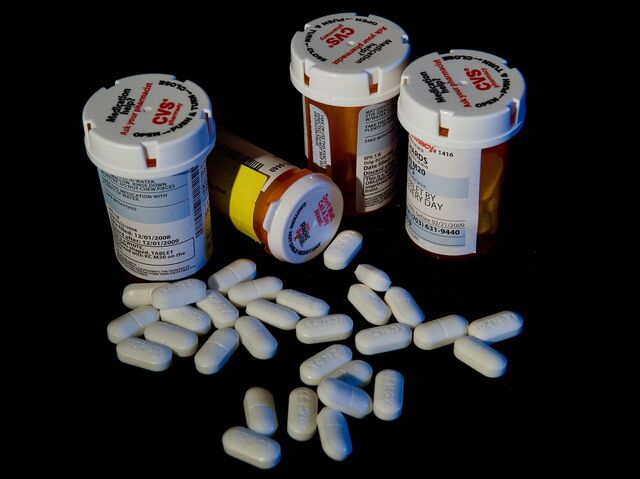 U.S. prosecutors are examining the prices of skin treatments made by Perrigo Co. and a handful of other companies as part of a sweeping criminal investigation into possible collusion in the generic drug business, according to a document filed in court this week.
The Justice Department has been looking for more than two years at the pricing of generic medicines made by about a dozen companies, including a diabetes drug and an antibiotic. In civil suits brought on behalf of customers allegedly overcharged by generic drug companies, prosecutors asked Tuesday to delay the exchange of evidence known as discovery to avoid compromising the government's investigation.
The letter refers to lawsuits about three skin drugs whose manufacturers include Perrigo, Akorn Inc., Taro Pharmaceutical Industries Ltd., Novartis AG's Sandoz unit, Wockhardt Ltd. and Teva Pharmaceutical Industries Ltd. The Justice Department didn't say those companies are targets of the investigation. 
Perrigo's shares fell 3.7 percent to close at $72.76 in New York trading. Taro's U.S. shares fell less than 1 percent, and American depositary receipts of Israel-based Teva declined 0.3 percent.
Pause Discovery
The U.S. letter, filed in federal court in Manhattan, asks a judge to pause discovery against generic-drug manufacturers over claims they fixed prices for fluocinonide, desonide and clobetasol, which treat skin disorders like eczema and psoriasis.
"There are significant overlaps between the companies and drugs that are being investigated criminally and the defendants and drugs identified in plaintiffs' amended complaints," the Justice Department said. "In light of these overlaps, civil discovery could reveal details of the ongoing criminal investigation and delay, or even frustrate, its progress."
Dublin-based Perrigo, which along with the other companies said it will seek to dismiss the civil complaints, declined to comment on any government probe. 
"As you may expect, from time to time, Perrigo receives inquiries for information and documents from a variety of government agencies. We only disclose those inquiries if and when we feel they are material."
Akorn said it didn't get a subpoena and declined further comment, while Wockhardt, which hasn't disclosed a subpoena, didn't respond to a request for comment. The other companies have disclosed they've received subpoenas and are cooperating with authorities.
New Details
The government's letter provides new details about a drug-pricing inquiry whose magnitude has become apparent over time, as more company names emerge and share prices tumble. About a dozen companies have disclosed they've received subpoenas in the matter and are cooperating, including Mylan NV, Endo International Plc, Lannett Co. and Teva.
"We believe our pricing strategy is rational and that current product prices are appropriate," Endo said in an emailed statement. "Overall, there is downward pressure on generic product prices."
Teva declined to comment further and Mylan and Lannett didn't respond to requests for additional comment. 
Two former executives of drugmaker Heritage Pharmaceuticals Inc. pleaded guilty in January to colluding with other makers to fix prices. Their cooperation with authorities could lead to charges against other executives, people familiar with the investigation have said.
Heritage, which in a separate lawsuit has accused the two executives of stealing tens of millions of dollars over at least seven years, has previously said it's cooperating with the investigation. Heritage declined to comment further.
The Justice Department, through a spokesman, declined to comment.
Drugmakers are also contending with a civil lawsuit filed by state attorneys general accusing them of fixing prices for doxycycline hyclate, an antibiotic, and glyburide, an oral diabetes medication. On Wednesday, Connecticut Attorney General George Jepsen said an additional 20 states have joined the case, bringing the total to 40.
— With assistance by Chris Dolmetsch, and David Glovin
(
Updates with closing shares in fourth paragraph.
)
Before it's here, it's on the Bloomberg Terminal.
LEARN MORE