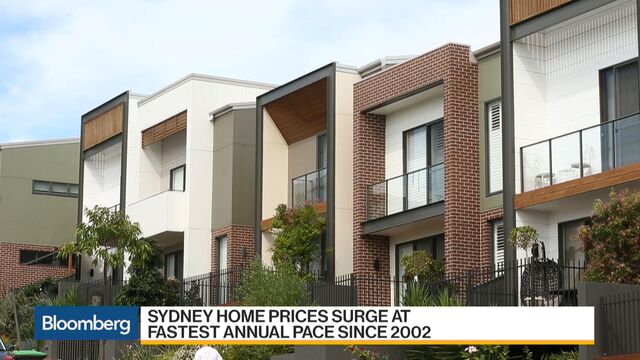 House prices in Australia's biggest cities have been on a tear. In the financial capital, Sydney, they've risen 75 percent over five years, ranking it second only to Hong Kong as the world's least affordable housing market. As in global cities from London to Vancouver, the property boom has increasingly pushed the traditional norm of home-ownership beyond the reach of average earners. Residential property accounts for 40 percent to 60 percent of loans by the major banks, making house prices a matter not just of politics but financial stability.
1. Where's the money coming from?
The "lucky country" notched a 25th consecutive year of economic growth in 2016 after swerving significant fallout from the 2008 global financial meltdown, thanks in part to China's demand for its abundance of minerals. Also, Australia's immigration system has weighted population growth toward skilled working-age migrants who've brought in wealth from offshore. All this at a time when interest rates plummeted to record lows and are forecast to stay there at least through 2017.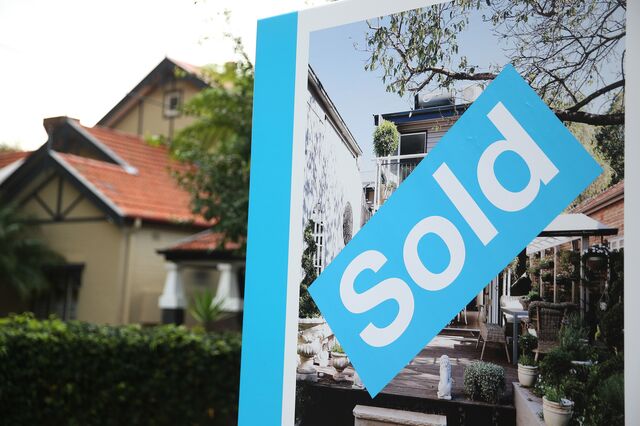 2. And there's all those Chinese investors, right?

Their impact is questionable. While there are no hard statistics, the Australian Treasury concluded that "only a small proportion'' of housing price growth was attributable to foreign demand. 
3. So what's stoking the boom?
On the one hand, the average number of people living in each household has dropped, raising demand for housing. On the other, property's become a more accessible and popular asset class. The proportion of new property finance going to investors stands just below 50 percent, compared with 16 percent in 1991. Baby boomers in search of returns have piled into buy-to-let properties, encouraged by a uniquely Australian tax break known as "negative gearing."

4. What is that?
Negative gearing allows investors to claim a deduction on their overall tax bill for any loss generated by a rental property. There's also a discounted rate of capital gains tax when investors sell. Such breaks mean landlords often can afford for the rent not to cover their mortgage payments.
5. What are regulators doing?
Targeting credit supply. Authorities capped annual growth of lending to investors at 10 percent, threatening banks with higher capital requirements if they breach the limit. Separately, the big banks have all but stopped lending to borrowers dependent on offshore income. They've also reduced the amount of high loan-to-value lending and mortgages requiring less stringent documentation. Some states imposed a tax surcharge on investment purchases by foreigners. New South Wales then doubled the surcharge to 8 percent.
6. How tight is the housing supply?
Developers have ramped up construction after a decade of under-building. Estimates vary, but Australia and New Zealand Banking Group Ltd. pointed to a national shortage of 250,000 homes in 2016 -- with 100,000 of those in New South Wales, the state that includes Sydney. A combination of planning restrictions, high land costs and the absence of infrastructure projects to connect new suburbs with city centers has meant a bias among new developments toward apartments, rather than traditional freestanding family homes.
7. So are prices still going up?
For the first time in 17 months, Australian house prices fell in May, a sign that lending restrictions are taking effect. It's been a two-speed market. Sydney and Melbourne have been red hot, particularly for detached houses. But the mining and resource areas have suffered since the end of the commodity-price boom, with prices in Perth and Queensland flat or falling and mortgages arrears ticking up. In inner-city Melbourne, Brisbane and Adelaide there's been a rush to build high-rise apartments and the central bank has warned repeatedly of the risk of localized oversupply. Such risk has intensified amid a Chinese clampdown on money leaving the country, raising concern that some deals for yet-to-be-built properties might collapse.

8. Doesn't this look like a bubble?
Depends who you ask. Commonwealth Bank of Australia, the biggest lender, says typical housing bubble signs are "not evident." But Citigroup Inc. chief economist Willem Buiter says Australia is experiencing a "spectacular housing bubble."
The Reference Shelf
Before it's here, it's on the Bloomberg Terminal.
LEARN MORE