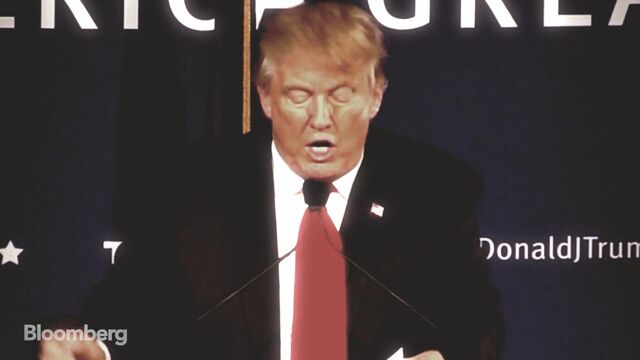 Italy could become yet another European country to test the power of populists by holding a vote this year, joining Germany, France and the Netherlands. Though Italy's next elections aren't due until early 2018, several parties including the anti-establishment Five Star Movement are clamoring for an early contest. The resignation of Matteo Renzi as leader of the ruling Democratic Party (PD) on Feb. 19 added a further layer of instability to the government currently led by Paolo Gentiloni, a PD member and Renzi loyalist. If voted into power, a Five Star government might call a referendum to pull Italy out of the shared euro currency, putting the country's fragile banking system and the European project at risk. The other parties are wrangling over election rules to make it harder for Five Star to get in.
1. How did a court decision make early elections more likely?

Italy's Constitutional Court struck down some of the changes in election law that were made under Renzi, who had sought to increase the power of a party that wins a vote. The court made its ruling "immediately applicable." That means voting for the lower house will again be similar to the proportional system of the Senate. Politicians are divided on how much that answers President Sergio Mattarella's insistence that the two systems should be harmonized before he would agree to call an early election.
Read more: How Italy's Elite Plans to Stop the Populists
2. Who wants early elections?
Renzi, Five Star, and the anti-immigrant Northern League. Renzi resigned as prime minister after voters rejected his call to curtail the powers of the Senate and followed up by quitting as PD leader. While his allies argue that Italians must be given a chance to vote for a new parliament, Renzi's critics have urged him to drop pleas for early elections and pledge support for Gentiloni to remain premier. Five Star has called for immediate elections ever since it spearheaded the defeat of Renzi's referendum on Dec. 4. In opinion surveys, Five Star is virtually tied with the PD.
Read more: What's Next for Italy After Renzi's Resignation
3. Who doesn't want early elections?
A minority of PD dissidents, who are challenging Renzi as PD leader, and several senior figures in the party who see his haste as counter-productive. Also the center-right Forza Italia party of ex-premier Silvio Berlusconi, who wants an even more proportional system for the lower house. Berlusconi is in no hurry for elections, since he's awaiting the result of an appeal to the European Court of Human Rights, seeking to overturn a ban on his running for public office due to a tax-fraud conviction.
4. When will Italy decide on elections?
Parties are awaiting the Constitutional Court's detailed report on its ruling, due by late February. It may urge parliament to harmonize the voting systems for the two houses of parliament. 
5. When might early elections take place?
Renzi had pushed for elections in June or September but made no such call when he resigned as PD leader. Instead, he urged his audience to support Gentiloni, which could delay elections. The timing of new elections could become clearer after the ruling party's congress in April or May, at which Renzi is expected to seek re-election.
6. Could Five Star win power?
That depends partly on whether mainstream parties do reach an agreement on more changes to the electoral system. Opinion polls show that no party would win the 40 percent necessary for an automatic majority in the lower house. Even if Five Star comes out on top, it would be able to take power "only if it strikes a coalition deal with other parties," according to Teneo Intelligence Co-President Wolfango Piccoli. "This is a near-impossible task for Five Star, given its intransigence in dealing with other political forces in order to preserve its 'anti-establishment' identity." Five Star has denied a report in Italian newspaper La Repubblica that it's considering an alliance with parties including the Northern League.
Read more: Why Five Star Is Bane of Italy's Establishment
7. So who will rule Italy next?
Given that no party is likely to reach the 40 percent threshold, the next Italian government will probably be "a coalition government, with an alliance among the PD, the centrist parties and Berlusconi's Forza Italia being the most likely outcome," Lorenzo Codogno, founder of LC Macro Advisers Ltd., wrote in a Jan. 25 report. Worst-case scenario: a hung parliament with an alliance falling short of a majority in the lower house.
The Reference Shelf
Before it's here, it's on the Bloomberg Terminal.
LEARN MORE