U.S. Stocks Fall With Treasuries as Dollar Weakens: Markets Wrap
By and
ECB unconvinced inflation on rise as oil gains contribute

Housing starts rise, jobless claims slip as economy firms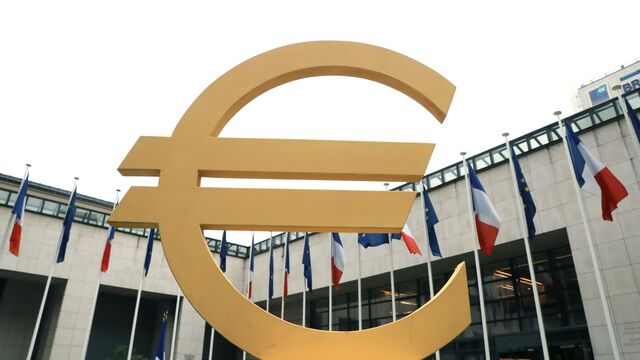 The Dow Jones Industrial Average erased its 2017 gain, Treasuries slumped and the dollar slipped as investors awaited Donald Trump's inauguration for clues on whether his policies will boost growth in the world's largest economy.
The Dow headed for its first five-day slump since the election. Banks slumped as Steven Mnuchin, Trump's Treasury nominee, didn't advocate throwing out tough regulations during his Senate confirmation hearing. The greenback erased gains after he said the dollar was "very, very strong." Treasury yields climbed to the highest level this year. Oil advanced and gold slumped.

The rallies in the dollar and equities faltered a day before Trump is sworn in as the 45th American president, with investors growing increasingly anxious for indications the administration will follow through on pro-growth campaign promises. Mnuchin said passing tax reform is a "major component" of the policy stance. The European Central Bank earlier renewed commitment to stimulus, saying there are no signs that inflation is taking hold.
Equities extended losses amid comments from billionaire investor George Soros, who said the euphoria among stock investors since Trump's victory will end as uncertainty takes over. The S&P 500 has fallen 0.4 percent since mid-December, while the Dow has churned in its tightest range ever over the past month.
The ECB's Mario Draghi said there are "no convincing signs yet of upward trend in underlying inflation" during his first appearance of the year. Accelerating consumer prices have caused alarm in Germany, the region's largest economy, and sparked calls for him to rein in the ECB's bond-buying program. The central bank left its benchmark rate unchanged.
Read our Markets Live blog here.
Here are the main market moves:
The S&P 500 Index fell 0.4 percent to 2,263.669 at 4 p.m. in New York, the lowest in two weeks. Real-estate and utility stocks lost 0.9 percent, while banks shares fell 0.6 percent.
Netflix rose 3.9 percent after reporting its best quarter ever.
Yields on 10-year Treasury notes rose four basis points to 2.47 percent, the highest since Dec. 29.
The rate on similar maturity German bunds climbed two basis points to 0.38 percent.
The euro erased its 0.3 percent advance against the dollar as Draghi began speaking and was little changed at $1.0627.
The Bloomberg Dollar Spot Index ended little changed.
West Texas Intermediate crude added 0.6 percent after a government report showed that crude stockpiles at the biggest U.S. storage hub dropped the most since October.
Gold futures slid 0.7 percent to $1,204.20 an ounce in New York.

The Stoxx Europe 600 Index fell 0.1 percent and the MSCI Emerging Market Index lost 0.3 percent.
— With assistance by Natasha Doff, Cecile Gutscher, Andrew Reierson, and Namitha Jagadeesh
Before it's here, it's on the Bloomberg Terminal.
LEARN MORE