The Good Business Issue
From a woke Wikipedia to reef preservation in the South China Sea, here's our reasonably hopeful end-of-year issue.
Bloomberg News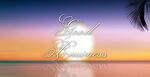 In 2016 there were some profits—and lots and lots of losses. We at Bloomberg Businessweek can't solve Russian hacking or climate change, or, as our president-elect promises to do, "fix" Islamic State. Instead, we offer our reasonably hopeful annual Good Business issue. Here's an heroic scientist who uncovered the reef damage under China's man-made islands; the ranchers and environmentalists who are only semi-reluctantly participating in a form of group therapy to save wolves in Washington state; François-Henri Pinault, the CEO of luxury group Kering, who could be splashing in pools of money, à la Scrooge McDuck, but has instead invested in lofty sustainability goals; and web giant Wikipedia, which wants to become a diversity standard-bearer—and doesn't care if that seems so 2015.
We also give you a chance to try doing good—by playing Good Choices: The Board Game™. Good luck and Happy New Year!
Jamie Dimon on Why He Won't Be Treasury Secretary
The CEO of JPMorgan Chase talks about Detroit's revival and his views on the incoming Trump administration.
Making Good Consumer Choices Is Even Harder Than You Thought
Try to safely navigate cage-free and carbon-neutral in our game.
Those Robot Babies Meant to Scare Teens Out of Having Kids Aren't Working
Two out of three U.S. school districts buy infant simulators, but new research shows the automaton newborns simply don't work.
Is Wikipedia Woke?
The ubiquitous reference site tries to expand its editor ranks beyond the Comic Con set.
The Ethiopian Guide to Famine Prevention
Facing its worst drought in half a century, the country thwarted disaster and created a road map to respond to future climate emergencies.
One Fashion Designer's Quest to End Child Marriage, One Scarf at a Time
Global equality for women and girls is a hard sell, so one designer on a mission found a soft solution.
The Future of Fashion Is Mushroom Leather
The CEO of Kering, François-Henri Pinault, already has billions, is married to Salma Hayek, and controls the most sought-after fashion brands. Now to save planet earth one vendor at a time.
Islands of Mass Destruction
How China killed essential reefs and built military bases on top.
Delicate Dances With Those Who Save Wolves
A compromise between ranchers and conservationists to save wolves in Washington state is a real-life fable with a moral that might just solve America.
Who Got Gifts From Trump's White House Entourage?
Donald's secret Santas each have their own style of giving.
Before it's here, it's on the Bloomberg Terminal.
LEARN MORE