Things Got Ugly When Fitbit Trackers Piled Up in Stores
By
Trimmed forecast dims hopes for strong holiday sales

Asia sales fell 45% amid competition from Xiaomi wearables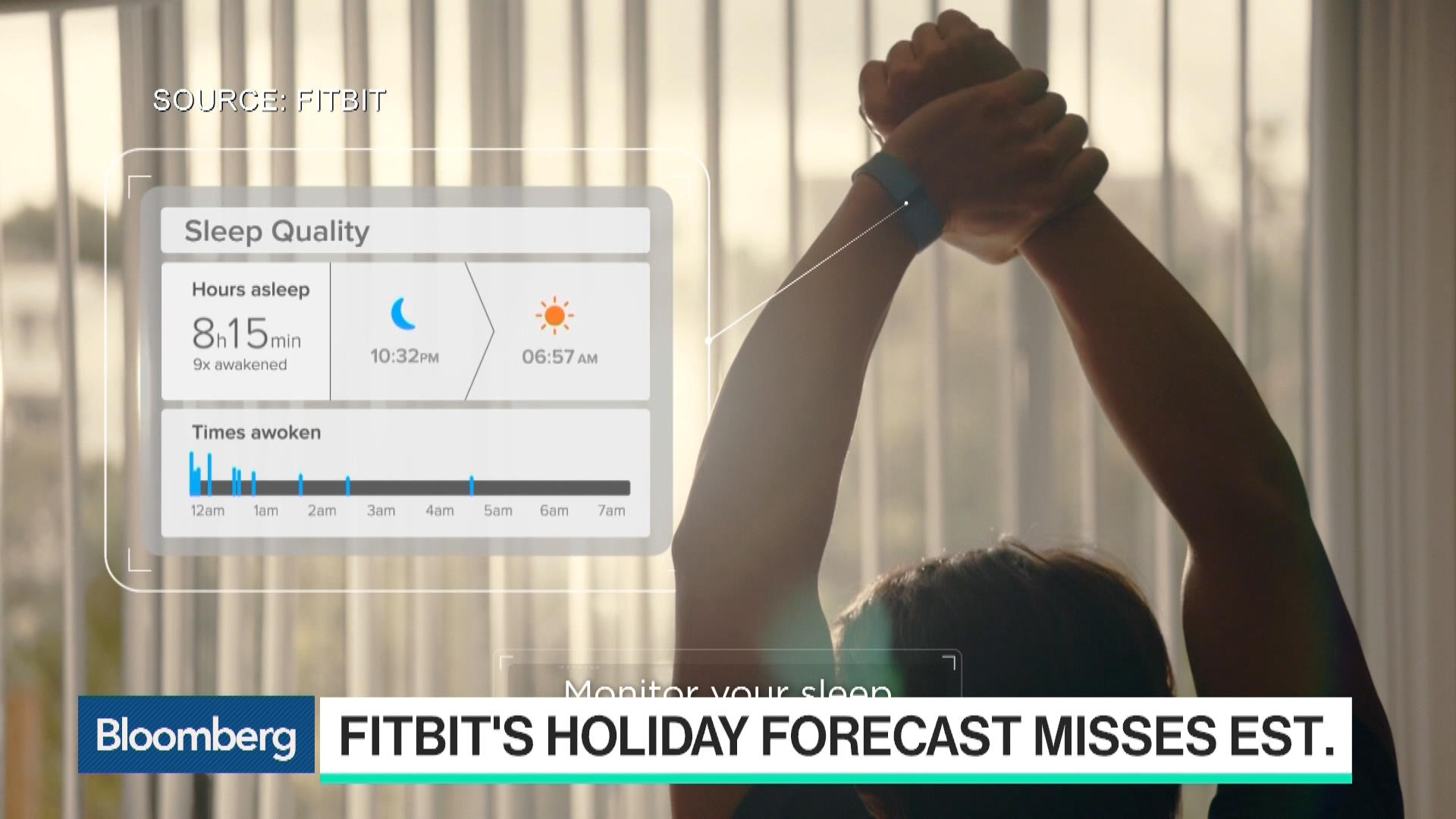 In September, with typical marketing hoopla, Fitbit Inc. rolled out two new gadgets, the Charge 2 and Flex 2. Designed to measure more detailed fitness stats, the trackers were well reviewed and seemed poised to help Fitbit retain leadership of an increasingly competitive market. But within weeks the devices were piling up in stores, according to analyst spot checks.
On Wednesday Fitbit cut its forecast for sales in the crucial holiday season, when companies generate much of their sales. The shares tanked, with at least seven analysts downgrading the company, and some predicting the stock price will fall as low as $8. The rout continued on Thursday, and the shares had plunged 30 percent to $8.98 by 11:09 a.m. in New York.
Fitbit is facing growing competition from Apple Inc. on the high end, China's Xiaomi Corp. on the low end and multiple players in between. Chief Executive Officer James Park has been trying to turn Fitbit into a digital health company that relies less on consumers and sells a range of technology to the health-care industry. But that strategy will take years to unfold and in the meantime Park needs to keep selling millions of fitness trackers.
"The biggest issue is that the consumer demand is just not showing up for these things in the holiday like they thought," said Pacific Crest Securities LLC analyst Brad Erickson, who adds that many Fitbit customers he's spoken with have used the trackers only for a few months and then stopped.
Revenue in the current quarter will be as high as $750 million, the company said Wednesday. That compares with an average analyst prediction of $981.3 million. Fitbit forecast fourth-quarter profit excluding certain costs of 14 cents to 18 cents a share, missing average analyst estimates of 17 cents.
Sales in the Asia-Pacific region fell 45 percent, suggesting pressure from cheaper wearables made by Xiaomi and others. Making matters worse, Fitbit is having trouble manufacturing the Flex 2, the company's first wristband that can be worn swimming. Park said the tracker's diminutive size made it difficult to find batteries small enough to fit. The device was so small manufacturing it also required robots, resulting "in a non-optimal initial production process," he said.
"We are starting to see some headwinds," Park said on a conference call Wednesday.
Fitbit remains a market leader in the wearables category for now. The San Francisco-based company had a 25.4 percent share in the second quarter, compared with 14 percent for No. 2 Xiaomi, according to IDC data. How long Fitbit can hang onto the top slot depends in part on how well Apple's Series 2 Watch sells. The latest model, unveiled in September, is water-resistant and has built-in GPS, features that could appeal to people who might otherwise buy Fitbit's higher-end Surge and Blaze trackers.
"Fitbit needs new products and partnerships to re-accelerate growth," Morgan Stanley analyst Jerry Liu wrote in a note. "And management needs to improve execution to gain investor confidence but both will take at least several quarters."
Now investors are waiting to see how another hardware upstart performs. GoPro Inc., maker of tiny cameras and a recently launched drone, reports results after the markets close. Its shares had already fallen 5.6 percent by 11:09 a.m. in New York.
Before it's here, it's on the Bloomberg Terminal.
LEARN MORE