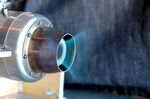 Innovator: John Bossard
Age: 53
Founder and president of BSRD, an aerospace engineering consulting firm in Huntsville, Ala.
Form and function
By combining traditionally separate parts of a liquid-fuel rocket engine into one rotating structure, the so-called turborocket is lighter than comparable engines, its inventor says—and it's cheaper to build.
Origin
In 2011, Bossard, a mechanical engineering Ph.D., began working on rotating-rocket propulsion while investigating 1950s U.S. Army research.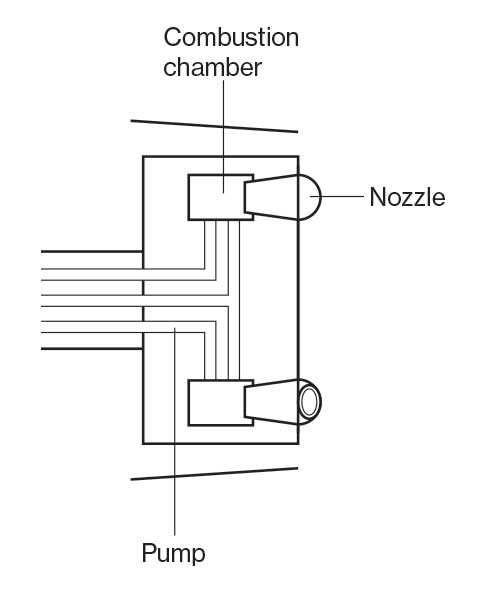 1. Ignition
The turborocket combines the functions of a combustion chamber, a nozzle, and pumps into a single cylinder that takes in and ignites liquid propellants to generate thrust.

2. Thrust
As exhaust gases escape from the angled nozzles, they spin the rocket. That force pumps propellants into the combustion chamber, boosting the escaping gases' velocity and increasing thrust by 50 percent. 
Early Tests
BSRD began testing a fist-size prototype turborocket motor in 2013.
Clients
BSRD subcontracts on projects for NASA and the Department of Defense.
Funding
So far, Bossard has single-handedly supported the company with about $1 million of his own money.
Next Steps
Jeff Greason, co-founder of Xcor Aerospace, says the rotating-rocket technology could well prove useful, as long as BSRD can keep the engine's size comparable to conventional models. Bossard says he can do so with further development, which he expects to cost $2.5 million, and he's keeping interested Air Force researchers briefed on his progress.
Before it's here, it's on the Bloomberg Terminal.
LEARN MORE