New Batch of Clinton E-Mails Comes Due Amid Pile of Lawsuits
Thirty cases. Sinking poll numbers. A former Clinton White House adviser asks: Did Hillary learn the wrong lessons from Bill's presidency?
By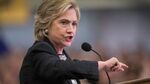 Hillary Clinton has met the enemy and it is her.
While the former secretary of state, senator, and first lady has long maintained she and her husband were the targets of a vast right-wing conspiracy intent on politically ruining them, her use of a personal e-mail account to conduct government business handed her critics a potent new weapon to inflict unrelenting torment.
And they have.
In Congressional committee hearings and in court, Clinton's critics and journalists have pursued State Department records documenting:
the Democratic presidential candidate's response to the September 2012 attack on the U.S. diplomatic compound in Benghazi, Libya;
aide Huma Abedin's employment with the government, an outside consulting firm, and the Clinton Foundation;
potential conflicts of interest that arose from Clinton's role as a public official and her husband's leadership of the global foundation currying favor—and money—from some of the same foreign leaders with whom she dealt; and
in one request, correspondence between her and/or Abedin with Naglaa Mahmoud, wife of deposed Egyptian leader Mohamed Mursi.
In fact, State Department lawyers this month told a Washington federal court they're facing at least 30 Freedom of Information Act (FOIA) lawsuits from individuals and groups demanding agency records from Clinton's tenure there, some of which predate the March revelation of Clinton's private server.
"This has been a huge distraction," political strategist David Gergen, a onetime Clinton White House adviser, said in a phone interview. "The longer this goes on, the greater a distraction this turns out to be."
Clinton's lead for the Democratic nomination is shrinking in some polls as Senator Bernie Sanders gains ground and Vice President Joe Biden edges closer to a decision about whether to run.
Gergen, who also served under Republican presidents including Ronald Reagan, Gerald Ford, and Richard Nixon, said even if Clinton didn't appreciate the political risk of opting to use a private account, others should have recognized the danger.
"This was a massive failure at the staff level in not warning her off this. It's cost her, and cost her in this campaign," he said. "One of the big questions is, did she learn the wrong lessons from the Clinton presidency?"
The Clinton campaign didn't immediately comment on the pursuit of records from State and her server, nor on the questions surrounding Abedin's work and Clinton's relationship to the foundation. While she's apologized for departing from protocol, Clinton has struggled to account for all of her message traffic as well as her decision.
"It is like a drip, drip, drip," she said during a Sept. 27 appearance on NBC's Meet the Press, explaining she has little control over the controversy. "I can't predict what Republicans will come up with, what charges and claims they might make. I have no control over that."
Sprawling Cases
To be sure, congressional Republicans including South Carolina Representative Trey Gowdy are investigating Clinton's use of a personal e-mail account in connection with an ongoing probe of the Benghazi attack that killed four Americans, including Ambassador Chris Stevens. But they're not the only ones doing so.
Judicial Watch, a conservative Washington watchdog group, filed 16 of the 30 cases. Citizens United, the free-speech group that won a landmark campaign-finance case at the Supreme Court in 2010, filed four others. FreedomWatch, a group set up by Judicial Watch founder Larry Klayman, has one suit pending. Others were filed by the Associated Press and, perhaps most significantly, by Vice News reporter Jason Leopold, who's represented by an attorney who has worked for Occupy Wall Street protesters and a co-counsel who served in Clinton's State Department and identifies as a Democrat.
It was the Washington federal court judge in Leopold's case who compelled Clinton to turn over some 30,000 work-related e-mails stored on her server on a rolling basis, by the end of January. Some were released on Wednesday.
The messages weren't the original target of the reporter's broad-based search, which the former State lawyer, Ryan James, said was intended to get a sense of the candidate's policy priorities and objectives. Their dragnet document demand was written to seek every record, in anticipation of having to scale it down in negotiation with the government.
"When the news broke about her using private e-mail, we said we wanted all the e-mail," James said. "Obviously we didn't know what would come up."
James is politically agnostic about the effect of his efforts on Leopold's behalf.
"I personally don't want to see a Republican in the White House," he said by phone, adding, "My objective is to do my legal duty for my client."
'Extraordinary Chutzpah'
Judicial Watch President Tom Fitton said Clinton's e-mail situation is "actually worse than Nixon." 
Government lawyers have asked the Washington court to appoint one judge to oversee document production in the FOIA cases now spread before more than a dozen judges. Fitton derided that request as "extraordinary chutzpah," a logjam caused by a foot-dragging response to document demands.
"They stalled and delayed and obstructed for years," he said. "Now they're complaining about it."
Funded by more than 350,000 "active" supporters, Judicial Watch has an annual budget of about $30 million, Fitton said. Some of that money comes from the Pittsburgh-based Scaife Foundations; he declined to say how much money flows from that source or identify any others.
Until his death last year, those foundations were controlled by conservative billionaire Richard Mellon Scaife, who funded probes into alleged wrongdoing by Bill Clinton during his presidency.
David Bossie served as lead House investigator during that era. Two decades later, he is still on the case as president of Citizens United. Two years ago, his group had $12.6 million in expenditures, spokesman Bryan Lanza said.
"We're just looking for answers," Bossie said outside the E. Barrett Prettyman U.S. courthouse in Washington after a Sept. 22 appearance where his organization convinced a judge to order the department to speed up its document processing. The Clintons, he said, have "been doing this for 20 years."
CORRECTION: An earlier version of this story incorrectly quoted Ryan James.