How Do You Make Donald Trump Shut Up? Talk Policy
During the CNN debate, the world saw a different side of the Donald.
By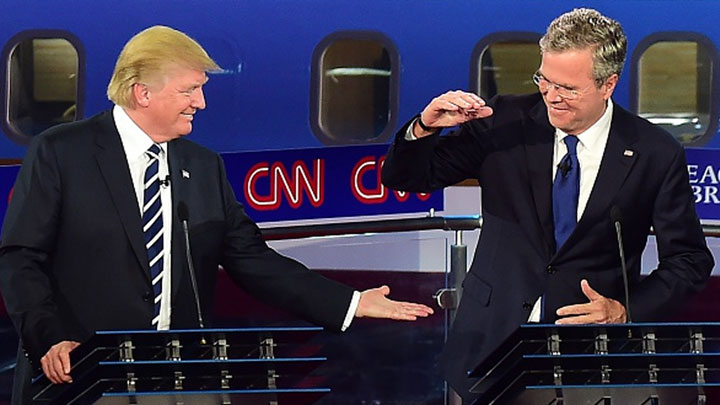 The broad and beleaguered field of Republican presidential candidates, all but ignored during the raucous Summer of Trump, finally found a way to silence the GOP front-runner: they talked about policy. Wednesday's CNN debate at the Ronald Reagan presidential library began with all the bluster and histrionics we've come to expect from Donald Trump. He sucker-punched Rand Paul right out of the gate. He bickered with Jeb Bush. He mugged, squinted, and brooded. And then he did something no one anticipated. He fell silent.