How the Original Insult War With Donald Trump Was Waged
Back in the eighties, Spy magazine went relentlessly negative on the current Republican front-runner. Could Jeb learn a few tricks from their playbook?
By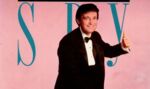 It's been the question of the summer (especially for Jeb Bush): How do you get under Donald Trump's skin, force him off his game? How do you go negative on a candidate who seems impervious to argument or insult, for whom the word "gaffe" has no meaning? One possible model for waging total war on the current GOP front-runner can be found in the archives of Spy magazine (available on Google Books), founded in 1987 by Kurt Andersen and Vanity Fair editor Graydon Carter, along with executive editor Susan Morrison, now articles editor at The New Yorker, to satirize the excesses of 1980s culture. "There were a lot of fantastic targets in the mid-eighties, all those newly rich Wall Street characters," Morrison remembers, "but none of them were as bombastic or cartoonish as Donald Trump."
Especially in its first few years, Trump was a constant target, assaulted with a barrage of insults and sobriquets—the most popular being "short-fingered-vulgarian."

The Donald J. Trump Insult Index
Other miscellaneous insulting mentions
1. In the November 1987 issue, in an article about the following year's presidential election:
"Please, God, let him run. If Donald Trump runs for president, God, we promise we will never make fun of the pope again. Or Pat Robertson. Well, the pope, anyway."

2. The April 1988 issue featured a fake ad for Trump's book Trump: The Art of the Deal, written by "short-fingered vulgarian Donald J. Trump with former journalist Tony Schwartz" and on its:
 "12th Printing! Over 700,000 Copies!* … *Thousands of them bought by the 'author'!"

3. In the April 1990 issue, the magazine launched a "Nationwide Search for the New Mrs. Donald Trump," under the headline:
"White Whine, Walking on the Beach, Stacked Blonds Who Know How to Keep Their Mouths Shut …"

4. In the February 1991 issue, Spy printed a "Donald Trump Sign-Language Translation Guide" with the following gestures:
'airplane,' 'braggart,' 'decorator,' 'grab,' 'I,' 'magician,' 'milk,' 'want' and 'worthless'


He also consistently topped their rankings
Trump was frequently given pride of place in Spy's worst-in-New York and worst-in-America rankings, chief among them the so-called Spy 100 list—"The Most Annoying, Alarming and Appalling People, Places and Things"—not to mention in richly reported pieces about, for instance, his then-wife Ivana, and the state of his finances.

Exactly how did he qualify?
There were some "mitigating factors," however
Did all this scathing attention bother him? It seemed to. He told Liz Smith in 1998 that Spy "won't even be around in a year." Every issue from December 1988 through October 1989, the magazine re-published that snippet as a countdown to its own demise. The magazine ultimately survived nearly nine more years. "Unlike a lot of people that we wrote about, who would say, 'Oh, I never read that rag,' Trump read it, and he engaged," former Spy editor Susan Morrison says. "He made it like a volleying sport. It was so fun to poke at him. It was like bear-baiting because he would respond and write us letters and call us losers. He was the gift that kept on giving." (Despite threats of litigation, Trump never sued the magazine, according to Morrison.) 
And although more than 20 years have passed since the heyday of the Spy-Trump war of words, the evidence suggests that Trump still hasn't completely forgotten his adversary. On Jan. 14 of this year, one week after the deadly attacks on the Paris offices of satirical newspaper Charlie Hebdo and nearly 17 years after Spy published its last issue, Trump tweeted that Charlie Hebdo "reminds me of the 'satirical' rag magazine Spy that was very dishonest and nasty and went bankrupt."

Donald Trump: Fodder for no fewer than 18 Spy lists