politics
As Rumors Fly About His Future, Joe Biden Hits the Road
The vice president heads out on the campaign trail—but not on his own behalf.
By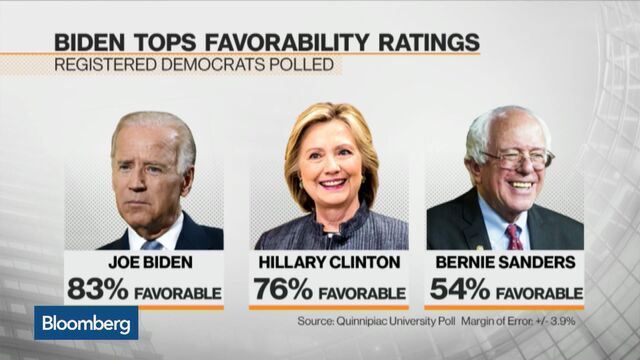 Vice President Joe Biden today embarked on a series of public and private stops from the Southeast to the Rust Belt between now and Labor Day that may provide him key feedback on how much appetite exists in the Democratic Party for him to challenge Hillary Clinton for the nomination.
In his first political road trips since speculation heated up that he will run for president, Biden will be promoting President Barack Obama's policies and raising money for other Democrats. People familiar with his schedule said he isn't setting up separate donor meetings related to his own possible run. Still, the vice president's itinerary will connect him with hundreds, perhaps even thousands, of players whose reactions to him may shape whether he decides to get into the race. In coming days, Biden will be in front of Jewish activists, Florida donors, young voters and organized labor—all key Democratic constituencies.
"There are a lot of people who want to hear what the vice president says," said Andrew Weinstein, a Jewish community leader and major Democratic fundraiser from South Florida who plans to attend a Thursday gathering at a Jewish community center in Davie, where Biden will discuss the Iran nuclear deal. "Certainly there's national interest in the fact the vice president is traveling to arguably the most significant swing state in the country during the period where he's deciding what he wants to do but I think that's primarily coincidence and not by design."
In his highest-profile public appearances since he stepped up behind-the-scenes outreach last month to potential backers of a presidential campaign, Biden traveled Wednesday to South Florida, where he championed the merits of community college job training partnerships with U.S. employers; plans to raise money for Democratic candidates running for U.S. Senate; and promote a multi-nation Iran nuclear deal negotiated by the administration ahead of Congress' votes in mid-September.
On Thursday evening, Biden will travel to Atlanta to speak  and take questions at Ahavath Achim Synagogue on the topic of "Challenges Facing the U.S. and the World in the 21st Century." Next Monday, Biden is scheduled to travel to Pittsburgh to participate in one of the nation's largest Labor Day gatherings, which AFL-CIO President Richard Trumka also is to attend.
Also on Bloomberg Politics: What Hillary Clinton Needs to Do to Win Labor
Later next week, Biden will host an event in Washington to celebrate Rosh Hashanah, the Jewish New Year. He'll help inaugurate the CBS' Late Show with Stephen Colbert, with an appearance on Sept. 10 during the show's first week.
During his first stop Wednesday, at Miami Dade College, Biden delivered an address on the virtues of supporting education that could easily be shaped into a stump speech, talking about the tax benefits for the ``very wealthy'' that could be ended to pay for free schooling
 ``Forget what's fair,'' he said, but look instead at ``what is in the best interests of the United States.''
Biden, 72, has run twice before for president, and now must decide whether he and his family are emotionally prepared for a presidential campaign after his son Beau's death from brain cancer in May, and whether the financial and organizational backing at this late stage exists for a challenge to Clinton. A Bloomberg Politics/Des Moines Register Iowa Poll released Saturday found that without being a declared candidate, Biden is the first choice for president among 14 percent of likely Democratic caucus-goers in Iowa, up from 8 percent in May, while Clinton has slipped to 37 percent, and Senator Bernie Sanders of Vermont has climbed to 30 percent. Biden also had the highest favorable ratings of the three, at 79 percent.
Also on Bloomberg Politics: Awaiting Hillary Clinton on 'Parks and Rec,' the Lovable Joe Biden
Biden gave a nod to the sudden and intense interest in his every move. Before speaking he popped into a biotechnology lab on the community college campus where students showed him the vials that were part of their experiments.
 ``I'm going to watch,'' Biden told them. ``I can see the press headline: Biden Screws Up Experiment.'' 
Stuart Eizenstat, the State Department's Special Adviser on Holocaust Issues and a former U.S. Ambassador to the European Union, founded the annual lecture series that Biden will deliver at the Atlanta synagogue on Thursday. Clinton delivered the same lecture a decade ago. He said in a telephone interview that he had extended the invitation for Biden to speak last December at a White House Hannukah event and that it was not connected to Biden's possible run. Eizenstat, who backed Clinton's presidential bid in 2008, also co-sponsored a fundraising event for her earlier this year before the speculation about a Biden run heated up. He has advised her campaign team on Mideast, Iran and trade policy.
At the same time, Eizenstat said he has been friends with Biden since they met in 1976 and he joined his 1988 campaign. He called Biden ``the most genuine politician I've ever met. I think he's a great man. He was a great senator. He's been a great vice president.
"He's a beloved figure in the Jewish community, as is Hillary," Eizenstat said. "I don't know what Joe's decision will be. We'll just have to see."
Before it's here, it's on the Bloomberg Terminal.
LEARN MORE