Donation to Pro-Bush Super-PAC Tied to Florida Homebuilder
LLCs can be used to hide the identities of campaign donors.
By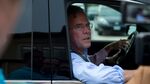 An obscure company that contributed to the super-PAC backing Jeb Bush's presidential campaign has ties to the chief operating officer of the nation's second largest homebuilder, public records show.
Jonathan Jaffe, the COO of Lennar Corp., has shared a Laguna Beach, Ca. address with Tierranueva LLC. In April, the company made a $25,000 donation to Right to Rise USA, Bush's super-PAC. 
Tierranueva also bought a home owned by Jaffe's father, Laurence Jaffe, in 2012, and sold it a few years later, according to Miami-Dade property records. Reached by phone on Monday, Laurence Jaffe said he didn't have any additional information about the company's owners.
"I'm glad you're looking into this," Jaffe said. "The more information voters have, the better."
Jonathan Jaffe personally has donated $2,700 to Bush's presidential campaign and $5,000 to a political action committee that Bush was running before he announced his White House bid. A search for records on Lexis/Nexis lists Jaffe's Laguna Beach home as an address for Tierranueva. He didn't respond to phone calls and e-mails seeking comment about Tierranueva.
Right to Rise USA is one of several super-PACs that are supplementing presidential campaigns this year. The groups can't coordinate with the presidential campaigns, and can accept unlimited donations from individuals and corporations.
Since a 2010 court decision paved the way for unlimited corporate contributions to independent political groups, little-known LLCs have poured millions of dollars into elections. Some of these companies don't publicly disclose their ownership, and can be used to help wealthy individuals hide donations. 
Tierranueva was incorporated in Florida in 2011 by Vivian Rivero, a paralegal at the Miami corporate law firm Bilzin Sumberg Baena Price & Axelrod. Bloomberg obtained documents last week showing Rivero also filed the paperwork to incorporate Tread Standard LLC, another opaque company that donated $150,000 to Right to Rise.