pursuits
Don't Call Harold Varner the Next Tiger Woods
The PGA would love for Harold Varner III to be its next big star
By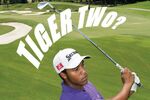 "No knocks on golf, but it's very boring," says Harold Varner III. He's sitting in the clubhouse of Nicklaus Golf Club at LionsGate in Overland Park, Kan., south of Kansas City. Framed prints of golfers in jaunty pantaloons hang on the walls. A smooth jazz saxophone pipes through the speakers. Varner isn't talking about playing golf, which he does for a living, but about watching it and also its stuffy, clubby culture. He thinks the PGA Tour is impenetrable for casual fans: "They don't set it up for people who just don't give a s-‍-‍- about golf," he says. He speaks of going to a Nascar race with his dad and enjoying it without knowing anything about the sport. "Why can't we set the PGA up for someone who wants to have fun?"
Since he graduated from East Carolina University in Greenville, N.C., two years ago, Varner, who just turned 24, has been trying to earn a spot on the PGA Tour. He's in Kansas for the Midwest Classic, a stop on the Web.com Tour, which is a step below the PGA Tour and the only way onto it for most pros. Of the 156 players in the field at the tournament, Varner stands out for his long drives. At 5 foot 9 he generates a compact, powerful swing and ranks third on the tour with an average drive distance of more than 315 yards. "I hit it really far, really far," he says, matter-of-factly.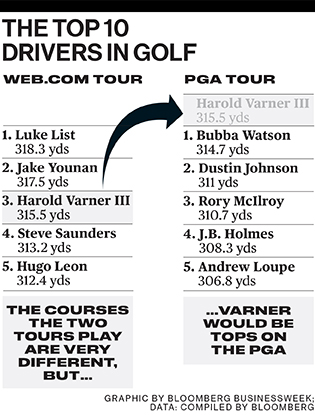 He's also the only African American at the Midwest. "I don't dwell on it," he says with a slight North Carolina drawl. "It never affects me, because everyone treats me pretty well." The line of questioning mildly annoys him. "I don't understand why people still think along those terms, like, 'Man, he's the only black kid out here,' " he says. "Why can I not just be a kid?"
The PGA has plenty of 24-year-olds. What it needs is another Tiger Woods. Golf is in the midst of a major decline in the U.S., with the number of players and courses falling alongside equipment sales and TV ratings. Last year alone, golf lost more than a million players in the U.S., according to Pellucid, a consulting company that tracks the industry. At its peak in 2002, the game had almost 30 million players. Now there are 23 million. For eight years running, according to the National Golf Foundation, more courses have closed than have opened.
Young golfers are not replacing the old. For a typical Sunday broadcast on CBS, according to Nielsen data from Horizon Media, PGA tournaments draw an audience with a median age over 65. And according to Pellucid's consumer data, whites play golf almost five times as often as blacks and Latinos—1.8 rounds per capita per year vs. 0.4 rounds. Jim Koppenhaver, the company's president, points to the sport's steep costs and the lack of a farm system in minority communities as the largest roadblocks. Woods, he says, brought out new viewers but not that many new players.
Varner isn't a Woods-level prodigy, but his youth, long game, and easygoing personality give him the potential to become a golf celebrity and attract a new demographic to the sport. For now, he's just another guy trying to make the cut week after week in the PGA's version of the minor leagues. He has one sponsor, the ball and club maker Srixon, which pays him about $30,000 per year, and Southern Tide, an apparel company in South Carolina, provides him with shirts, pants, and belts. He arrived in Kansas on Monday, flying alone from Jacksonville Beach, Fla., where he lives with a housemate between tournaments. He's staying for the week in a rented house with three other players and two caddies at $150 per head. He pays for his own flight and car rental, though the tour subsidizes the insurance fee for car drivers younger than 25. "That's huge," he says.
Varner also covers his caddie's pay of about $900 for the week. His costs for the tournament come to about $2,000. He can break even if he makes the cut on Friday, after the first two rounds, when the field is narrowed to about 70. At the Midwest Classic, the winner pockets $108,000 of the $600,000 purse. Varner has yet to win any of his 15 tournaments so far this year, but his $117,547 in prizes puts him 28th on the money list, well within reach of qualifying for the PGA Tour, where the average purse is $6.6 million. "I, 100 percent, will be playing on the tour next year," he says. "There's no reason for me not to be."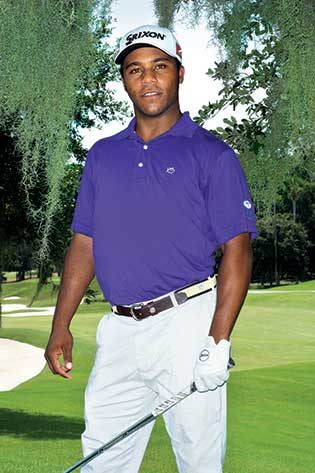 To get one of the 50 new tour cards the PGA hands out every year, players have to come through the Web.com Tour. At the end of August, the top 25 players on its money list get cards. Varner sits on the cusp. He can also get a card in September by finishing in the top 25 of a four-week playoff between the top 75 players on the Web.com Tour and the bottom 75 on the PGA Tour. "He's in a very good spot," says Web.com Tour President Bill Calfee.
Varner has been playing golf since he was a toddler. He got his first set of clubs (Fisher-Price) at age 2. Born in Akron, he moved with his family to Gastonia, N.C., near Charlotte, when he was 6. His mother is a nurse; his father, a Cadillac salesman. As a child, Varner played to be near his dad, a regular golfer, and to pass the summers. At the municipal course in Gastonia, he could golf as much as he wanted from June through August for $100. "I'm going to buy a muni course when I make it," he says now, "where a dad can bring his son and let him play."
During high school, he took a job at the local country club washing carts, cleaning bags, and fetching balls. There he met Bruce Sudderth, a teaching pro at the club, who showed him the fundamentals of the sport. Sudderth is still his swing coach today. By his junior year at East Carolina, Varner started to believe he could play for a living. As a senior, he won Conference USA golfer of the year. He turned pro the following summer.
Varner has already tasted top competition three times. Last summer he played well enough in preliminaries to get into the U.S. Open at Merion Golf Club in Pennsylvania. He didn't make the weekend cut. "That course demands a lot," he says. "I wasn't prepared." In February, he got a sponsor's exemption to play in the Northern Trust Open in Southern California, an event that reserves one spot for a top minority golfer.
Varner tied for 70th at the tournament, nothing spectacular, but a confirmation that he belonged. In May he got an exemption to play at the Wells Fargo Championship in Charlotte, near his childhood home. He failed to make the cut, but later that month almost became the first African American to win a Web.com event with a second-place finish in Raleigh, N.C. "Stuff like that, you can build on," he says. "I don't know what the word is, but there's just some type of mojo that you get."
That afternoon in Kansas, Varner's playing in the Wednesday Pro-Am. His amateur companions for the day are Bruce, Bob, David, and Tony, four middle-age men enjoying their reward for contributions to the event. Varner sends his first tee shot of the day rocketing into the cloudless sky. "It'll come down eventually," says his caddie, Mike Mollet, a 20-year veteran who started working for Varner in the winter. About 330 yards later, the ball lands in the fairway. "He got drug-tested two weeks ago," Mollet says, acting as hype-man for the day. "He's clean."
Over the weekend, Varner finishes 17th, winning $8,400. He'd hoped to place higher. But today, within the magical confines of the Pro-Am—coolers full of beer at every tee and women passing out snacks every few holes—he's on his game. At the ninth tee, David, who flips houses in Colorado, boasts about his handyman skills. "I can fix any toilet," he says. "I can plumb a sink." Varner calls this, without irony, the coolest thing he has ever heard, and then rips his tee shot 350 yards down the middle. "Nice ball," says Tony, whose Cadillac dealership sponsors the tournament. Varner smiles, flexes his right biceps, and gives it a kiss.
Before it's here, it's on the Bloomberg Terminal.
LEARN MORE