P&G Wages a Patent War Over White Teeth
The company shows no mercy in its defense of Crest Whitestrips
By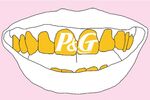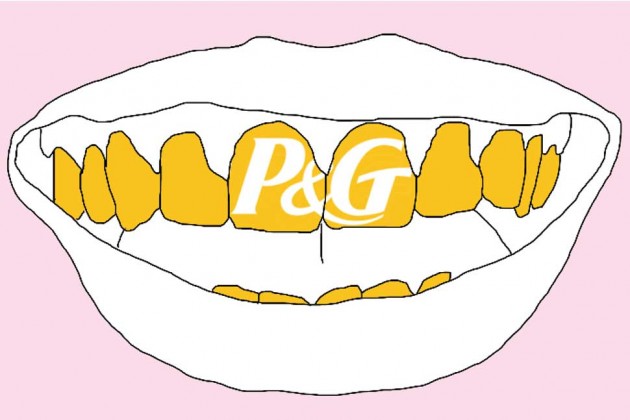 Target used to sell its own brand of teeth whitener for $15 less than Crest 3D White Whitestrips, the market leader, which cost about $40 a box. Then came a phone call from Procter & Gamble. A lawyer for the company informed Target that P&G was suing Clio USA, the manufacturer of the private-label product, and two distributors for infringing patents on the strip of material used to apply whitener to teeth, says P&G General Counsel David Weirich. Target pulled the product from store shelves on April 20, according to Clio Vice President Peter Cho.
P&G, the world's largest consumer-products company, spends about $2 billion a year on research and development and has never been shy about defending its more than 40,000 patents. It waged a seven-year "diaper war" in the 1980s to protect Pampers and Luvs against incursions by Kimberly-Clark, sued Coca-Cola in 2004 over the rights to calcium-enriched orange juice, and battled with Kraft in 2008 over the design of a plastic container for coffee.
Whitestrips, first sold in 2000, were "the largest product introduction in the history of Procter & Gamble," the lead inventor, Paul Sagel, told a federal judge during a November hearing on the Clio case. Advertising Age put Whitestrips on a list of best products of the decade, alongside the Apple iPod music player.
In the 1980s, people who pined for whiter teeth endured hours in a dentist's chair undergoing a painful procedure that cost $600 or more. Later, they were able to bleach their teeth at home overnight, using custom-made molds supplied by their dentists. Crest Whitestrips use a hydrogen peroxide-coated film that molds itself to the teeth and can be removed in as little as an hour.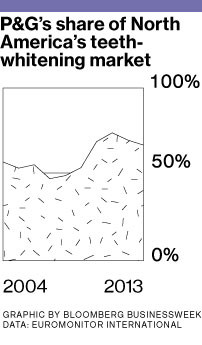 Whitestrips now command 67 percent of the $386.6 million teeth-whitening market in North America, according to Euromonitor International. That's in part because P&G has aggressively enforced its patents on the product. Johnson & Johnson discontinued its Listerine Whitening Quick Dissolving Strips as part of a 2008 settlement with P&G. Be Well Marketing, which made store-brand strips for Walgreen, exited the market under the terms of a 2012 settlement. Another case is pending against Cao Group, which supplies a product called Sheer White to dentists' offices. Cao is challenging P&G's patent infringement allegations and said in a statement that its teeth-whitening film is the result of its own research.
As for Clio, losing Target—its biggest customer—has been difficult. The five-year-old company has only about $3 million in annual sales. "They were satisfied with our product," says Cho, who maintains P&G pushed Target's management to discontinue it. Evan Miller, a spokesman for Target, says the retailer has no comment.
Cho says Clio had lawyers research two dozen patents, about half of them owned by P&G, before it launched its whitening strips and found information that could invalidate some of P&G's. The Englewood (N.J.)-based company filed a petition in July 2013 asking the U.S. Patent and Trademark Office to initiate a review of P&G's patents. P&G attempted to get the review halted, but an appeals court ruled on April 24 that it could go forward. Cho says his company has spent more than $1 million in legal bills so far and that settlement talks with P&G have gone nowhere. Both companies have summary judgment motions pending before federal District Judge Timothy Black in Cincinnati. Unless the judge grants either of the requests, a trial is scheduled for August.
P&G is fighting to safeguard what may be a wasting asset. Makers of toothpaste and mouthwash, including P&G, have started adding whiteners to those products. Given the choice between a $40 whitening kit and a $4 tube of toothpaste, consumers choose the latter, says Euromonitor analyst Tim Barrett, who says sales of Whitestrips have peaked. Weirich, the P&G lawyer, is not deterred: "We've spent a lot of money to get these patents," he says. "If we don't enforce them, why have them at all?"
— With assistance by Renee Dudley, and Lauren Coleman-Lochner
BOTTOM LINE -
The bottom line: P&G uses its 40,000 patents to beat back competitors big and small. Makers of teeth whiteners are its current focus.
Before it's here, it's on the Bloomberg Terminal.
LEARN MORE