business
Card Control Security App Goes Beyond Transaction Monitoring
An app lets consumers cancel or reactivate their plastic
By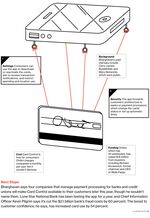 Innovator: Vaduvur Bharghavan  
Age: 44 
Co-founder and chief executive officer of San Jose-based Ondot Systems.
Form and function: A security app for credit and debit cards goes beyond monitoring transactions to let users cancel or reactivate cards and set limits on their use.
Before it's here, it's on the Bloomberg Terminal.
LEARN MORE