pursuits
Wal-Mart's New Goal: Sell All the Beer
By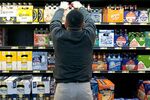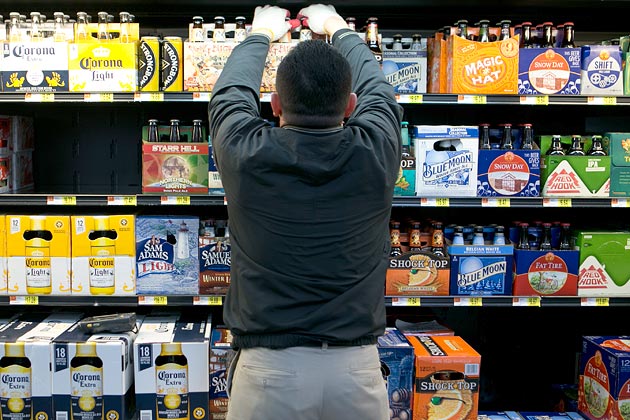 When Wal-Mart began buying a greater number of locally grown fruits and vegetables in 2010, it made sure its efforts got plenty of publicity. But when Walmart decided it wanted to double its alcohol sales by 2016, it didn't exactly issue a press release.
Customers noticed, and those in the alcohol industry—or, as Walmart prefers, the adult beverage business—certainly took note of the change. "They've said they want to be the No. 1 beer seller in the world," Cameron Smith, the president of an executive search firm that works closely with Walmart's supplier network, told Bloomberg News. "They're getting there quick. Everyone in the supplier community is on cloud nine."
So far, Walmart seems pretty pleased with the results, although the company hasn't provided specific sales figures. "Feedback has been very positive" and the relationship with distributors "has been very collaborative," says Deisha Barnett, a Walmart spokeswoman.
Walmart has been selling alcohol since its first supercenters opened in the late 1980s. It hasn't emphasized adult beverages as it's doing now, with more prominent displays and deeper discounts on a wider range of beer brands. The gigantic company is even selling craft brews. "Walmart hasn't been a huge beer player compared to others," says Eric Shepard, executive editor of Beer Marketers Insights. Those others, which include Costco, BJ's, and grocery and convenience-store chains, will now have to compete with the world's largest retailer. The U.S. beer market is worth about $45 billion. "I assume they're hurting everybody when they sell more of anything," says Shepard.
Walmart saw an opportunity to gain market share, according to the company spokeswoman, and Walmart is taking it. One reason it may not have pushed beer before now is a legacy of Sam Walton. The founder wasn't a teetotaler, but he didn't tolerate too much drinking. According to his biography, when some employees got drunk at a Walmart company picnic, Walton banned alcohol at the events.
Now Walmart customers can even find beer for sale in some of the store's garden centers.
Before it's here, it's on the Bloomberg Terminal.
LEARN MORE