Frozen
Anbang Clampdown Deepens Chill for China-to-U.S. Deals
Between the Chinese government on one side and U.S. regulators on the other, takeovers will be tough.
By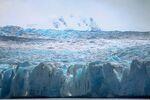 Good luck getting a China-to-U.S. takeover done these days.
The Chinese government said Friday it was seizing temporary control of Anbang Insurance Group Co. and will prosecute its founder, Wu Xiaohui, for alleged fraud. The move puts a formal end to the debt-fueled hijinks that allowed Anbang to load up on U.S. assets such as New York's Waldorf Astoria Hotel and the bulk of Strategic Hotels & Resorts Inc. While China is unlikely to pursue state takeovers of other big dealmaking conglomerates such as Dalian Wanda Group Co. and Fosun International, the Anbang move puts an exclamation point on its growing regulatory scrutiny of outbound deals and heavy debt loads.
The crackdown is colliding with tougher pushback from the U.S. in the name of national security interests. Deals such as Ant Financial's proposed takeover of MoneyGram International Inc. and investment firm Canyon Bridge Capital Partners' attempted buyout of Lattice Semiconductor Corp. have been scrapped amid U.S. regulatory opposition. 
All in, since the start of 2015, $72 billion in takeovers of U.S. companies or real estate assets by Chinese buyers have been terminated or withdrawn. That's more than have been completed. An additional $7 billion of deals are still pending.
Chinese buyers are increasingly looking elsewhere, with Western Europe garnering a greater proportion of activity. Chinese suitors attempted $83 billion in takeovers of U.S. companies and real estate assets in 2016, compared with about $100 billion worth of Western European dealmaking that year. In 2017, the $19.5 billion in offers put up for U.S. targets was less than half the proposed deal volume in Europe. On Friday, Bloomberg News reported that China's Zhejiang Geely Holding Group Co. is acquiring a stake worth almost 7.5 billion euros ($9.2 billion) in Daimler AG to become the largest investor in the German automaker. 
For U.S. acquirers, this means less competition at a time when there is already plenty of it -- and perhaps, some juicy new targets among the marquee properties Chinese acquirers were able to snap up and may now be forced to sell to pay down debt. Strategic bidders are flush with cash thanks to the recently passed U.S. tax legislation, while private equity firms are getting more aggressive about trying to put their piles of dry powder to work. Don't forget Anbang spoiled Marriott International Inc.'s takeover of Starwood Hotels & Resorts Worldwide with a surprise counter-bid. Anbang didn't win the deal, but it did force Marriott to raise its price.
M&A will continue to be strong this year, but the road from China to the U.S. appears to largely be closed for now.  
To contact the editor responsible for this story:
Beth Williams at bewilliams@bloomberg.net
Before it's here, it's on the Bloomberg Terminal.
LEARN MORE