Blue Moon
Pep Guardiola Hasn't Saved English Football Yet
Sky's Premier League viewing figures have increased this season, but the improvement has moderated.
By and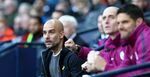 Pep Guardiola's Manchester City has been rampant in the Premier League this year, scoring goals for fun as it's raced to a commanding lead in the table. The exploits of Kevin de Bruyne, Sergio Aguero and co. might help explain a rise in viewership for Sky Plc's televised games, after several seasons of decline or stagnation.
It's certainly cheered up Jeremy Darroch, Sky's CEO, who's said things are going well in the 2017-18 season. And it's true, as a Gadfly analysis of official viewing figures from the Broadcasters' Audience Research Board confirms. The only troubling note is that after some pretty handsome gains at the start of the season, the rise seems to have tailed off on a cumulative basis, while viewing figures are still below where they were two seasons ago:
So while things are certainly looking up on last season, perhaps helped by efforts against pirate streaming of games, it's still too early to declare victory. And this is important as the Premier League prepares to negotiate new TV rights for the U.K., with the hope that web giants like Amazon.com Inc., Google or Netflix Inc. might join the fray and push the price to ever dizzier heights. The recent declines in English football TV viewership, alongside those in the U.S. NFL, have raised questions about whether younger audiences are really interested in marquee sports.
In fairness, TV figures are only part of the picture, as millennials use other means to watch live sports. Sky's mobile app has reported strong increases in match viewers this year, although that has moderated somewhat in recent weeks too on a cumulative basis.
Looking only at games so far between England's Big Six -- the glamour ties involving the Manchester clubs, plus Liverpool, Chelsea, Tottenham Hotspur and Arsenal -- shows a mixed picture. It's hard to make strict season-by-season comparisons here, because different game times are more popular and matches shown on Sky get more viewers than those shown by broadband provider BT Group Plc. Still, it's hard to discern a real upward trend.

As well as being crucial for England's clubs as they try to strike a lucrative new TV deal, the viewing numbers are vital to Sky. Rupert Murdoch's 21st Century Fox Inc. is trying to buy the 61 percent of Sky that it doesn't own already, but the deal's progress hasn't been smooth -- especially after Walt Disney Co, Comcast Corp. and Verizon Communications Inc. emerged as possible buyers of Fox's media assets. With sports broadcasting a central part of Fox's and Sky's appeal, this season's numbers count.
To contact the editor responsible for this story:
Jennifer Ryan at jryan13@bloomberg.net
Before it's here, it's on the Bloomberg Terminal.
LEARN MORE