Burning rubber
Pirelli Looks as Pricey as a Pink-Rimmed Lamborghini Tire
High end of the IPO range is a little racy.
By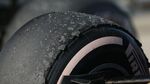 PRADA S.P.A.
-2.00
As of 11:13 PM EDT
Need some fresh tires for your Lamborghini? Perhaps you'd like them to have Barbie-Doll pink stripes around the rims? No problem, Pirelli & C. SpA, whose slicks adorn Formula One race cars, will sell you a set for $6,780, installation not included.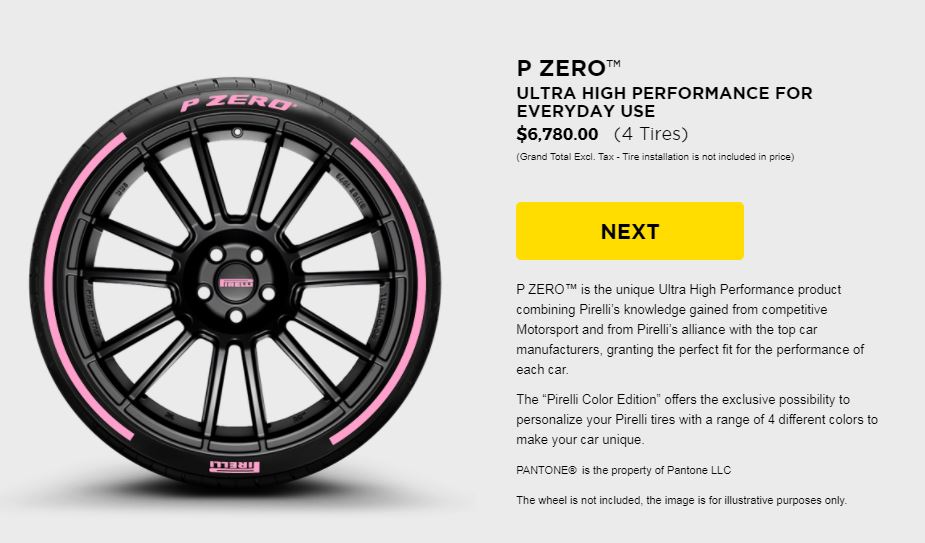 Two years after it was taken private in a transaction involving ChemChina and chief executive Marco Tronchetti Provera, Pirelli is preparing to return to the stock market next month. If they're sensible, the owners won't price the IPO quite as aggressively as those customized tires.
Making tires is surprisingly lucrative; it certainly beats building cars. And unlike some auto parts, tires aren't about to made redundant by the arrival of electric or autonomous vehicles. Fortunately for the industry, flying cars probably won't be common anytime soon.
Pirelli has a strong brand and racing pedigree, plus a plausible growth story. It's focused on the premium end of consumer tires. Increasingly, its wealthy customers are driving sports utility vehicles with ever bigger tires. The company anticipates 9 percent annual revenue growth until the end of the decade. That's more than three times the rate at which the broader consumer tire market will probably grow. 1
On Thursday, Pirelli's owners announced an indicative price range for the IPO that implies an equity value between 6.3 billion euros and 8.3 billion euros. So at the mid-point, Pirelli's equity would be worth about the same as when it de-listed in 2015. That doesn't make it a bargain.
Since 2015, the company has separated its lower margin industrial tires business. That's good for the equity story but it means Pirelli has fewer assets and less revenue -- industrial tires had accounted for about one-fifth of sales. Pirelli is also carrying more net debt, some 4.2 billion euros at the end of June, or almost 4 times Ebitda. It plans to pay that down to less than 2 times by 2020. 
Including debt, Pirelli would be valued at as much as 10.5 times this year's expected Ebitda. 2  That's about double what investors ascribe to most peers and similar to luxury goods company Prada SpA. While fans have on occasion dubbed Pirelli the "Prada of tires", the company's no fashion house (Pirelli calendar aside).  
In valuation terms, the sector star is Finland's Nokian Renkaat Oyj, which trades on more than 11 times estimated Ebitda. But its tire operating margins are far superior to rivals. Two-thirds of its business is related to winter tires. 3
Investors wanting exposure to a pure consumer tire company should be willing to pay a little more than they would for a diverse car parts conglomerate such as Continental AG. You don't get all the lower margin and structurally challenged stuff lumped in too. But like those rosy-hued tires, the extreme end of Pirelli's value aspirations might prove too much for some tastes. 
Michelin expects the passenger cars and light truck tire market to expand 2.5 percent a year until 2020 

I've assumed revenues expand 9 percent in line with the company's long term guidance and that it achieves a 22 percent ebitda margin. 
To contact the editor responsible for this story:
James Boxell at jboxell@bloomberg.net
Before it's here, it's on the Bloomberg Terminal.
LEARN MORE