Succession Is Coming
Game of Thrones, Private Equity Style
Its framework for replacing its aging patriarchs should set an example for other private equity firms.
By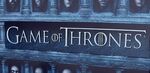 KKR & Co., the firm that helped pioneer leveraged buyouts, has set in motion its long-awaited plans for a changing of the guard. Its closest rivals should quit referencing their own deep benches and follow suit by formalizing their own next generation of leaders.
KKR on Monday named Scott Nuttall and Joe Bae co-presidents and co-chief operating officers in a move that quells any doubts about who will run the New York-based firm when 73-year-old co-CEOs, co-chairmen and cousins Henry Kravis and George Roberts inevitably move on from the firm they founded in 1976. 
While the front-runners to take the reins at KKR's publicly traded rivals such as Blackstone Group LP, Apollo Global Management LLC and Carlyle Group LP have been pinpointed, certainty in the form of new titles would be well-received.
Shareholders in the firms themselves as well as investors in private equity funds -- mostly pension funds, sovereign wealth funds and family offices -- generally relish any clarity regarding succession, if only because it provides a sense of stability and continuity. An added bonus for fund investors is the potential proliferation of new firms led by executives who may be disgruntled by the succession process. For instance, Alex Navab, KKR's head of private equity in the Americas who is leaving after missing out on a coveted new role, could join the flock of senior private equity executives that have leaned on their prior track record to raise capital for new funds. 
So, who are the smart-money picks to succeed the industry's top echelon, now at or past retirement age?
Blackstone: The biggest alternative asset manager by a large margin, the New York firm is currently led by 70-year old Chairman, CEO and co-founder Stephen Schwarzman and 66 year-old president and COO Tony James. Schwarzman has publicly stated that the firm's real estate chief Jon Gray, 47, is part of its succession plan. Other insiders who haven't yet turned 50 and could ascend further include private equity chief Joe Baratta and CFO Michael Chae.
Carlyle: The Washington-based firm whose three co-founders are aged 67 or older had an edge when it came to succession planning -- it named Glenn Youngkin and Michael Cavanagh, a Jamie Dimon protege, as presidents back in 2014. But since Cavanagh's departure for Comcast Corp. in 2015, Youngkin has been flying solo. Possible candidates that could step up to the next rung of leadership include Kewsong Lee and Peter Clare -- both are deputy chief investment officers for global private equity -- or Curt Buser, the firm's chief financial officer.
Apollo: The situation is least clear here, in part because although Leon Black turns 66 at the end of the month, his co-founders Josh Harris and Marc Rowan are considerably younger at 52 and 54, respectively. Oddly enough, Apollo never replaced its president Marc Spilker when he stepped down back in 2014. Plus, the firm has experienced arguably more turnover than its peers with a string of partner departures highlighting a level of discontent among its senior ranks, so naming someone into the role of president wouldn't hurt. Apollo has hired from outside the firm before (Spilker previously spent two decades at Goldman Sachs Group Inc.) and may end up doing so again.
The Rest: To round out the publicly-traded firms, at Ares Management LP, succession isn't as much of an issue: co-founder, Chairman and CEO Tony Ressler and President Mike Arougheti are 56 and 44, respectively. And at Oaktree Capital Group LLC, the firm created the role of CEO in 2014 for Jay Wintrob and co-founders Howard Marks and Bruce Karsh became co-chairmen. 
Following KKR's shuffle, perhaps its rival firms will feel a newfound sense of urgency to name successors for their own patriarchs. Getting ahead of any forced and unexpected management changes, if only to instill confidence among investors and retain the top executives in line for the role or roles, seems like the best -- if not obvious -- next step. 
To contact the editor responsible for this story:
Beth Williams at bewilliams@bloomberg.net
Before it's here, it's on the Bloomberg Terminal.
LEARN MORE