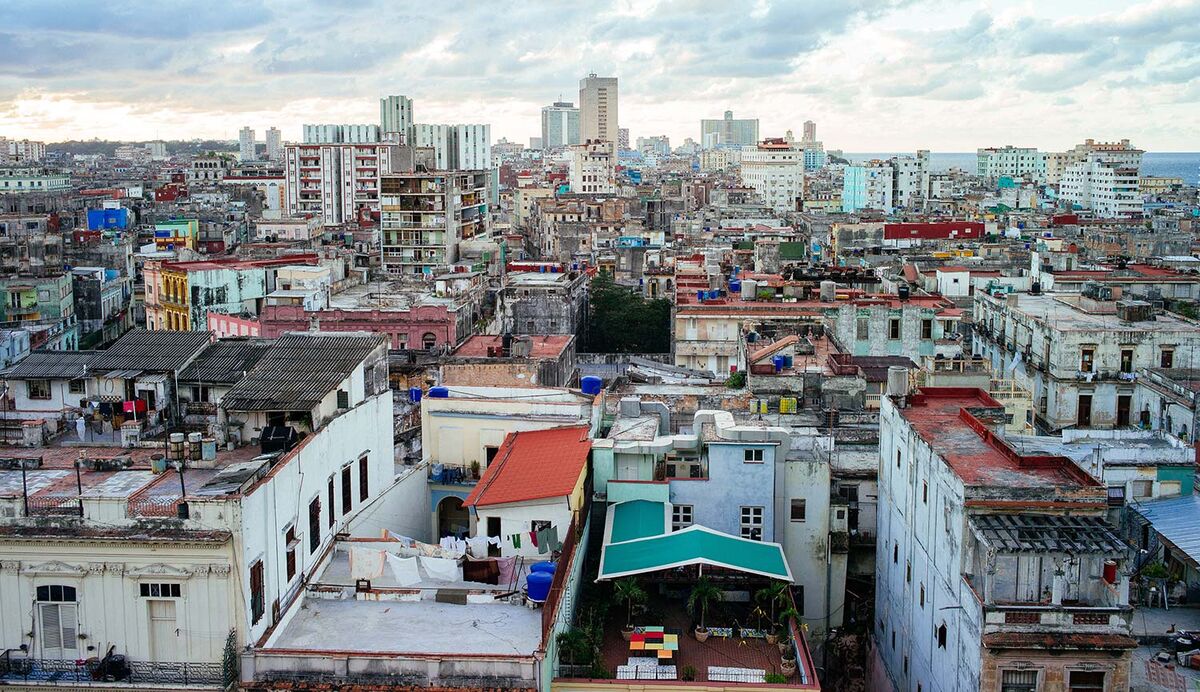 Cuba-U.S. Reboot
By
|
Updated Nov 28, 2016 3:33 PM UTC
The U.S. and Cuba have had one of the world's strangest relationships. Think of it: A Caribbean island-nation of just 11 million people locked in a seemingly permanent standoff with a superpower. The row drags on for half a century, bringing the world to the brink of nuclear war, reshaping the culture and politics of the third-largest U.S. state, and outliving the Cold War that provoked the dispute in the first place. Now the two have established diplomatic relations, the U.S. has eased a five-decade trade embargo, and Cuba's revolutionary leader, Fidel Castro, has passed away. But the election of a new U.S. president sharply critical of Cuba's government raises again the question of whether the two close neighbors can become good ones.  
The Situation
President-elect Donald Trump threatened to reverse the normalization process, arguing that the Cuban government got too sweet of a deal. Diplomatic relations between the two sides formally resumed in July 2015. President Barack Obama's visit to Cuba in March was the first such trip by a sitting U.S. president since Calvin Coolidge. The rapprochement was made possible by a swap of imprisoned spies and Cuba's release of a jailed American contractor in December 2014 in a deal brokered by Pope Francis. Cuba, whose patrons Russia and Venezuela are struggling economically, promised to provide citizens greater access to the Internet and mobile phones, and has done so slowly. At the time, Cuba's government freed 53 political prisoners, but afterwards it stepped up arrests of dissidents. Declaring that decades of U.S. policy had failed to promote democracy in Cuba, Obama used executive authority to let Cuban-Americans send more money to relatives there, make it easier for U.S. citizens to travel to Cuba and permit more exports of telecommunications equipment. In May 2015, the U.S. removed Cuba from its list of state sponsors of terrorism. The U.S. military base at the island's Guantanamo Bay was unaffected by the agreement. Obama says he wants the U.S. trade embargo on Cuba lifted, but that would require an act of Congress. Senator Marco Rubio of Florida has vowed to use his position in Congress to block normalization of relations. Rubio represents an old guard of well-organized and wealthy Cuban émigrés to the U.S. who oppose legitimizing Cuba's government. They traditionally have had influence beyond their numbers because in 10 of the last 11 presidential elections, the candidate who won Florida won the presidency.
The Background
Fidel Castro's ousting of Fulgencio Batista in 1959 remained an inspiration to revolutionary movements around the world even as Cuba became a communist dictatorship. After Castro allied Cuba with the Soviet Union at the height of the Cold War, the U.S. severed relations in 1961 and backed the Bay of Pigs invasion to topple him. After it failed, the U.S. imposed a trade embargo. Cuba's decision to host Soviet nuclear-missile bases led to a 13-day crisis in 1962 that teetered on the edge of nuclear war. Years of anti-Castro legislation in the U.S. culminated in the 1996 Helms-Burton Act, which established conditions for lifting the trade embargo, including multiparty Cuban elections and the removal of Castro and his brother Raul, who succeeded him as president in 2008 and has said he'll step down in 2018. The embargo permits enough trade, mostly in agricultural products, to make the U.S. Cuba's eighth-biggest trading partner.
The Argument
With other countries trading with Cuba, supporters of normalization say the embargo has cheated U.S. companies of opportunities and left the U.S. government without influence. Obama says that his measures will help undermine one-party rule in Cuba by strengthening the country's nascent private sector and creating people-to-people contact. Closer U.S. ties could also help marginalize left-leaning Cuban allies like Venezuela, which provides the island about 8,000 barrels daily of discounted oil.  Opponents, including some Cuban human rights groups, say Obama threw a lifeline to a dying dictatorship just as economic growth was slowing and Venezuela began struggling to sustain its alliances. Trump has said that the goal of his policies would be to "ensure the Cuban people can finally begin their journey toward prosperity and liberty." Without support from Congress, Obama's changes could be undone by the next president.
The Reference Shelf
The Council on Foreign Relations explores Cuba's economic reforms in this report.
The Congressional Research Service examines issues surrounding U.S.-Cuba relations in this paper.
Pew Research Center surveys reveal shifting demographics and opinions among Cuban-Americans.
First published Jan. 20, 2015
To contact the writers of this QuickTake:
Bill Faries in Washington at wfaries@bloomberg.net
Ezra Fieser in Bogota at efieser@bloomberg.net
To contact the editor responsible for this QuickTake:
Lisa Beyer at lbeyer3@bloomberg.net